Soccer is one of the most popular sports around. According to a report, soccer is the No.1 sport played in as many as 226 countries across the globe. Not only is the game played extensively in these countries, but the players are also worshipped as heroes. If you are also a hardcore soccer fan, you must have frequently come across soccer quotes by these great players.
These soccer quotes have inspired a generation of young athletes to pursue the sport as a full-time profession. Besides, these quotes give them an opportunity to dive into these legends' minds and understand how they approach the game as well as life. Here are the Top 10 most inspirational soccer quotes by the legends of the game.
1. Take criticism in a positive way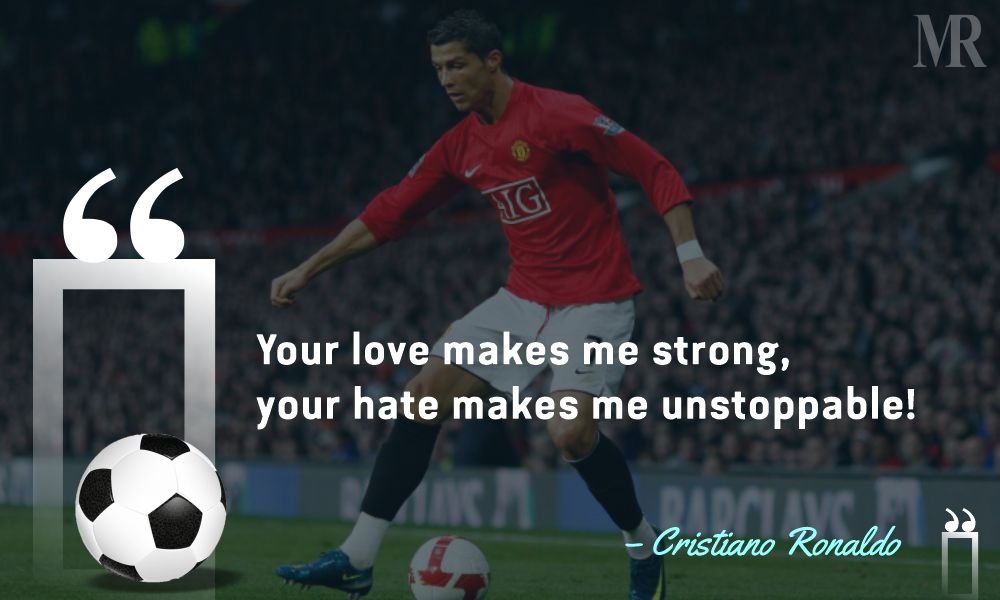 Whether in sports or life, criticism is inevitable. You must not get bogged down by people criticizing you. Instead, you can use it as an inspiration to move towards your goals faster.
2. Be ready for that extra mile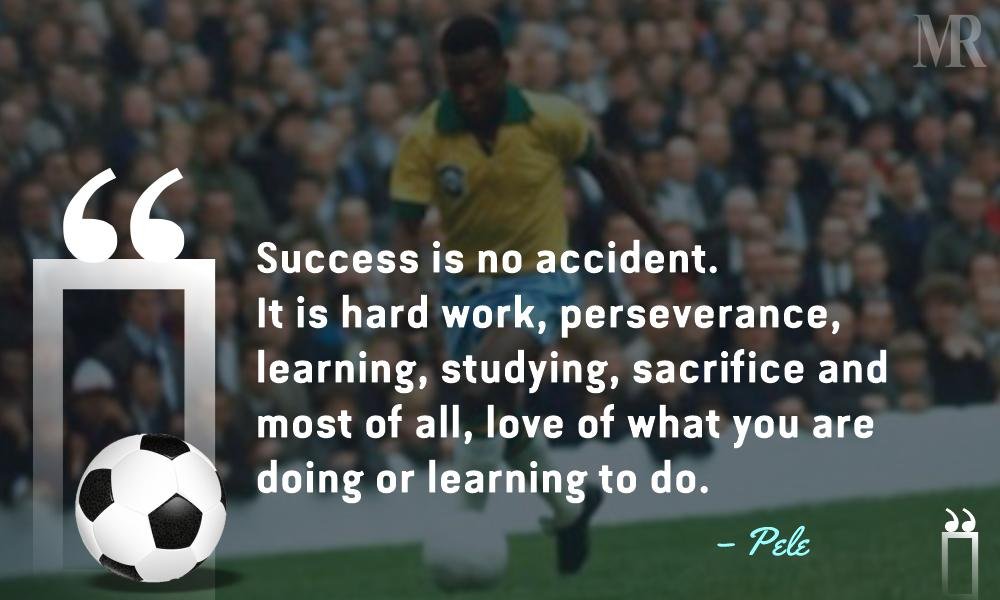 Success might seem easy from the outside, however, there are many facets that contribute to one's success.
3. Keep learning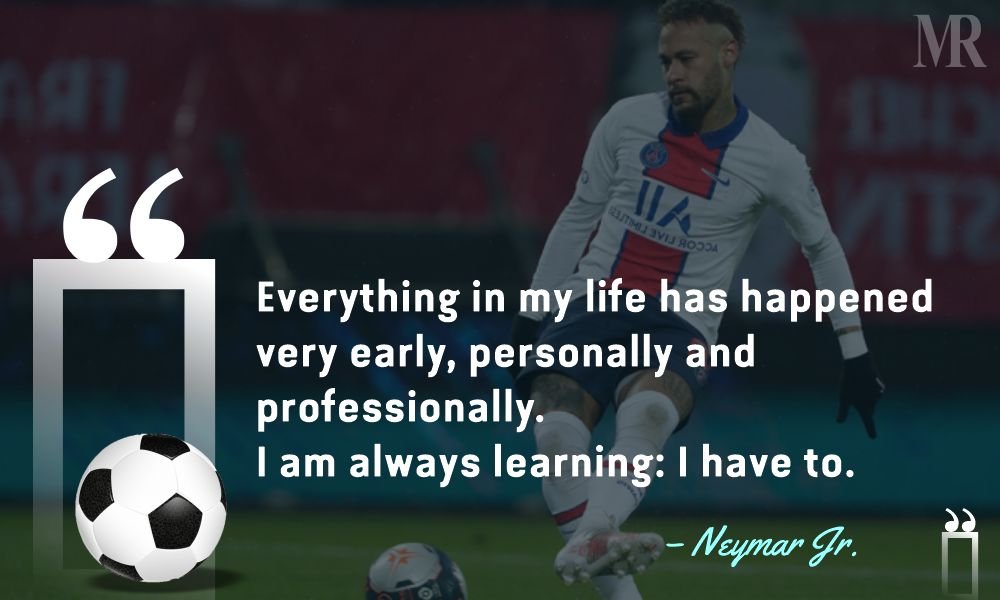 No matter what position you are in, you have to always keep learning in order to grow in life.
4. Make the most of what you have
Many times, we do not embrace what we have and keep bragging about what we don't. You need to identify what you have and maximize it.
5. Learn to Deal with Failures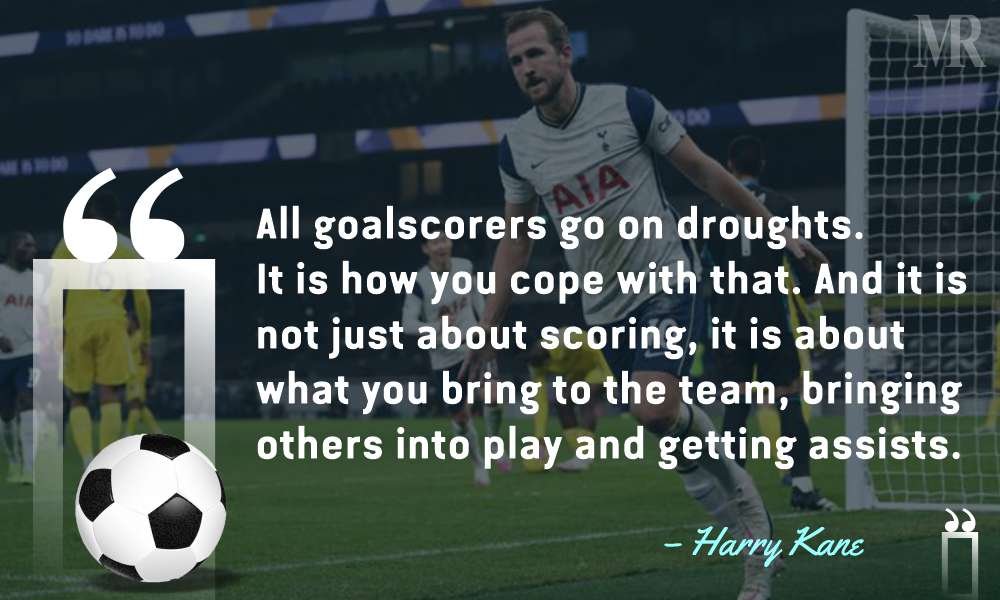 We have to understand that failures are part and parcel of life. You have to learn from the failures and keep on the hustle.
6. Love your job
You will not be able to enjoy any job unless you are really into it. So, love whatever job you are doing and give your hundred percent.
7. Follow your instincts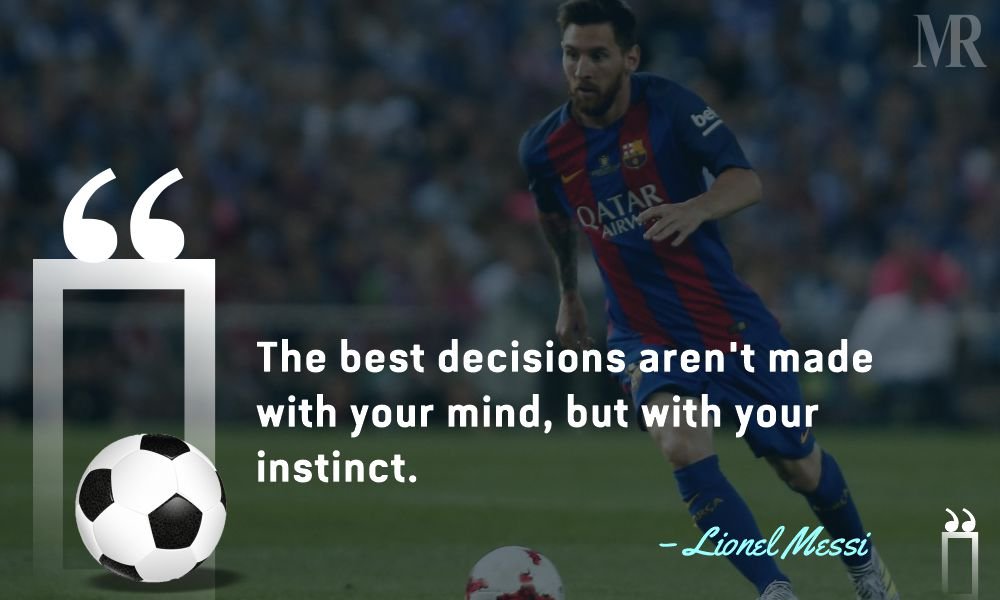 Thinking too much cannot always help. Sometimes, you have to back your instincts and do what you feel is right at that particular moment.
8. Always think positive
Your perception of things matters a lot. When you think positively, positive things happen.
9. Utilize your full potential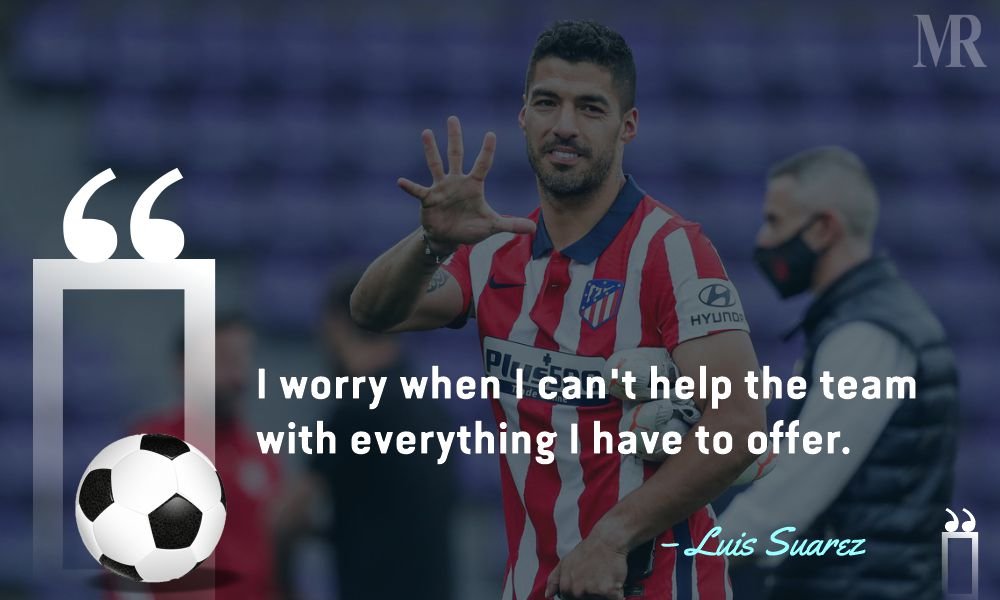 No matter what, you must always give your hundred percent to walk on the path of success.
10. Performance matters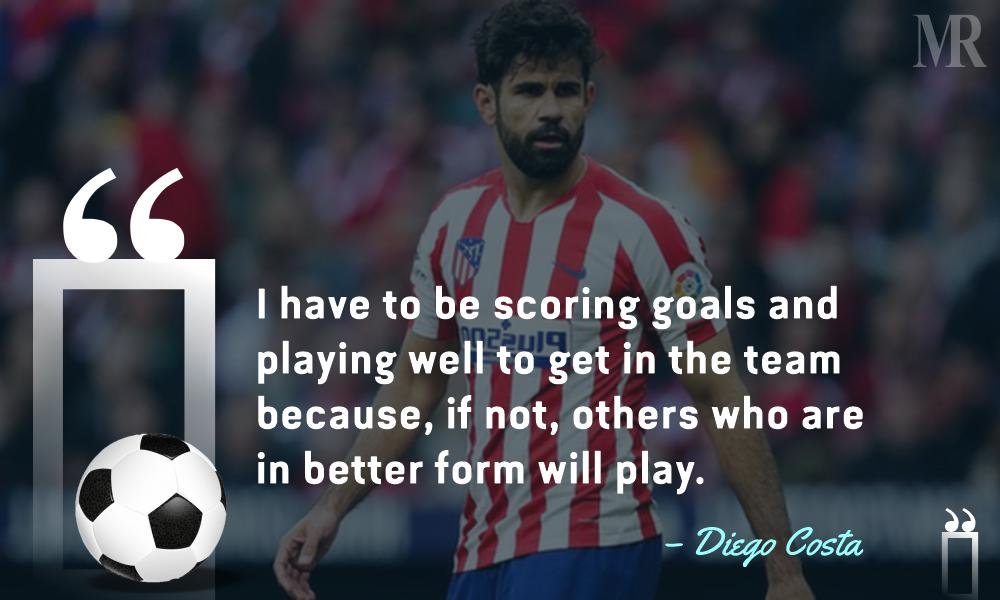 Whether in football or life, you have to be consistent in order to be successful.
This completes our list of the 10 best uplifting soccer quotes by the world's best soccer players. We hope these quotes will inspire you to bring out the best and achieve unrivaled growth in your personal life as well as professional career.
Also Read: 10 Most Inspiring Michael Jordan Quotes