Steve Ballmer's name is synonymous with innovation, leadership, and success. His tenure as CEO of Microsoft and current role as owner of the Los Angeles Clippers made him a legend in the technology and business world. Ballmer's words of wisdom ignite a spark of inspiration and drive you to achieve greatness. In this article, we compile a list of 15 Steve Ballmer quotes on leadership, business, and success. These quotes provide a roadmap to success and help you to learn from a true leader.
"Eventually, the Internet will be accessed by PC, television, and wireless devices."
"Great companies have high cultures of accountability, it comes with this culture of criticism I was talking about before, and I think our culture is strong on that."
"Great companies in the way they work, start with great leaders."
"The stock market has always had its own meter. Sometimes it's ahead of itself, sometimes it's behind itself. A broken watch is right twice a day."
"We don't have a monopoly. We have market share. There's a difference."
"It's how tenacious you are that will determine your success."
"As a global company, our future growth and success require that we constantly look at ways to improve our ability to serve customers worldwide."
"I'm all in on the Los Angeles Clippers. We're moving forward. We've got to work to be the best we can be to take advantage of all the assets in the community."
"As a businessman, if you ask me what I'm proud of, I'm proud of the fact that I made $250 billion under my watch as CEO."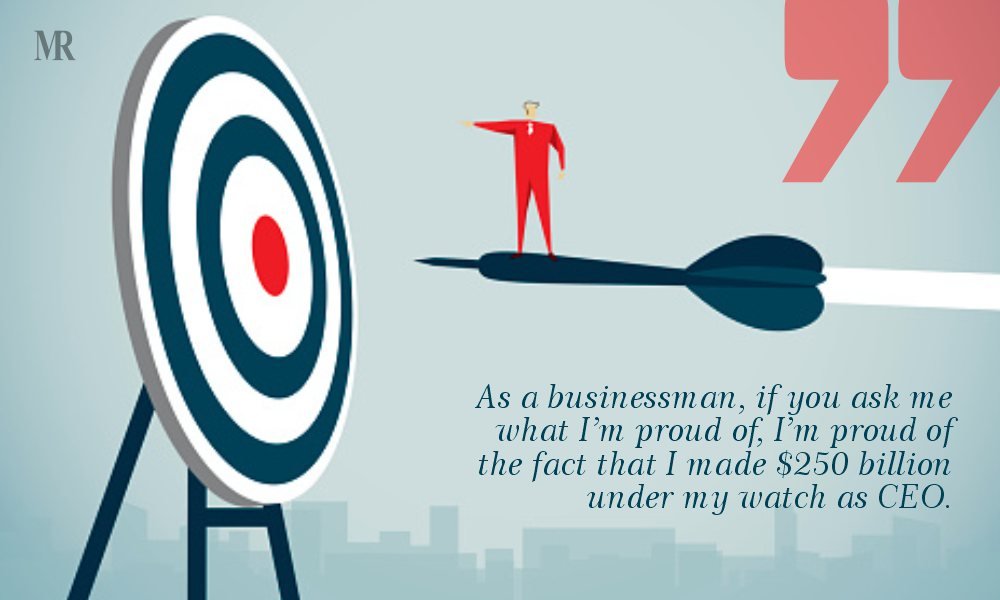 "I have lots of sources of information about what's going on at the company. I think I have a pretty good pulse on where we are and what people are thinking."
"The way I do things I usually always prefer to have a very clear strategy and be very focused. At the same time to be very rock solid, and crisp in execution."
"I think good ideas are usually better done quickly than slowly."
"One capability every business is expected to have is the capability to make money. It requires a certain kind of discipline, a certain kind of mindset."
"I like to tell people that all of our products and business will go through three phases. There's vision, patience, and execution."
"Our company has to be a company that enables its people."
Steve Ballmer's impact on the technology and business world is undeniable. He has consistently demonstrated an unwavering passion for innovation, leadership, and success. The 15 Steve Ballmer quotes that we covered in this article offer an insightful glimpse of the mind of a true visionary. We hope you enjoyed reading Steve Ballmer quotes and understood the importance of execution, persistence, and determination.
Also Read: 15 Inspirational Satya Nadella Quotes to ease your Life Journey