What do great leaders do?—they encourage, uplift, inspire, build, and empower people. How do they do that?—with passion, courage, ambition, confidence, and patience. What can we learn from them?—Optimistic approach, Organizational commitment, Credibility, and many more… Adding to this, we can learn from their outstanding wisdom and leadership strategies. Quotes by famous leaders depict amazing experiences and teachings. In this blog, we have collected an excellent collection of quotes by famous leaders that will definitely boost your confidence.
"Any woman who understands the problems of running a home will be nearer to understand the problems of running a country."—Margaret Thatcher
"He who has never learned to obey cannot be a good commander."—Aristotle
"Focus your life solely on making a buck shows a certain poverty of ambition. It asks too little life of yourself. Because it's only when you hitch your wagon to something larger than yourself that you realize your true potential."—Barack Obama
"I began revolution with 82 men. If I had to do it again, I do it with 10 or 15 and absolute faith. It does not matter how small you are if you have faith and plan of action."—Fidel Castro
"If a man is called to be a street sweeper, he should sweep streets even as Michelangelo painted or Beethoven composed music or Shakespeare wrote poetry. He should sweep streets so well that all the hosts of heaven and earth will pause and say, "here lived a great street sweeper who did his job well""—Martin Luther king, JR.
"A sense of humor is part of the art of leadership, of getting along with people, of getting things done."—Dwight D. Eisenhower
"It is better to lead from behind and to put others in front, especially when you celebrate victory when nice things occur. You take the front line when there is danger. Then people will appreciate your leadership."—Nelson Mandela
"Leadership is a potent combination of strategy and character. But if you must be without one, be without the strategy."—Norman Schwarzkopf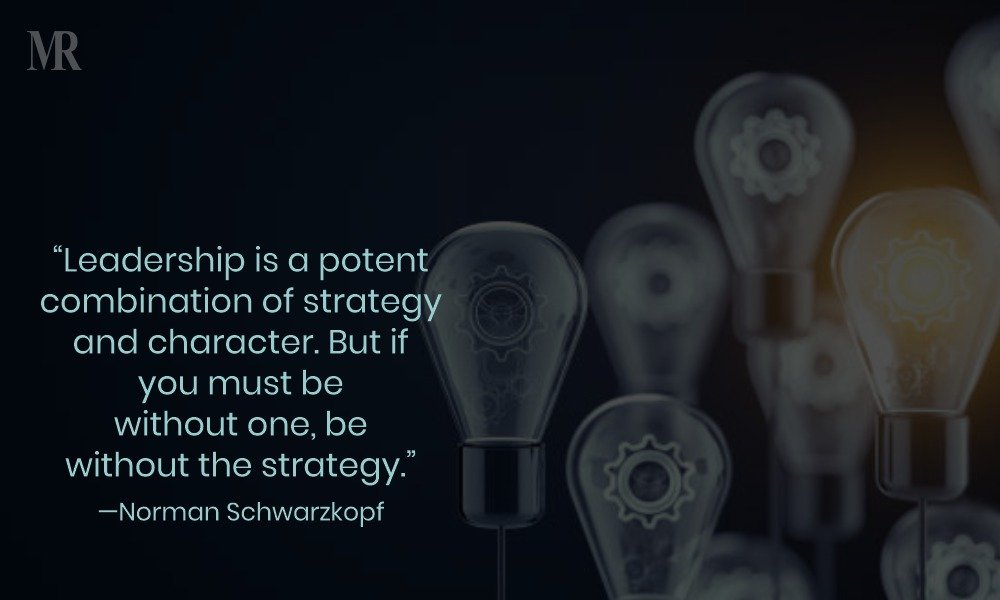 "To be prepared for war is one of the most effective means of preserving peace."—George Washington
"Anyone who stops learning is old, whether at twenty or eighty. Anyone who keeps learning stays young. The greatest thing in life is to keep your mind young."—Henry Ford
"I must follow the people. Am I not their leader?"—Benjamin Disraeli
"A leader is a dealer in hope."—Napoleon Bonaparte
"Never doubt that a small group of thoughtful, concerned citizens can change the world. Indeed it is the only thing that ever has."—Margaret Mead
"To command is to serve, nothing more and nothing less."—Andre Malraux
"Leadership is influence."—John C. Maxwell
"The very essence of leadership is that you have to have a vision. It's got to be a vision you articulate clearly and forcefully on every occasion. You can't blow an uncertain trumpet."—Reverend Theodore Hesburgh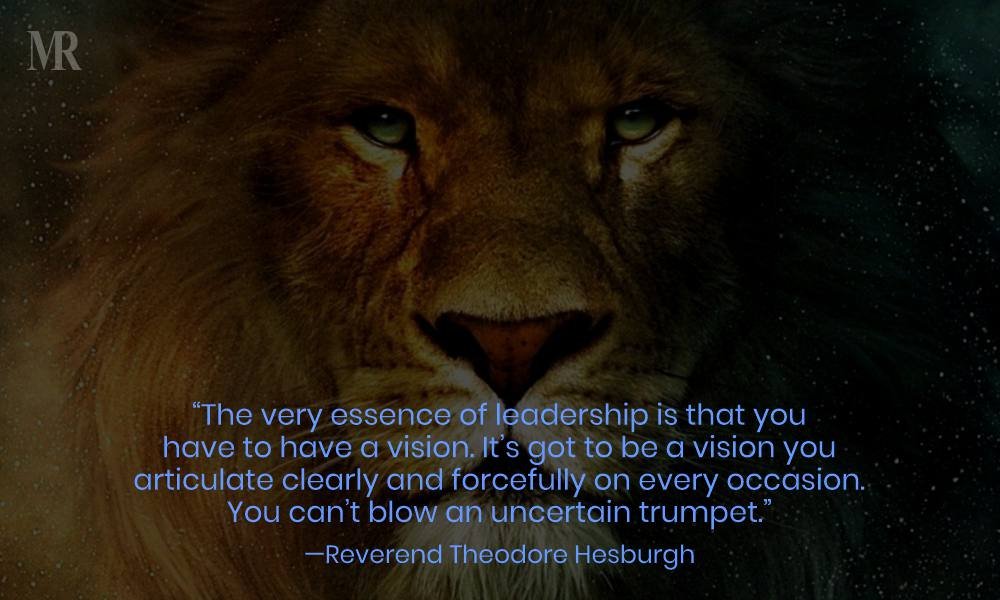 "A good general not only sees the way to victory; he also knows when victory is impossible."—Polybius
"Bombs and pistols do not make a revolution. The sword of revolution is sharpened on the whetting-stone of ideas."—Bhagat Singh
"The challenge of leadership is to be strong, but not rude; be kind, but not weak; be bold, but not bully; be thoughtful, but not lazy; be humble, but not timid; be proud, but not arrogant; have humor, but without folly."—Jim Rohn
"A man who wants to lead the orchestra must turn his back on the crowd."—Max Lucado
Historic figures have always inspired common people and uplifted their spirits when needed. Such personalities are great leaders and their leadership style is an art with which they have impacted the masses. Our collection of quotes by famous leaders has enlisted some best thoughts that will help you to grow and live your life with confidence and prosperity.
Also Read: Advice for Young Entrepreneurs from Oracle Leaders