Life is a series of experiences and each experience teaches something and makes a person wiser. The things one learns at an early age i.e. in their student lives play an important role in developing their personality. Marching band is one of the activities that equip students with skills in leadership and discipline in early years of schooling. It also teaches you lessons regarding teamwork and brings uniformity to your daily schedule. These 15 quotes about marching will encourage you to identify and utilize your potential to its fullest.
"Start marching forward, even when into the new and unknown, and don't be deterred by obstacles." – Daphne Koller
"If everyone is moving forward together, then success takes care of itself." – Henry Ford
"Put one foot in front of the other. Keep marching forward, even when doubt, fear, and failure all come knocking at your door." – Jared Lato
"There have been better attempts at marching, and they have been made by penguins." – Terry Pratchett
"I prayed for twenty years. Nothing happened until I got off my knees and started marching with my feet." – Jay Coles
"Vacate the bench of rest and play the game of the bests. Keep on marching; no more benching!" – Israelmore Ayivor
"We are the marching millions. Our journey never ends. The more we march towards hope the more our hope moves further away from us." – Bhuwan Thapaliya
"Life has a cruel way of reminding one and all it stops for no one and simply marches on, dragging everyone with it." – E.A. Bucchianeri
"Courage is the most important of all the virtues because without courage, you can't practice any other virtue consistently." – Maya Angelou
"The choice of marching towards death in poor health or improved health is open to many sickened people." – Steven Magee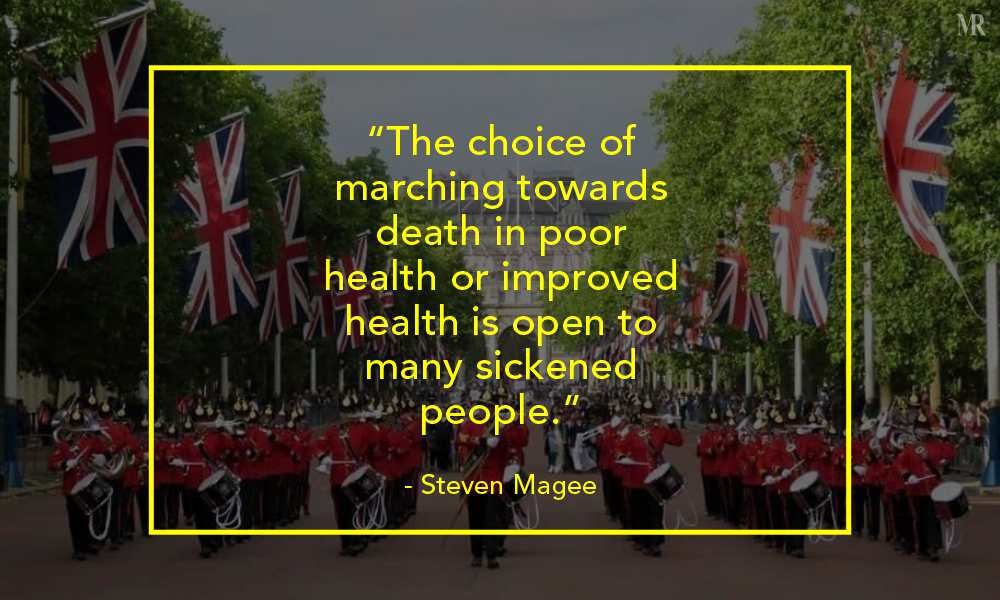 "March on. Do not tarry. To go forward is to move toward perfection. March on, and fear not the thorns, or the sharp stones on life's path." – Kahlil Gibran
"We keep moving forward, opening new doors, and doing new things because we're curious and curiosity keeps leading us down new paths." – Walt Disney
"There is no power in the world that can stop the forward march of free men and women when they are joined in the solidarity of human brotherhood." – Walter Reuther
"I don't take success and failure seriously. The only thing I do seriously is March forward. If I fall, I get up and march again." – Kareena Kapoor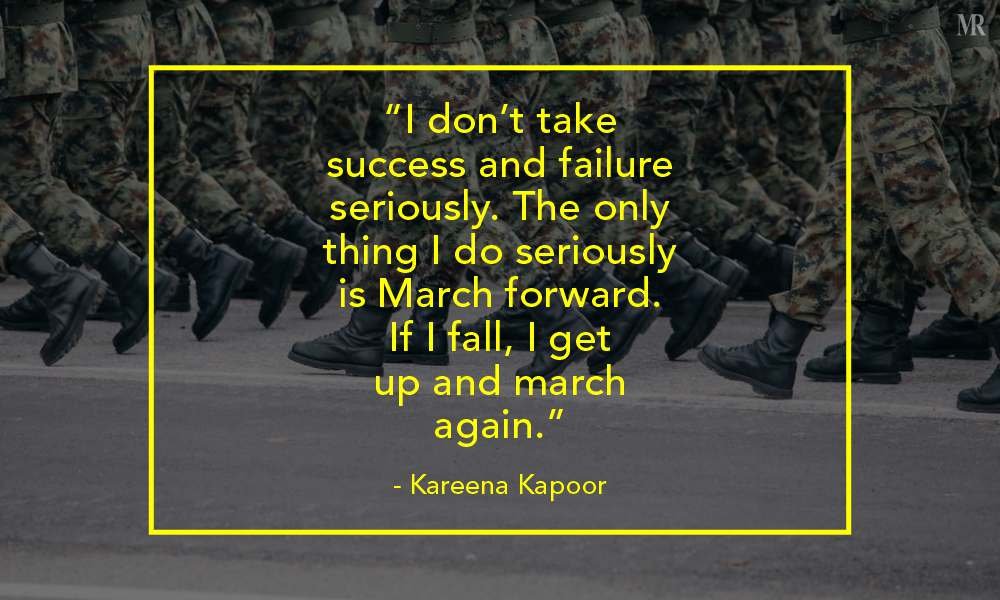 "With each new book, the march of our national history takes a step forward. When one is present at a book launch, one is bearing witness to the birth of a new body of ideas, to the coming into being of another testimony of history." – Ibrahim Babangida
Marching is more than just an activity; it makes you learn different qualities like ability of multi-tasking, sense of responsibility, time management, etc. After reading these 15 quotes about marching, you will realize how it can lead to your personal growth and create awareness to build a multi-dimensional personality.