Successful business personalities impact the lives of many including the industry, aspiring leaders, employees, and clients. These trailblazers influence hundreds of minds and embolden individuals to generate groundbreaking creations. They inspire us about how an ideal leader should be and offer their valuable advice to win the race of leaders. In this blog, we will enlighten you with 8 uplifting and insightful quotes from some of the most inspirational entrepreneurs across different industries.
Insightful Quotes To Become an Ideal Entrepreneur
"Ideal entrepreneurs are those who have the vision to improve others' lives. Entrepreneurs should—have a clear vision, think big, take risks without fear of failure, prioritize people, and learn from and listen to people's experiences." —Javier Garcia (General Partner and President, Columbus Venture Partners)
Leaders have the power to impact and improve many lives with their progressive thoughts, strong vision, and decision-making skills. Entrepreneurs with great vision and guts to follow the paths of risk top the race.
"To be a successful entrepreneur, an individual must be passionate, dedicated, and striving for innovation that never stops. One has to keep surpassing one's achievements and raising one's standards to be yourself."—Adam Petrilli (CEO and Founder, NetReputation.com)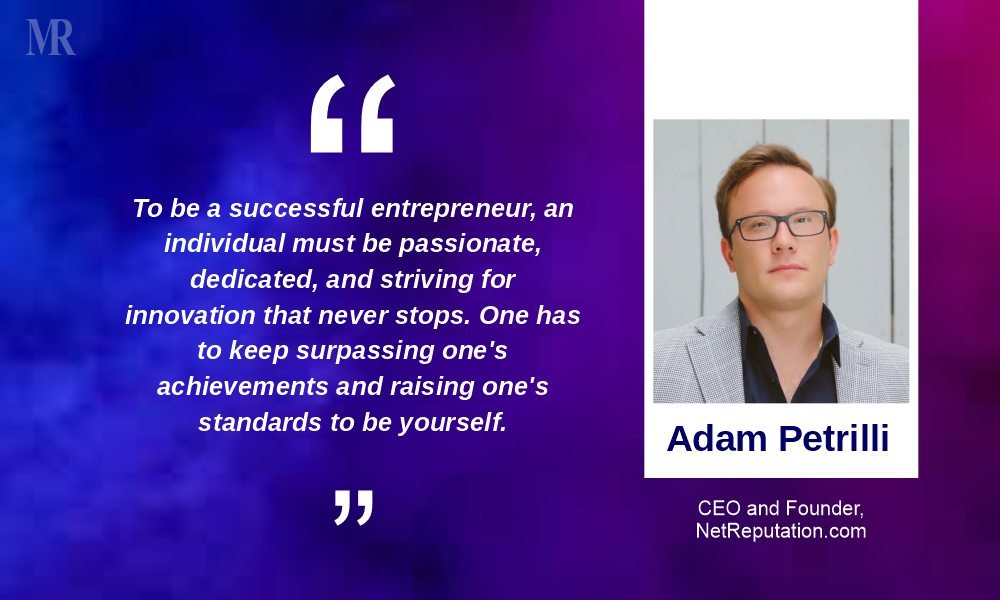 The ideology of a successful entrepreneur consists of acquiring enthusiasm, creativity, and leveling up the standards at the individual and business levels.
 "Entrepreneurship for me is scaling your abilities in a way that it transcends yourself and becomes an institution that can operate seamlessly, independently, efficiently, and ultimately beyond you."—Seemant Sehgal (CEO and Founder, BreachLock)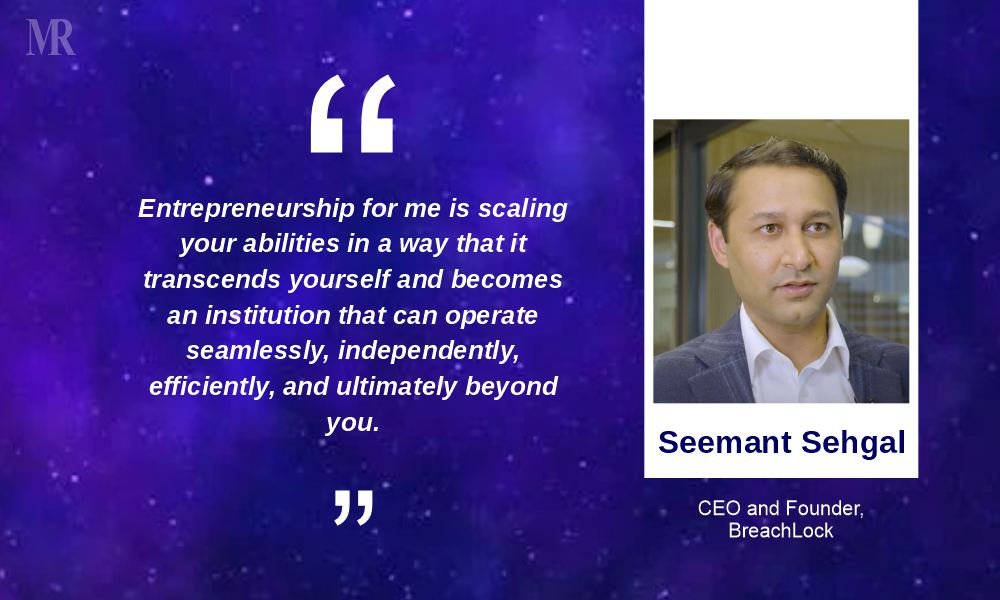 Persistent work not only helps achieve individual goals but also builds an institution that can operate in the most efficient manner.
Powerful Leadership
"Leadership has changed over the years in various ways. It has grown in ways where you have to make split-second decisions in a matter of seconds. If you are a leader, people look up to you and there is really no asking for help."—Malik Kurdi (CEO and Founder, Exemplary Marketing)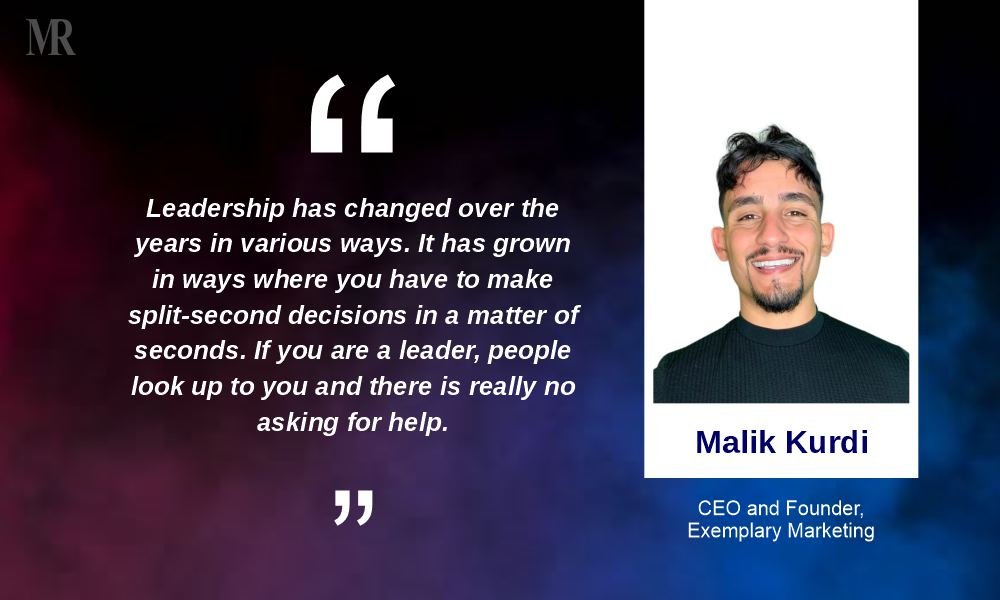 Dynamism in leadership is important to moving forward on the success journey. As people take inspiration from their leaders, they must be quick, zestful, and creative with effective business plans.
"A leader always guides his team to the correct path leading to success and ensures that they do not fail. A good leader must have a proper understanding of team psychology to strengthen his team and provide proper support."—Mohammad Mubin Mallick (CEO, Kiran Smart)
Psychology matters a lot when it comes to maintaining the balance between higher authorities and employees. A leader can uplift the morale of the staff and maintain the team spirit by understanding the concerns and providing proper support.
Aspiring Leaders with SMART Thoughts
"I aspire to all young entrepreneurs to never give up no matter how hard or long it takes. Keep striving. The ones who make it are the ones who never give up."—Malik Kurdi (CEO and Founder, Exemplary Marketing)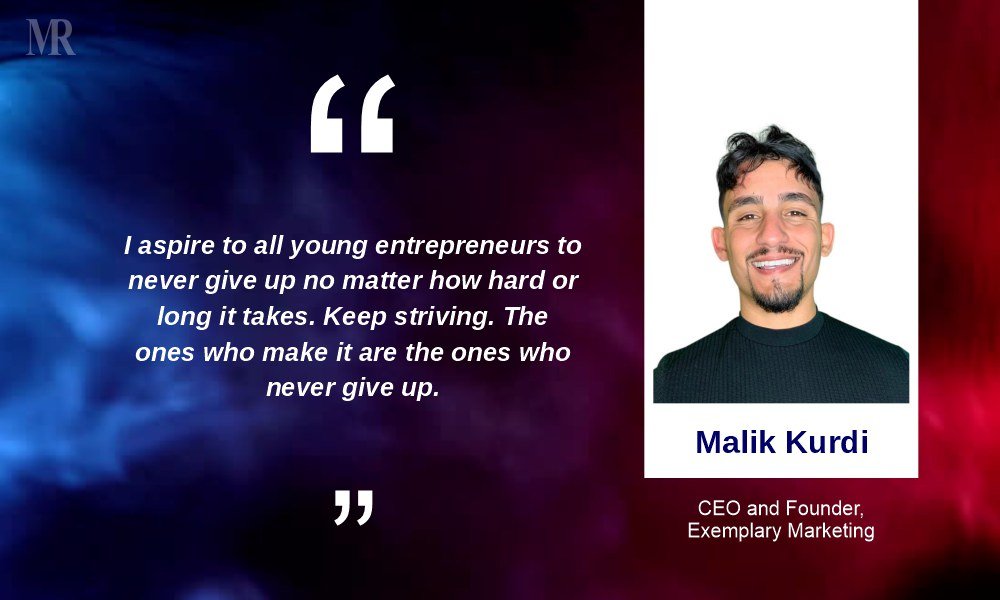 Impassioned leaders become examples of idols who inspire the people and the leaders as well. Keeping up the hard work despite challenges makes you a great leader.
"Success is a factor of your relentless pursuits, opportunities, guidance, and experiences life presents to you. Don't forget what you have is a blessing. Share it and let it last beyond you."—Seemant Sehgal (CEO and Founder, BreachLock)
Admiring what you have and sharing it with others can make your success path easier and light up your business.
"A business partner is a source of trust and help as well as provides directions to think from a different perspective. Such perspectives are needed to make the right decisions at right time."—Andrea Calcagno (CEO and Co-Founder, Cloud4Wi)
Everyone has his/ her own journey to success and ultimately the idea of fighting alone is scary. A business partner is the most important part of the business who helps in determining the goals, perspectives, and final decisions.
Insightful Quotes To Build Your Success Path
These quotes by bold, competent, and dynamic leaders are inspirational as well as insightful. We hope that these quotes give you the necessary push to walk towards the path of success.
 To get a complete view of these inspirational entrepreneurs and their success stories, please do read the magazine- Top 10 Inspiring Entrepreneurs To Watch in 2022.
Also read: 70 Inspirational Jeff Bezos Quotes—your Roadmap to Success