Introducing Usain Bolt: One of the most electrifying figures in the sports world. Born on August 21, 1986, he stands as one of the greatest sprinters of all time, clinching eight Olympic gold medals. His name is etched in history as he holds the world records for the 100 meters, 200 meters, and 4 × 100 meters relay. As the fastest man globally, he embodies record-breaking sprints, unparalleled athleticism, and the remarkable ability to engage audiences both on and off the track. He exemplifies the heights humans can achieve. Through Usain Bolt quotes, we grasp the genuine essence of determination and courage.
"There are better starters than me, but I'm a strong finisher."
"Train hard, turn up, run your best and the rest will take care of itself."
"My name is Bolt, Lightning Bolt."
"For me, I'm focused on what I want to do. I know what I need to do to be a champion, so I'm working on it."
"Don't think about the start of the race, think about the ending."
"Easy is not an option..No days off…Never Quit…Be Fearless… Talent you have Naturally… Skill is only developed by hours and hours of work."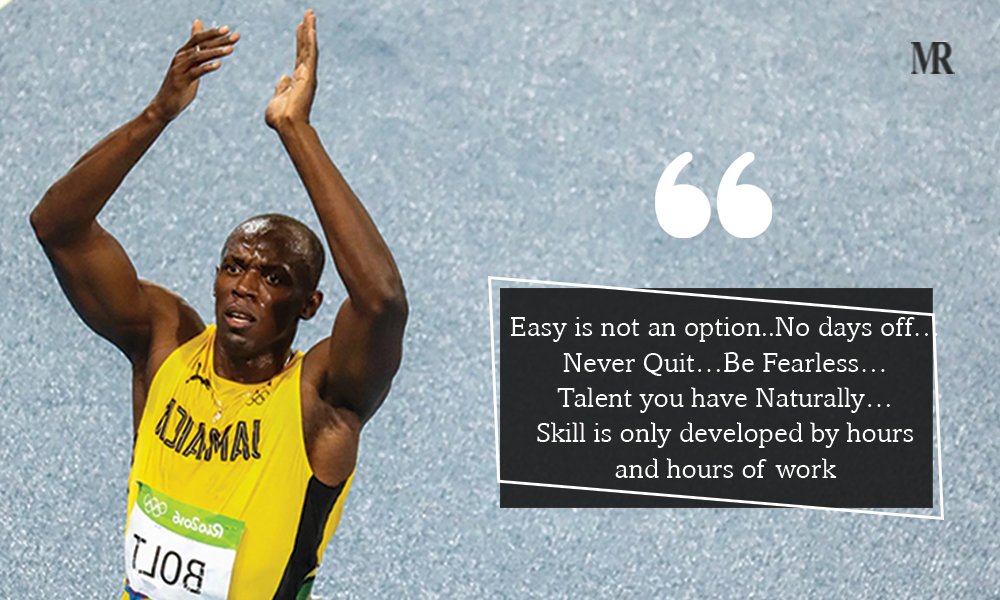 "I've worked hard over the years, I've been injured and I've worked hard through it, and I've made it."
"It's always been a wake-up call to get beaten."
"I just imagine all the other runners are big spiders, and then I get super scared."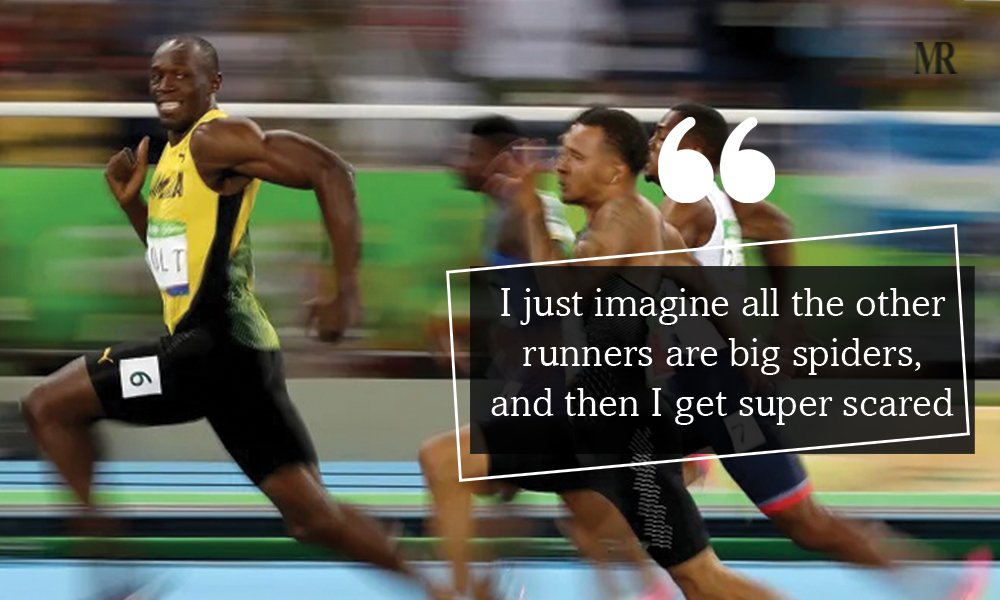 "Repeating is harder than anything else."
"A lot of legends, a lot of people, have come before me. But this is my time."
"Kill them with success and bury them with a smile."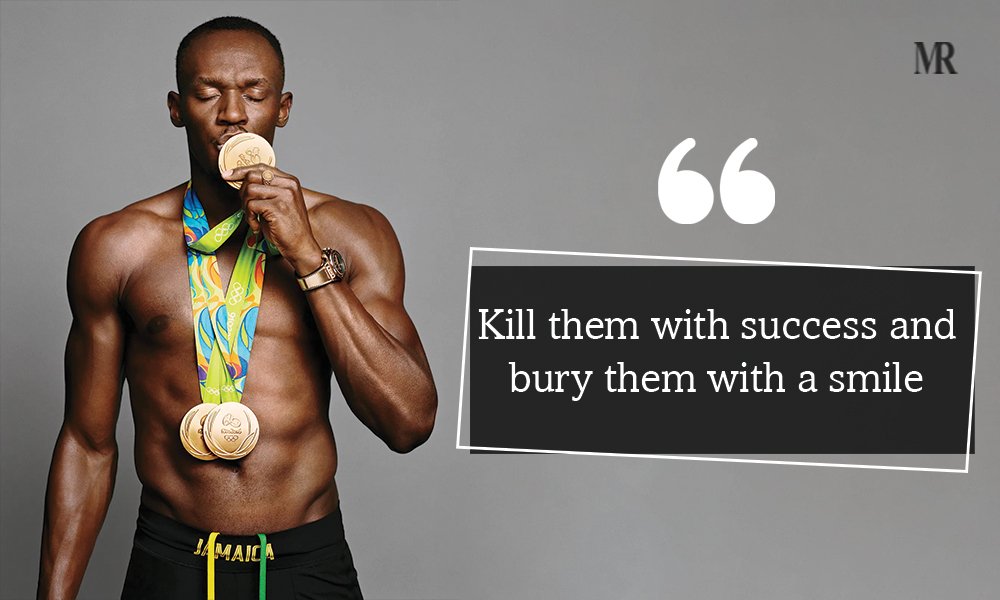 "I think a lot of people, they see you run and they say, 'aaah it looks so easy, looks effortless'. But before it gets to that point, it's hard; it's hard work."
"Anybody who steps into the lane beside you is the biggest competition because they made it to the finals."
"No matter how far you get ahead of me, I'm gonna catch you. That's my mentality that I go therewith."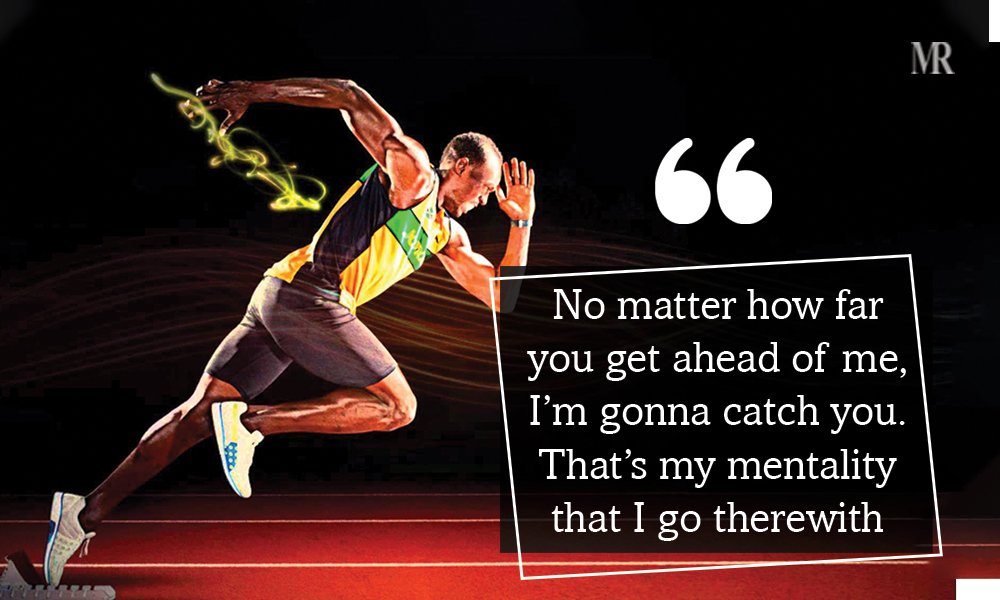 In conclusion, Usain Bolt quotes teach us that hard work and pushing boundaries make achieving the impossible possible. His words continuously remind us that the demanding journey of diligence leads to triumphant heights. His unwavering self-confidence and resolute determination vividly reflect his persistence in never surrendering to defeat. These quotes also enlighten us about how failure serves as a wake-up call to strive harder in life, as success will eventually come your way.
We hope that you gained valuable knowledge from these quotes. For more informative content, keep reading Mirror Review.
Also Read: 20 Roger Federer quotes igniting your sportsmanship within you