When we talk about women's Tennis and the best woman Tennis player in the world, Serena Williams is a name that appears before anyone else. A player with more Grand Slam singles titles than any other player in the open era of tennis, Serena has inspired a generation of young women Tennis players to pursue the game as a career. Besides her professional prowess, her unshakable self-belief and vibrant, outspoken personality has earned her the truly-deserved success and fame. In this blog, we bring forth the 15 quotes by Serena Williams to ignite the fighting spirit within you.
 "I think you have to love yourself before you fall in love. I'm still learning to love myself."
"There's one thing I'm really good at, and that's hitting the ball over a net, in a box. I'm excellent."
"You can be whatever size you are, and you can be beautiful both inside and out. We're always told what's beautiful and what's not, and that's not right."
"I really think a champion is defined not by their wins but by how they can recover when they fall."
"I don't like to lose at anything … Yet I've grown most not from victories, but setbacks. If winning is God's reward, then losing is how he teaches us."
"I'm Serena Williams on the court, but away I have so many different names. I call myself Butterfly."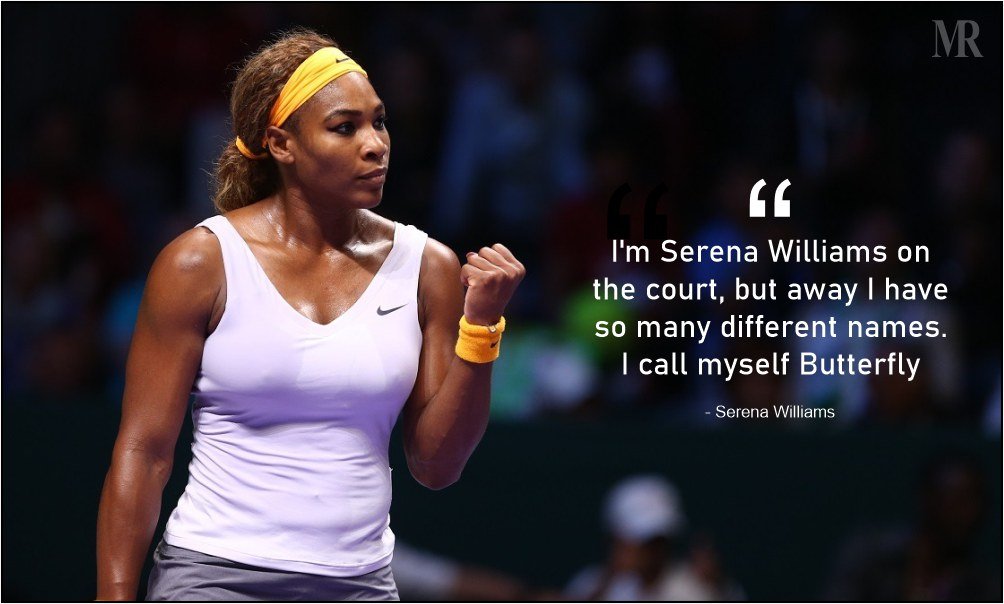 "The success of every woman should be the inspiration to another. We should raise each other up."
"It doesn't matter what your background is and where you come from, if you have dreams and goals, that's all that matters."
"I am lucky that whatever fear I have inside me, my desire to win is always stronger."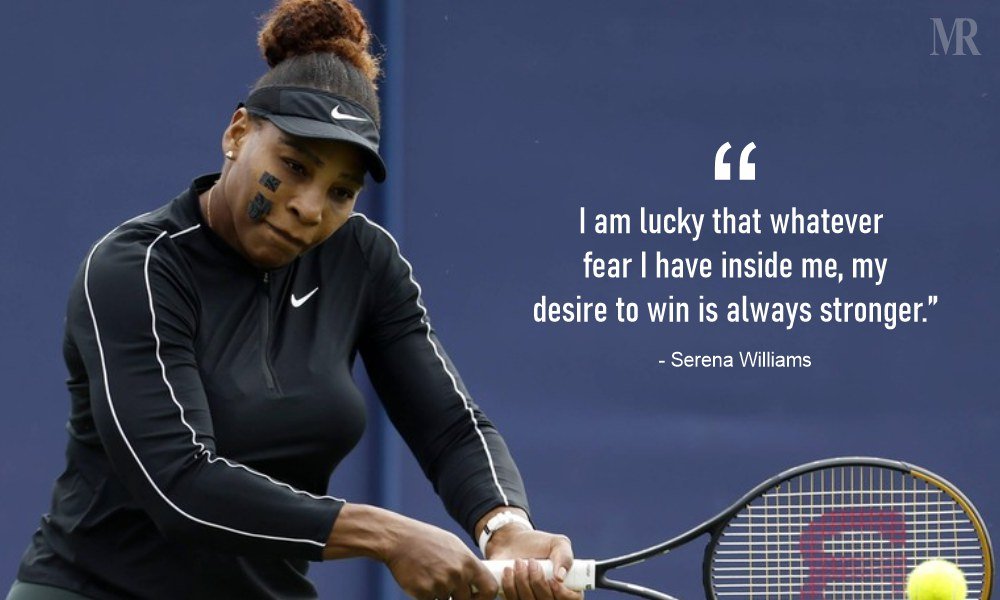 "I always believe I can beat the best, achieve the best. I always see myself in the top position."
"Everything comes at a cost. Just what are you willing to pay for it?"
"Just believe in yourself. Even if you don't, pretend that you do and at some point you will."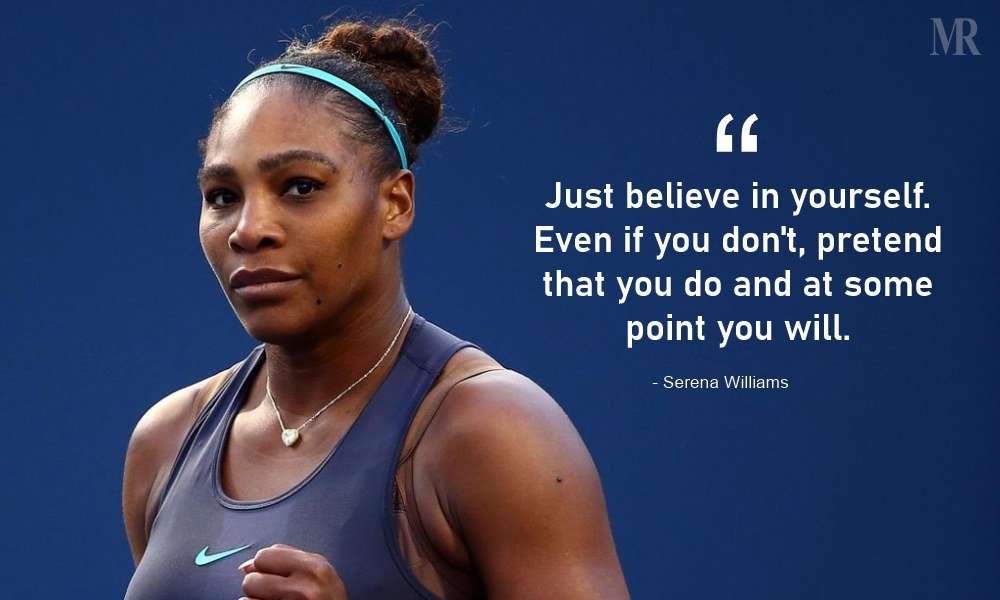 "Victory is very, very sweet. It tastes better than any dessert you've ever had."
"I just hate to lose. When I am on the court, it is like my life depends on it."
"I just never give up. I fight to the end. You can't go out and say, 'I want a bag of never-say-die spirit.' It's not for sale. It has to be innate."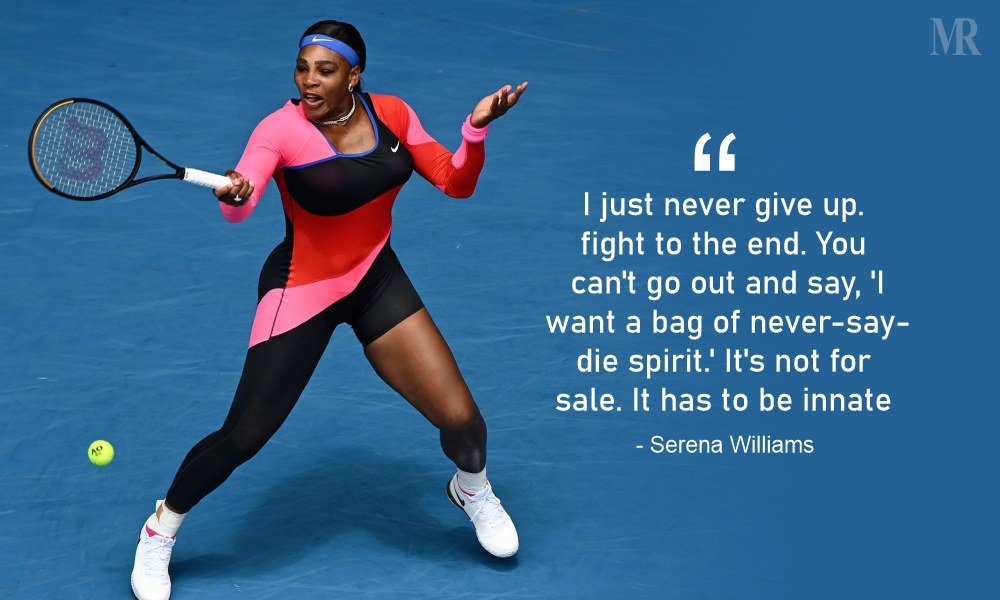 Here, we sum up the list of quotes from Serena Williams. The world-famous player with a total of 23 grand slams in women's singles is a fighter on the court and off the court. She has motivated everyone around her and created a history of woman empowerment. We hope you liked the collection of quotes from Serena Williams that will help you to move ahead in life.
Also Read: 20 Roger Federer quotes igniting your sportsmanship within you