Marc Benioff, the founder, chairman, and CEO of Salesforce is not only a successful entrepreneur but also a renowned philanthropist. His company Salesforce, founded in March 1999, is one of the fastest-growing cloud companies and is the first cloud company to cross the mark of $ 5 Billion in revenue.
Mark is also a philanthropist, and his journey to becoming an entrepreneur and philanthropist is quite dramatic. At the age of 21 years, he joined Oracle. When he was 25, he was the youngest VP. He was very successful at a young age and thought he had everything he needed. On a trip to India with another tech exec, he spent an evening with a spiritual guru. The guru told them, "Don't forget to do something for other people." And the journey of a philanthropist and entrepreneur.
Here are a few Marc Benioff quotes that will inspire you in your business as well as your life:
1. You must always be able to predict what's next and then have the flexibility to evolve.

2. You have chosen the wrong path if it's not fun. And you are probably not taking enough risk if it's not hard and rocky sometimes.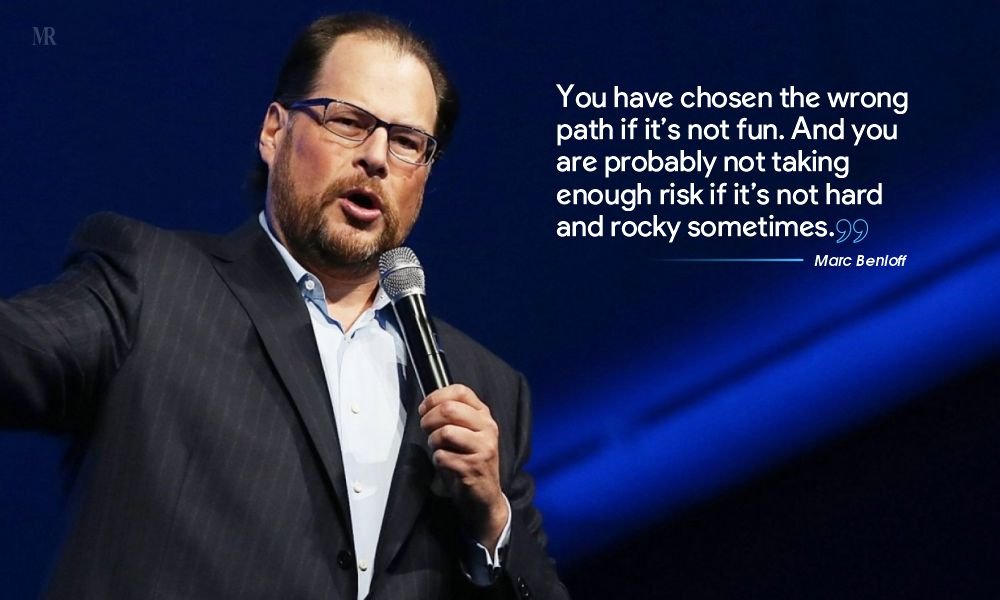 3. In business, we say that people overestimate what you can do in a year and underestimate what you can do in a decade. This is true in philanthropy as well.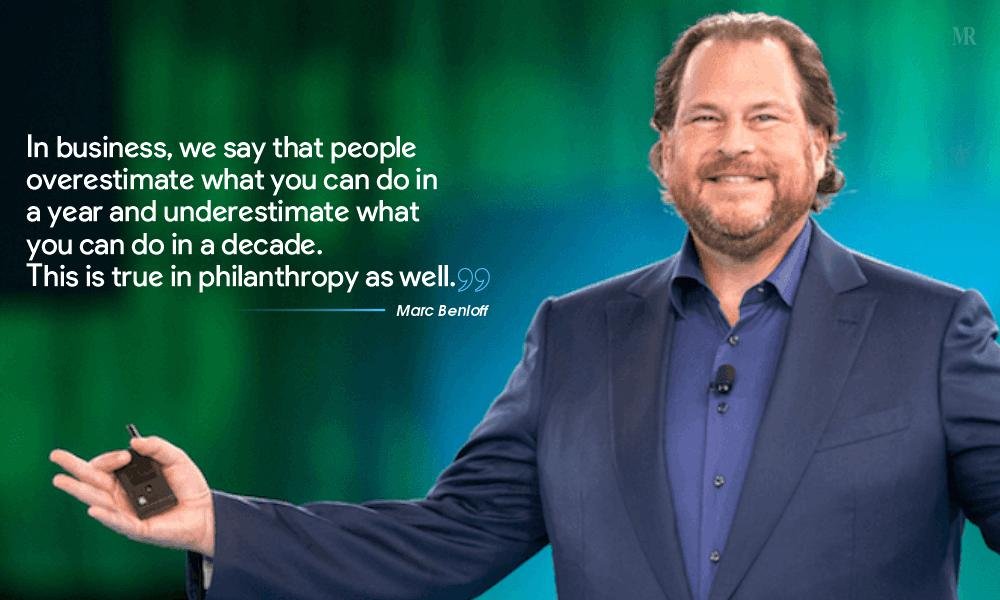 4. You need to get to the future, ahead of your customers, and be ready to greet them when they arrive.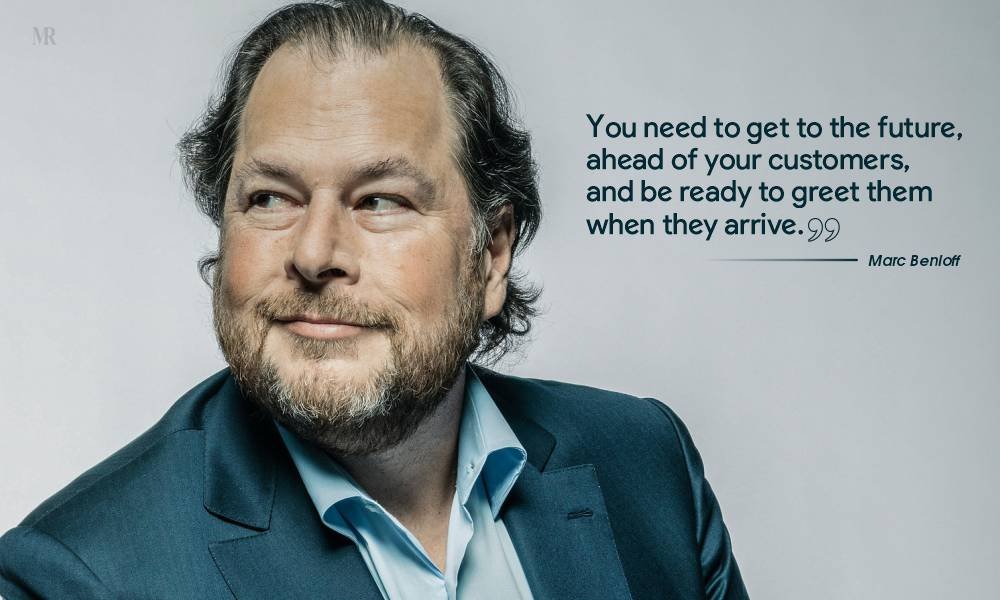 5. The secret to successful hiring is this: Look for the people who want to change the world.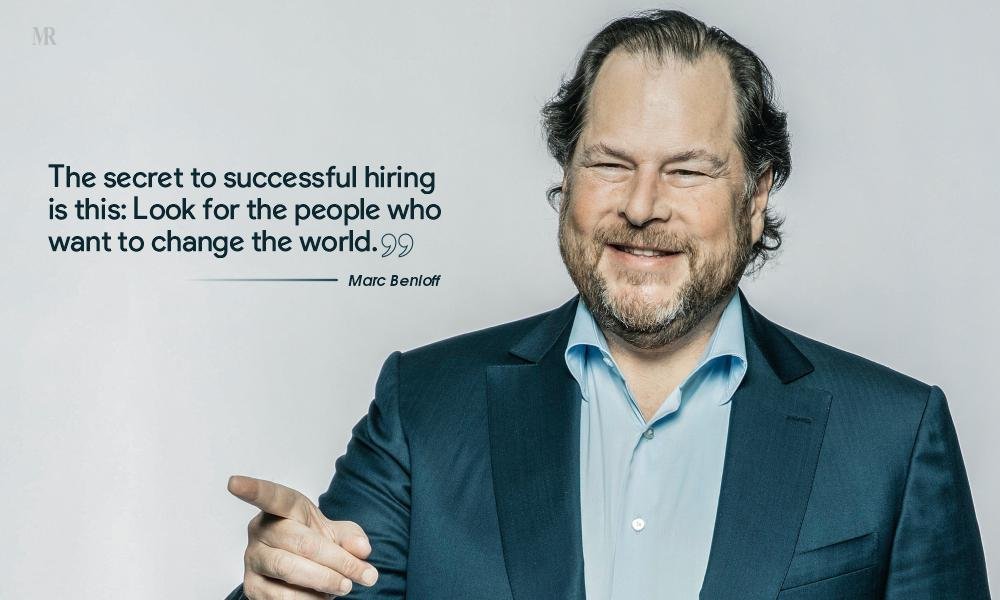 6. Life is the dance between what you desire most and what you fear most. You've got to be able to deal with the threshold of control.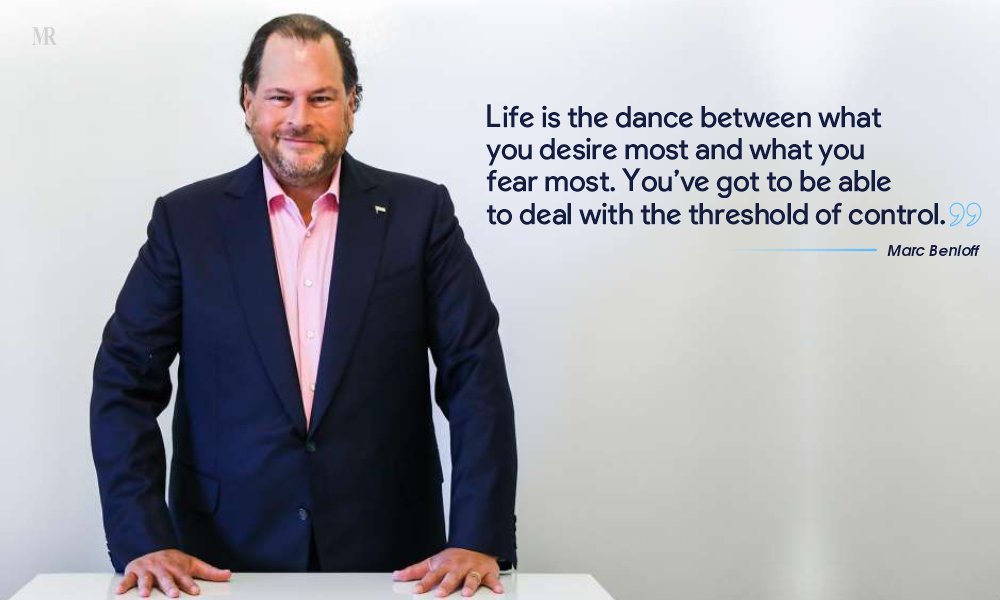 Also read: Top 15 Business Tycoons that we must follow in 2020