Katherine Johnson was born in White Sulphur Springs, West Virginia in 1918. She died on 24th of February 2020, at the age of 101. Katherine was an American mathematician and has worked in NASA for 35 years where her calculations in orbital mechanism were critical for the success of United States' first crewed spaceflight mission.
Katherine has also worked on trajectories, launch windows and emergency return paths for Mercury's spaceflight project. In 2015, US President Barack Obama awarded Katherine with the Presidential Medal of Freedom. In 2016, she also received the Silver Snoopy Award by NASA astronaut Leland D. Melvin.
In year 2016, Katherine was portrayed by Taraji P. Henson as a lead character in the award winning movie, "Hidden Figures."
Here are 15 Katherine Johnson Quotes from a real life human computer.
1. "Like what you do, and then you will do your best."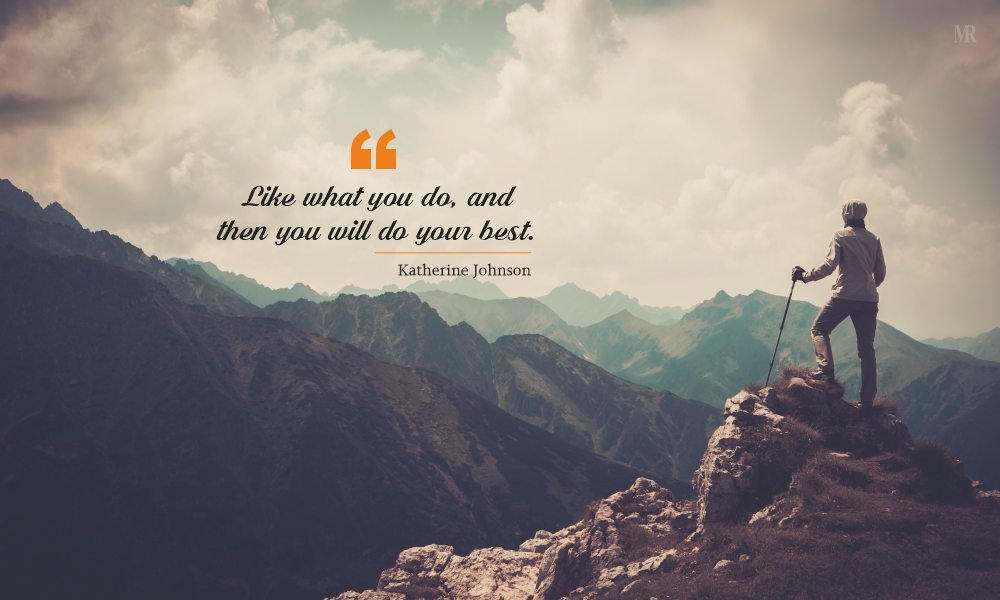 Being the best in what you do is only possible if you are taking full interest.
2. "Girls are capable of doing everything men are capable of doing. Sometimes they have more imaginations than men."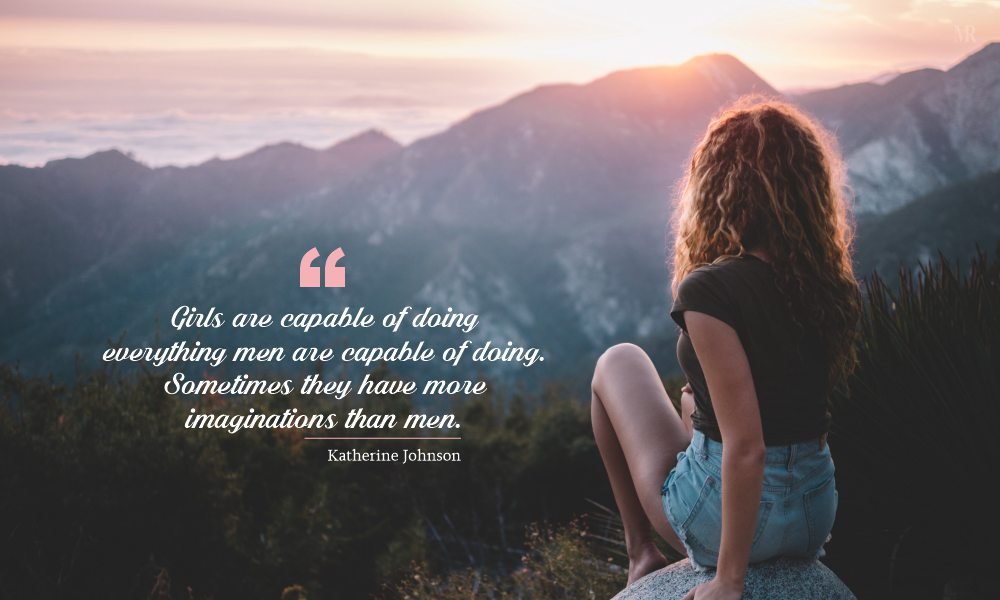 Women are equally strong and can succeed in every challenge that a man can tackle, while the imagination power is something that women are defiantly ahead of men.
3. "I'm always interested in learning something new."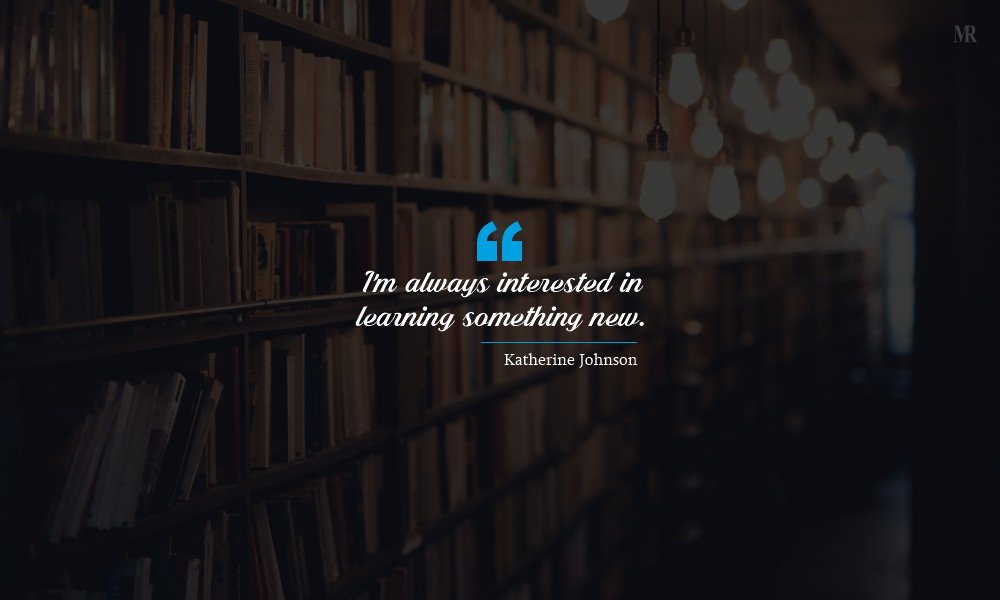 Life is all about learning and exploring new things, it's a never ending journey.
4. "In math, you're either right or you're wrong."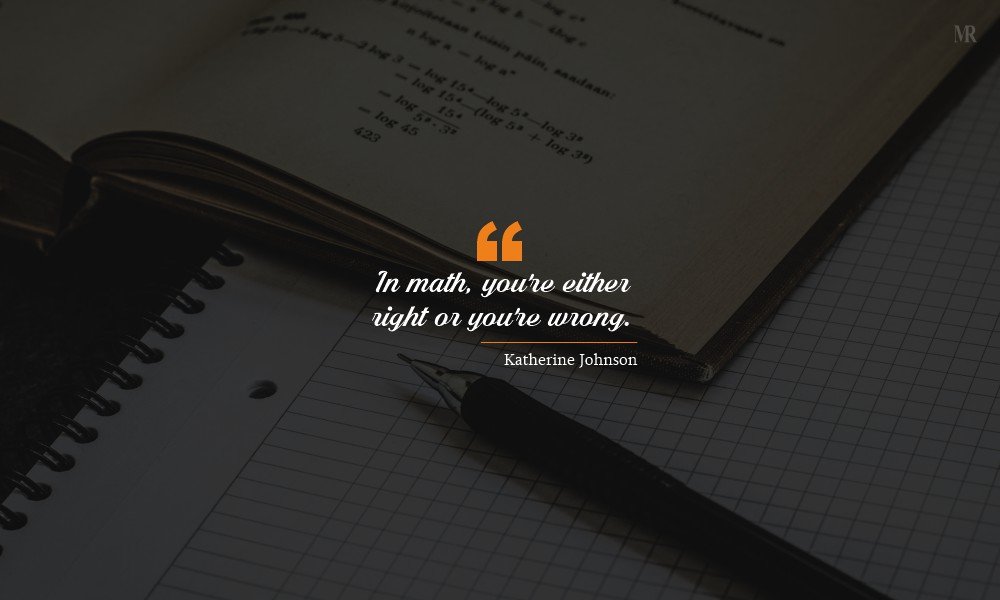 There are few things that only have two shades, either black or white. There is no option as "GREY."
5. "Everything is physics and maths"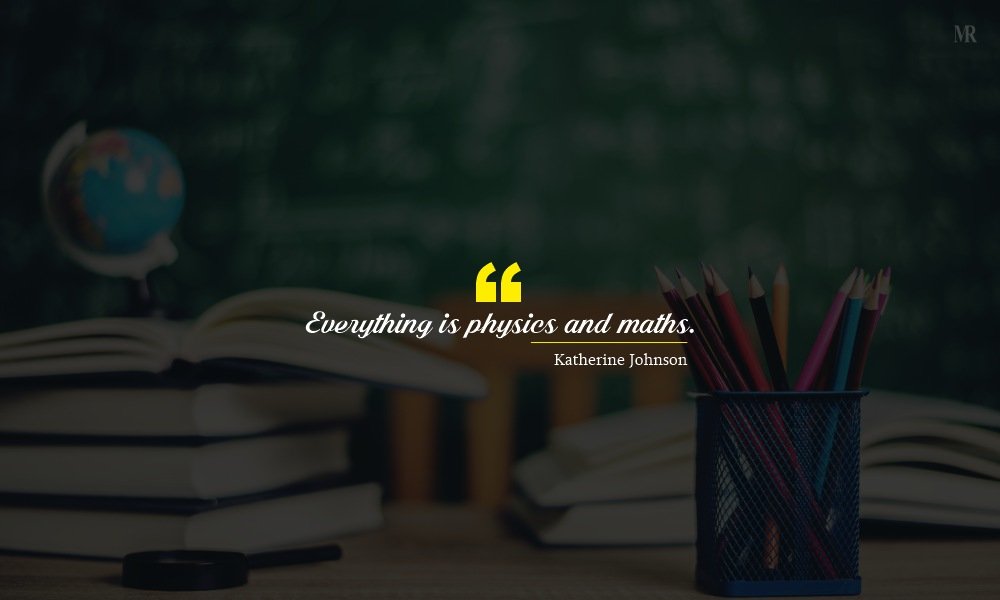 Everything that does happen at any place, any time and in all forms is either physics or maths.
6. "If you lose your curiosity then you stop learning."
Passion and hunger are two key elements to a continuous learning.
7. "I don't have a feeling of inferiority. Never had. I'm as good as anybody, but no better."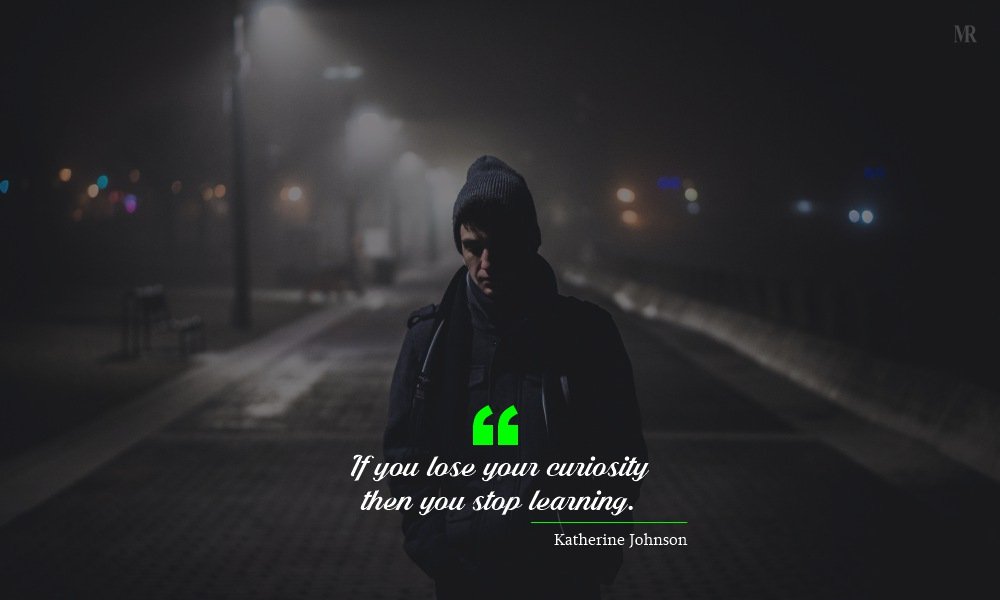 Stop comparing yourself with others rather, concentrate on moving towards the best form of you.
8. "I liked working with smart people."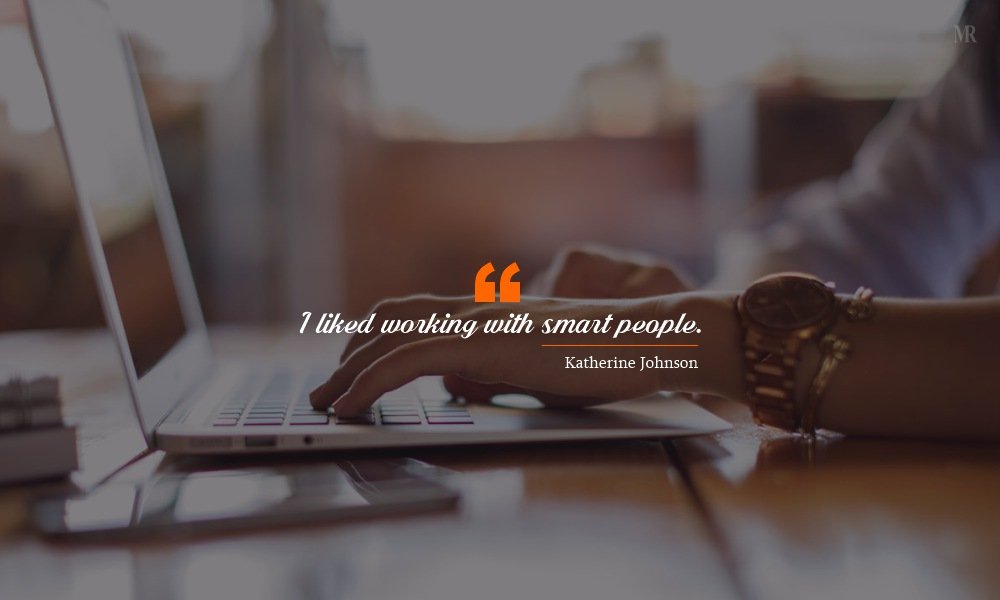 The person you'll be tomorrow, depend on the people you are surrounded by today.
9. "I like to learn. That's an art and a science."
Learning is a never ending process that requires an art to adapt, and the science behind it for implementation.
10 "Our teachers made such a difference- all my teachers and professors were very supportive and nurturing."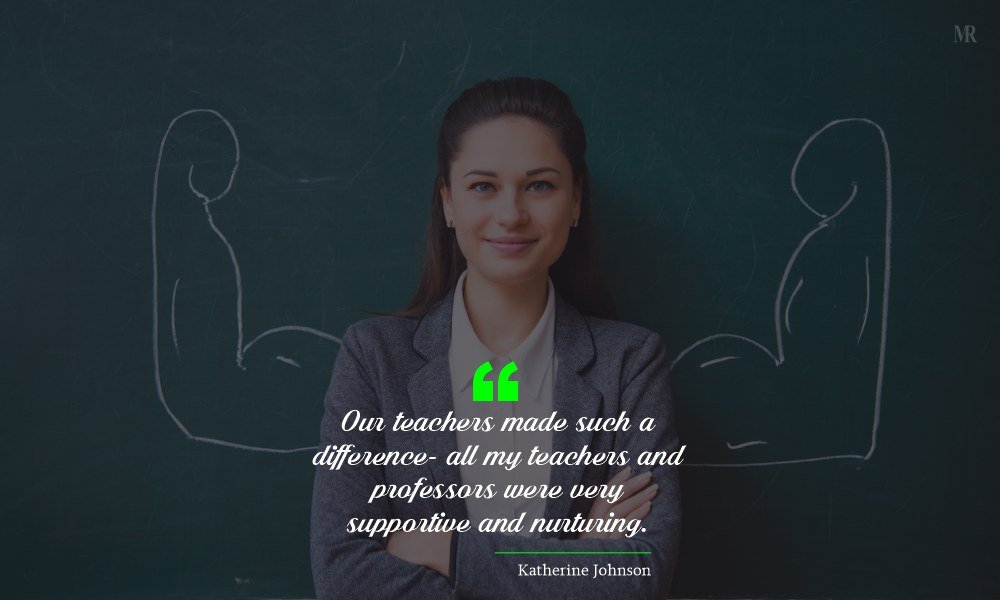 Teachers influence student's moral development by simply being the inspiration and role model.
11. "We always worked as a team. It's never just one person."
Working together boosts productivity, creativity and idea generations.
12. "If you want to know you ask a question. There's no such thing as a dumb question, its' dumb if you don't ask it."
Never keep your curiosity bottled-up. Curiosity will help you learn things and will take to places you might have never thought of.
13. "There's nothing to it; I was just doing my job."
Take a job that you'll love doing and like what you do. Do it with passion & responsibility or don't do it at all.
14. "You should always be interested in something."
Having interest in things will keep on adding spark in one's life.
15. "I believed I was where I was supposed to be."
Reaching a place in life that gives a satisfaction you have never experienced before actually mean you belong there.
Also Read: Powerful Women Leadership Quotes to Inspire Young Minds