Yes, it's Friday, the last day of the week when you have to work. It feels like music playing already in the ears, the slow jam with a glass of red wine in the company of best friends. That is what we work for the whole week. Life gets unshackled on Friday evening and these Friday feeling quotes will make your Friday happier than it already is.
It happens on Friday
From Monday to Thursday employees give it all and work hard, which makes an employer happy. Friday is the day when letting all the pressure go and dive into the weekend mood.
"Employers are their happiest on Mondays. Employees are at their happiest on Fridays."
Enjoy Friday and transfer that positivity to Monday
The energy level that is quite evident on Friday might need to be transferred to weekdays to make work that easier.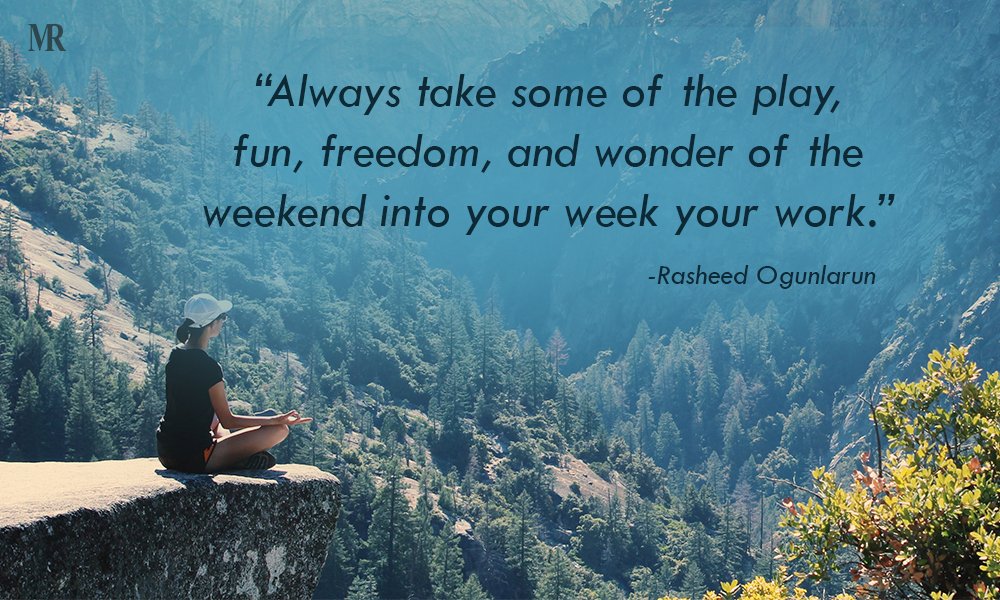 "Always take some of the play, fun, freedom, and wonder of the weekend into your week & your work."
— Rasheed Ogunlarun
Set goals for the week
Set goals on Monday and absolutely kill it on Friday. This will make you feel mission accomplished and you can party that much harder.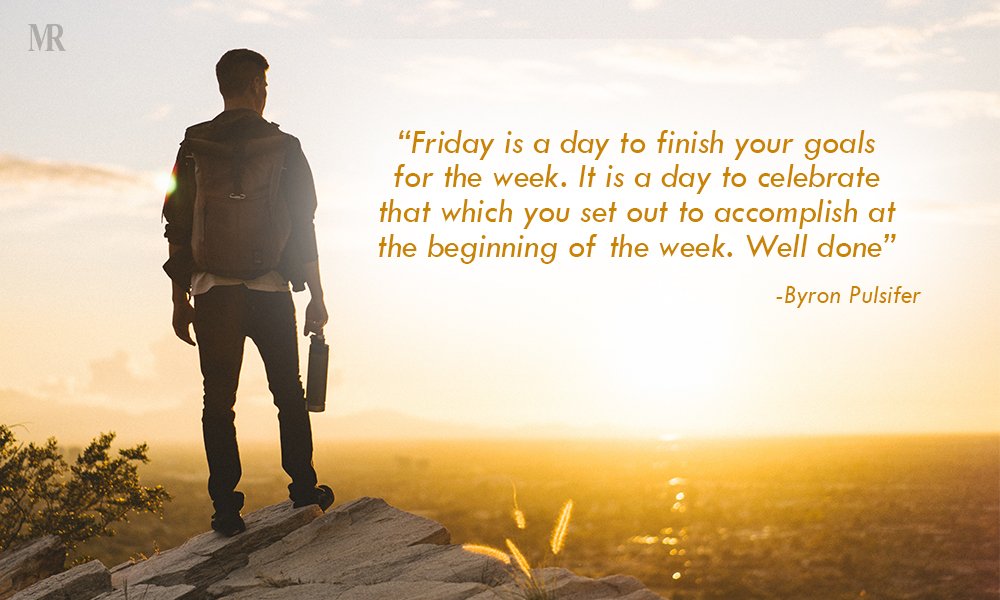 "Friday is a day to finish your goals for the week. It is a day to celebrate that which you set out to accomplish at the beginning of the week. Well done"
— Byron Pulsifer
Fun with Friday
Friday is the day when employees plan for weekends and sometimes go easy on the work. It does not mean they lay off the work, It means let me be me on Friday.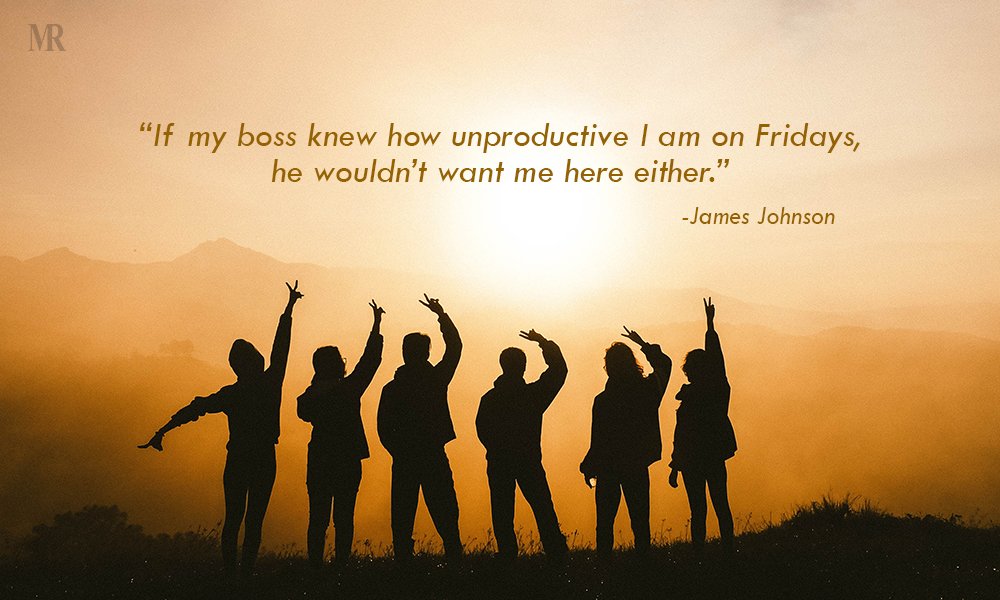 "If my boss knew how unproductive I am on Fridays, he wouldn't want me here either."
Take stock and make changes
On Friday evaluate all the work that you have done throughout the week, learn from the mistakes, pat yourself on the shoulder for accomplishments and walk your way into weekends.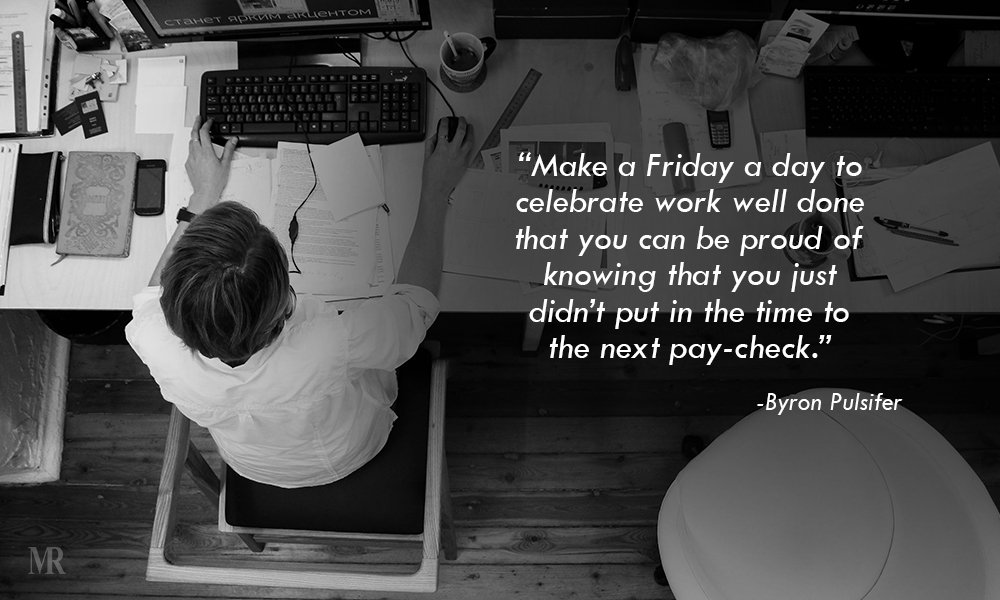 "Make a Friday a day to celebrate work well done that you can be proud of knowing that you just didn't put in the time to the next pay-check."
— Byron Pulsifer
Good riddance of office humor for two days
Take a deep breath and feel blessed as you have made it to another side of the hard and grueling atmosphere of the office.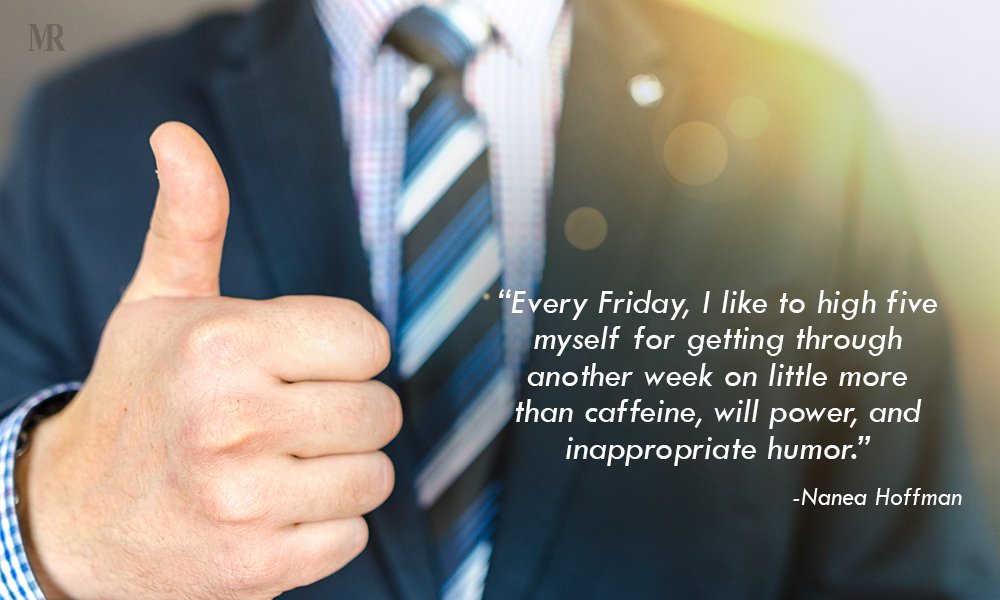 "Every Friday, I like to high five myself for getting through another week on little more than caffeine, will power, and inappropriate humor."
— Nanea Hoffman
Back to school, not really!
Remember the days when you were kids waiting for the last bell of the school. Friday feels like the same difference that school bags are replaced by office bags.
"Fridays are the hardest in some ways: you're so close to freedom"
Bring in the energy
The energy and the enthusiasm that we feel on Friday should not be confined in the weekend. If we can bring some of that to each day to work it will make work more productive and boss jollier.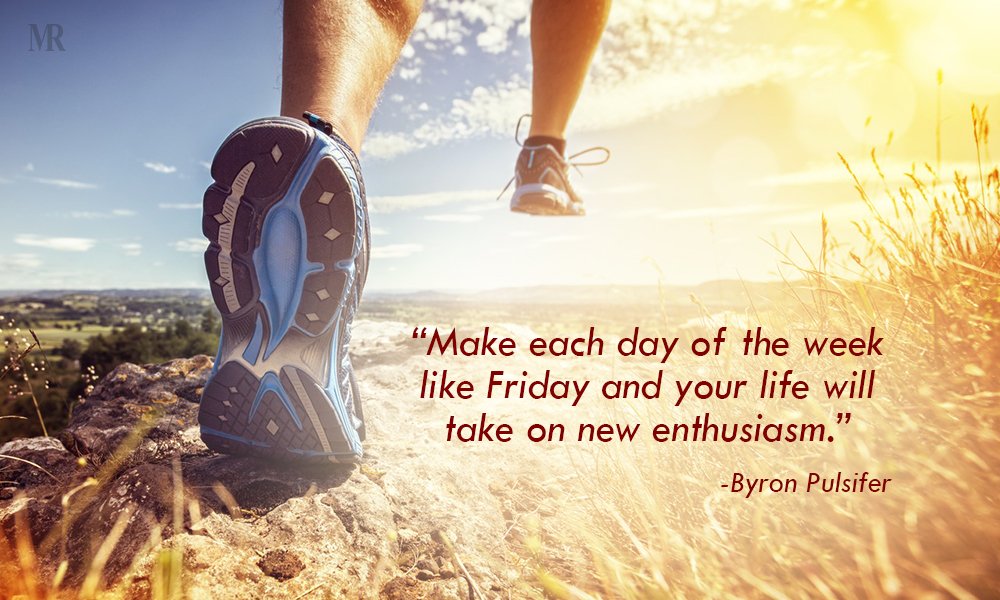 "Make each day of the week like Friday and your life will take on new enthusiasm."
— Byron Pulsifer
Make your presence felt
Make yourself so competent in your work that when you arrive everyone would think of excellence of your work, be a superstar.
"I don't work on Friday I make appearances."
Fight for your Friday
Friday might be the last working day of the week but it does not mean you stop fighting. Just be determined and crush all the negativity and challenges in your path.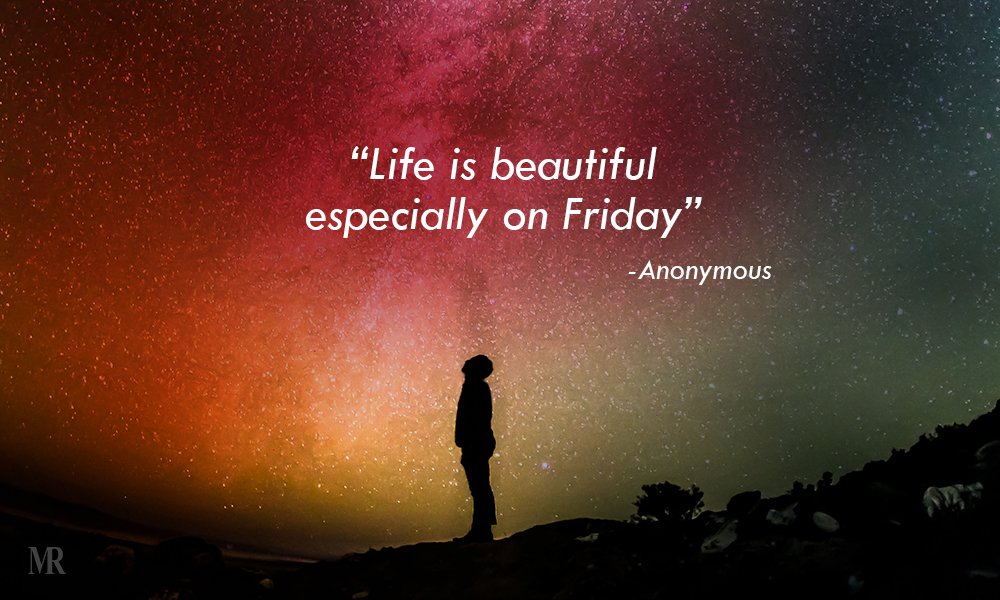 "Life is beautiful especially on Friday"
— Anonymous
Give your 100% at work
Work demands positivity and dedication from employees. The effort needed to be put in by the workers to accomplish the combined goals of the organization.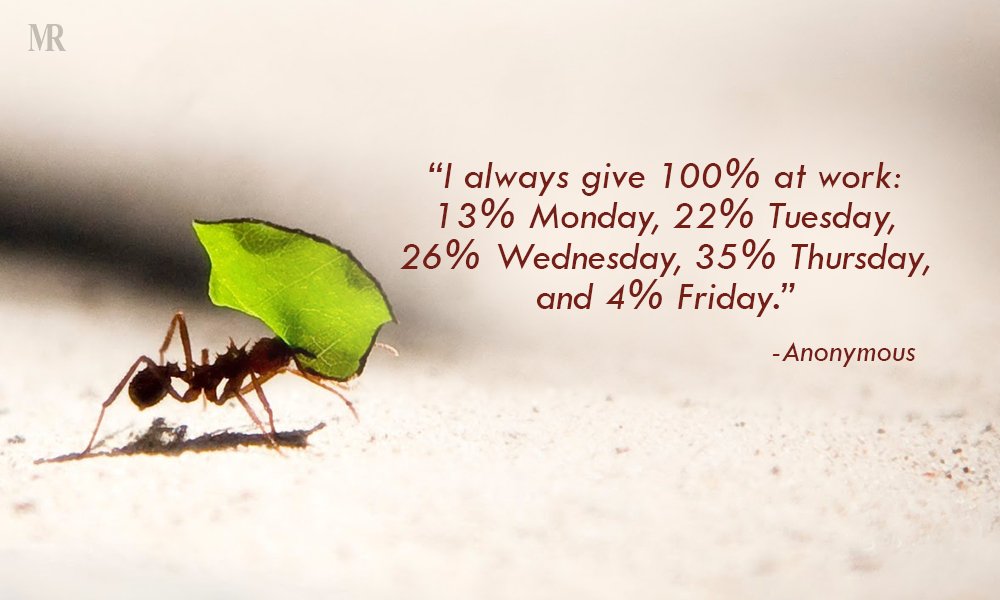 "I always give 100% at work: 13% Monday, 22% Tuesday, 26% Wednesday, 35% Thursday, and 4% Friday."
— Anonymous
Make it count
If we are in love with your job it doesn't matter which day of the week it is it will make you feel home. Work should not be treated as pressure or liability; rather it should inspire you to get to the next level.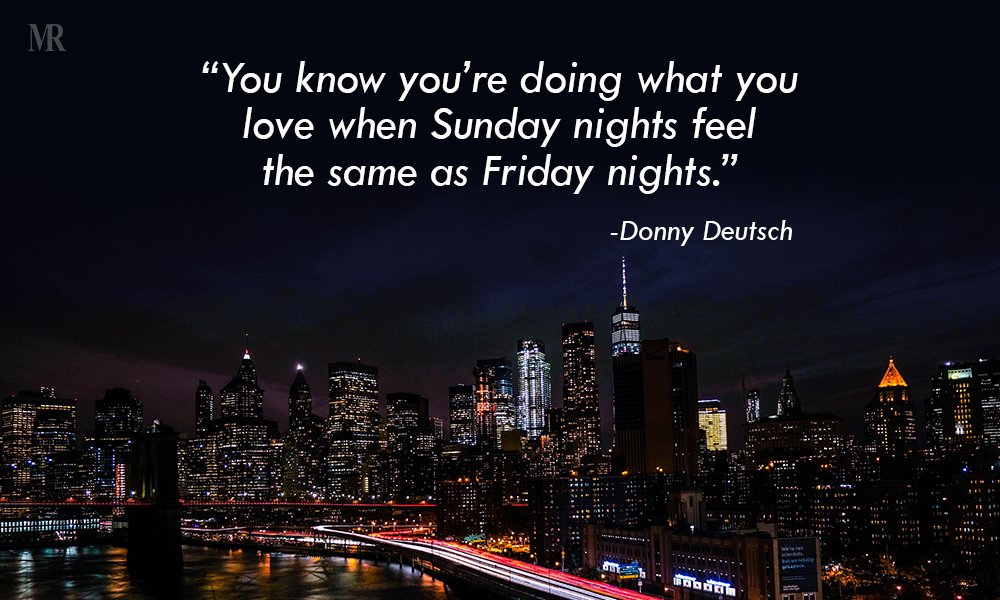 "You know you're doing what you love when Sunday nights feel the same as Friday nights."
— Donny Deutsch
Also Read: 10 First Day At Job Quotes To Inspire Professionals To Bring It All In