I remember walking into the theatre to watch a Disney movie and stepping out with tears in my eyes. These Disney movies entertain and make me smile whatsoever. These movies are meant to teach each and everyone a valuable lesson. The characters that Disney brings into life are relatable. You might not be a firm believer in love but these movies impact and lead you on the path where true love exists. Disney movies know the way to your heart and they stay with you forever.
Disney makes movies that are appealing to kids as well as adults. These movies truly represent the importance of friends and family in one's life. Apart from this, Disney movies make you believe in true love. These movies inculcate a sense of imagination and belief in dreams and tell us that they are attainable.
Aladdin Quotes: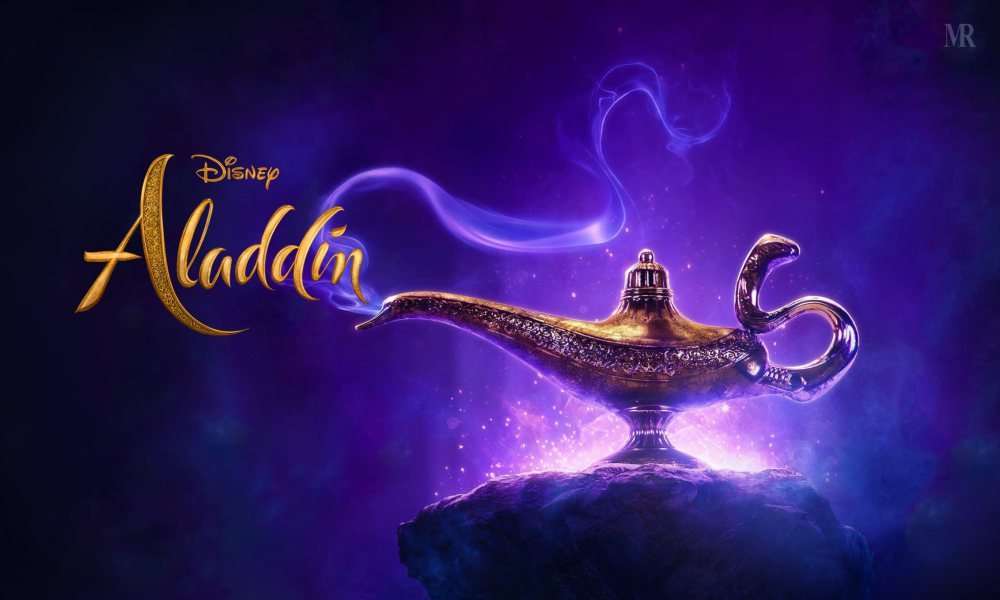 When Disney's Aladdin was announced there was plenty of skepticism and speculations about the re-creation but the remake proved its mark. Watching Aladdin sure does take you on a nostalgia trip. The songs and cinematography definitely are a piece of work! The vibrant colors and the attention to detail deliver the best cinematic experience. The set decoration for Agrabah included textiles, colorful woods, a multitude of fabrics, vegetables, metals, fruits, and a 1,000year-old olive tree. Also, as costumes were the essence of the movie, special efforts were dedicated to making it perfect. Oscar®-nominated costume designer Michael Wilkinson rifled through Africa, the Middle East, Turkey, and Pakistan in search of exquisitely colored and luxuriously woven fabrics and textiles.
On a scale of one to ten, you are an eleven.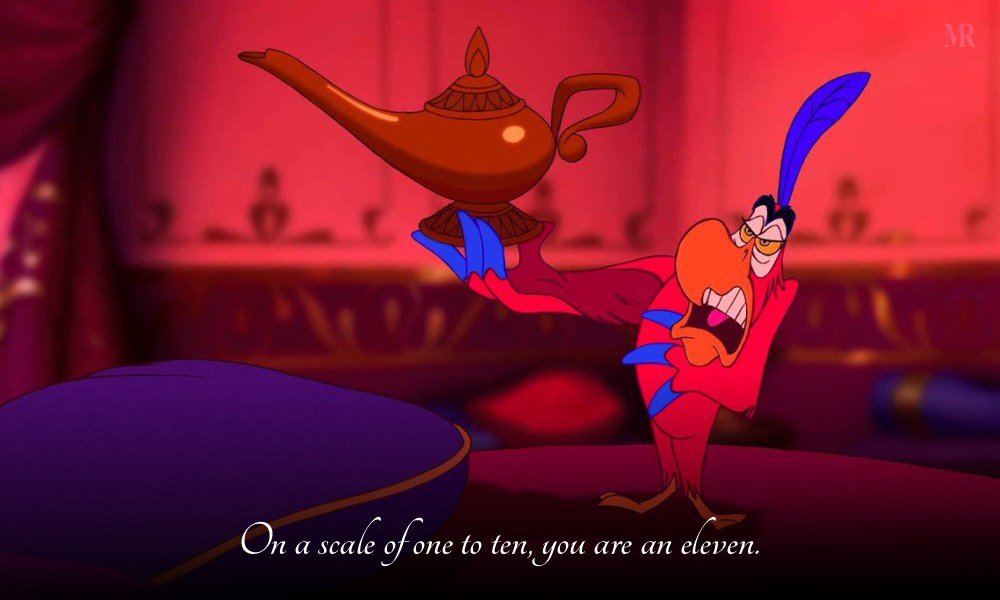 I'm not worthless … And I don't have fleas!
Trouble? No way, you're only in trouble if you get caught.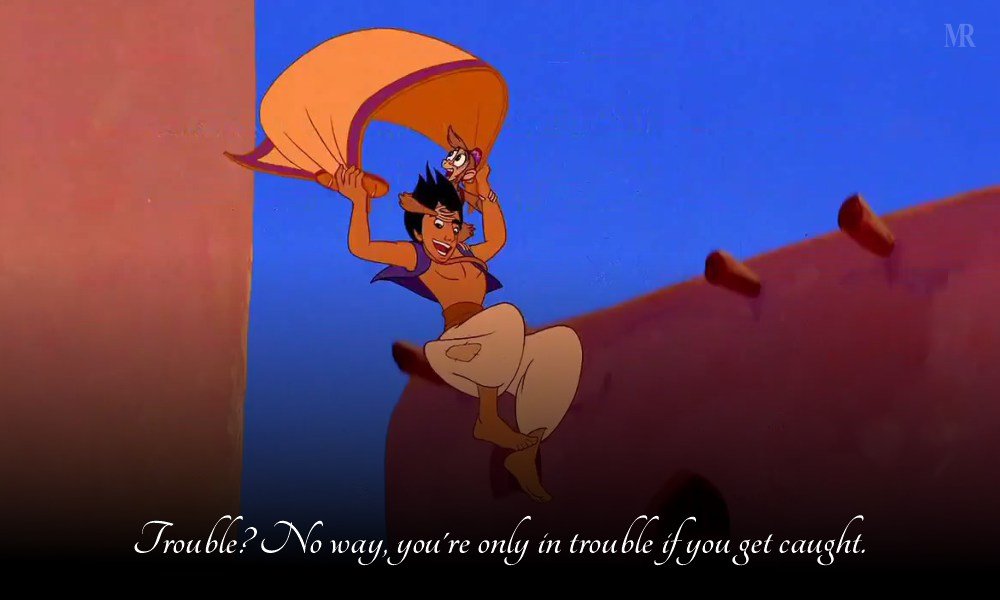 You aren't just some prize to be won. You should be free to make your own choice.
She deserves a prince.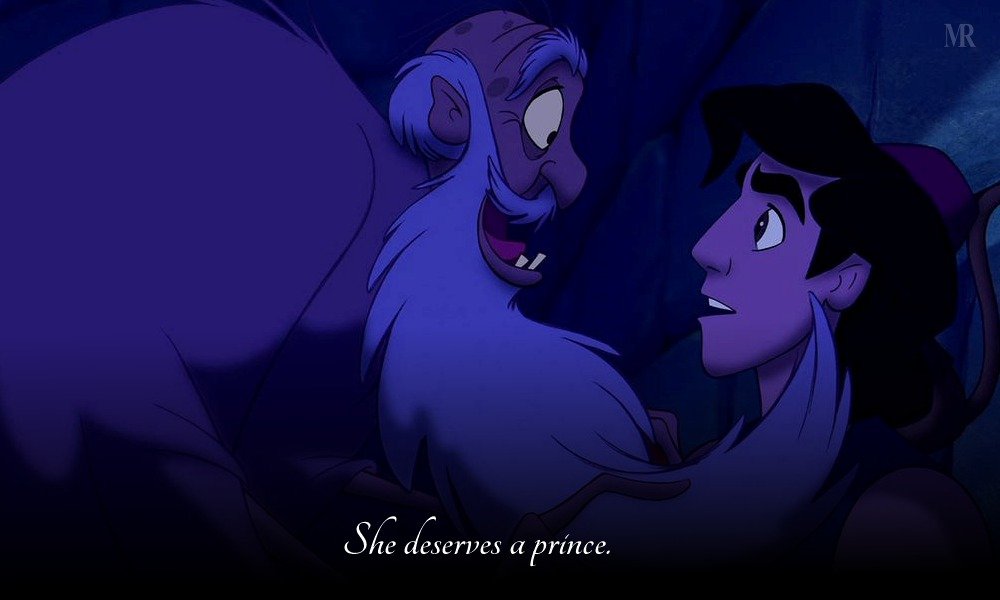 Without you, I'm just Aladdin.
For the first time in my life, things are starting to go right.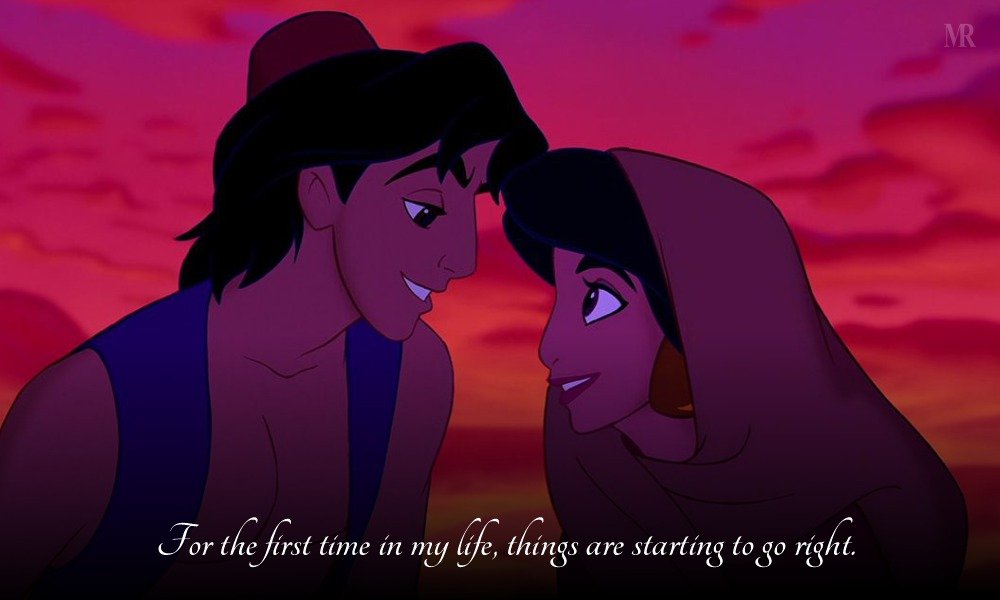 Let's make some magic!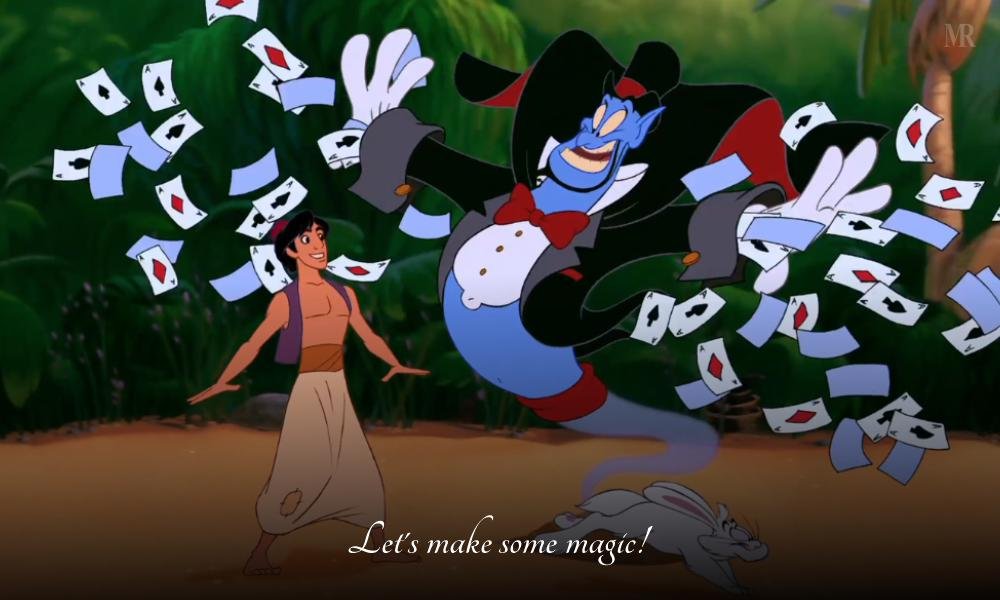 Sometimes, Princess, sometimes you just have to take a risk.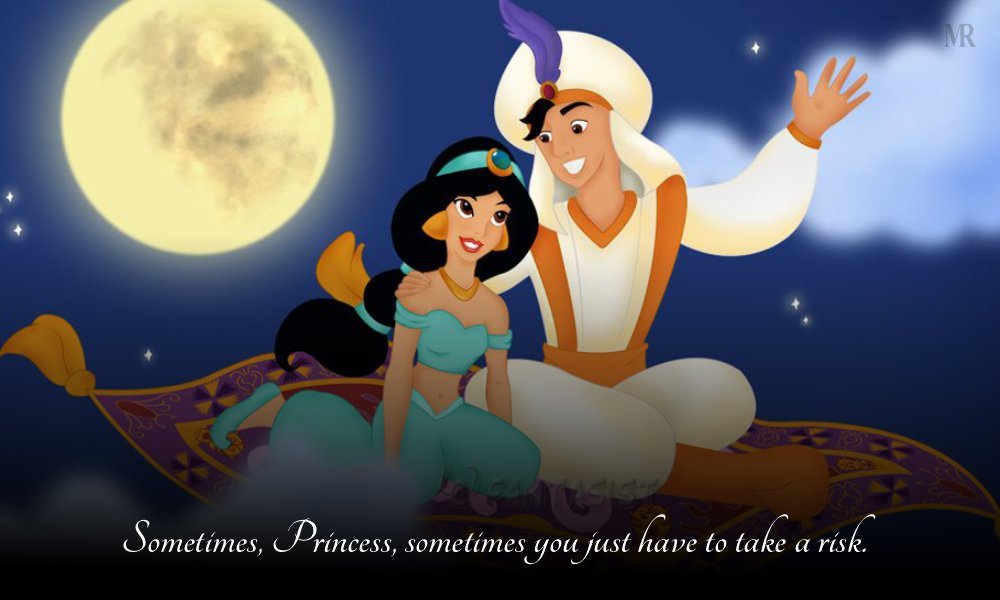 You're only a fool if you give up, boy.
Maleficient Quotes: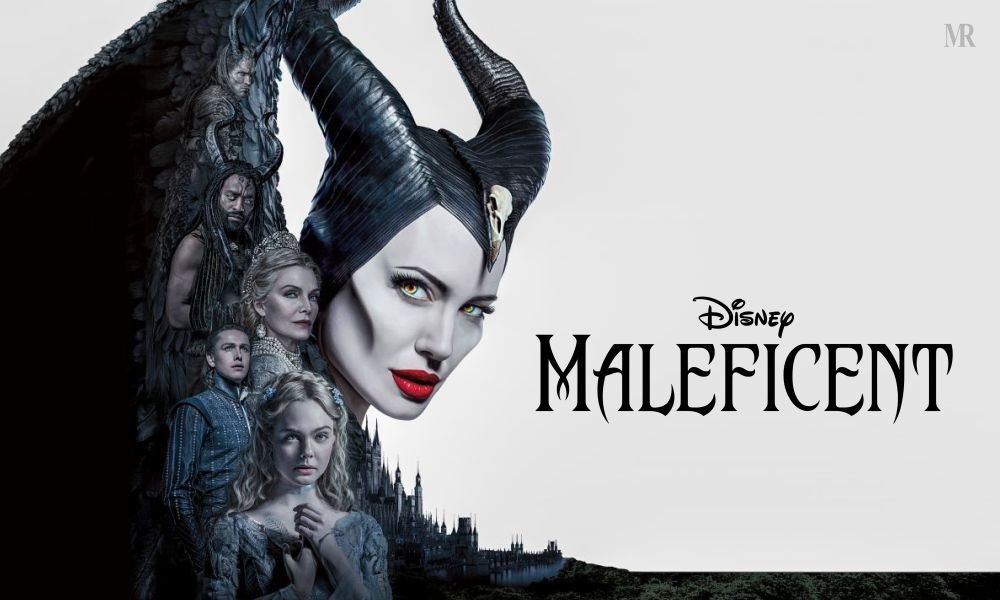 Maleficient is undoubtedly the best and magnificent Disney villain of all time. Maleficent brought up many memories of the popular scenes from the animated film and lived up to the mark. The costumes and the makeup are surely a cherry on the top. Aside from this, Angelina Jolie stole the show. She looked phenomenal right from her horns to the collar of her dress. Maleficent is the real hero of this movie, and there should not be any 'ifs', 'ands' or 'buts' about this. Angelina is dramatic, devious, equal parts sweet and sour and absolutely no other actress could have played this part!
Love doesn't always end well, Beastie.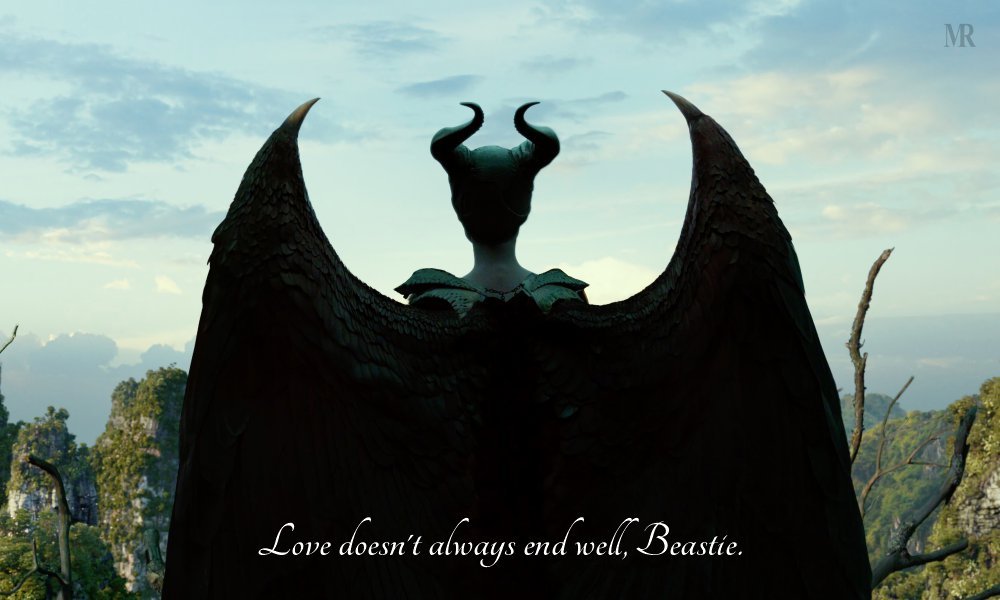 Never distrust your instinct as a queen.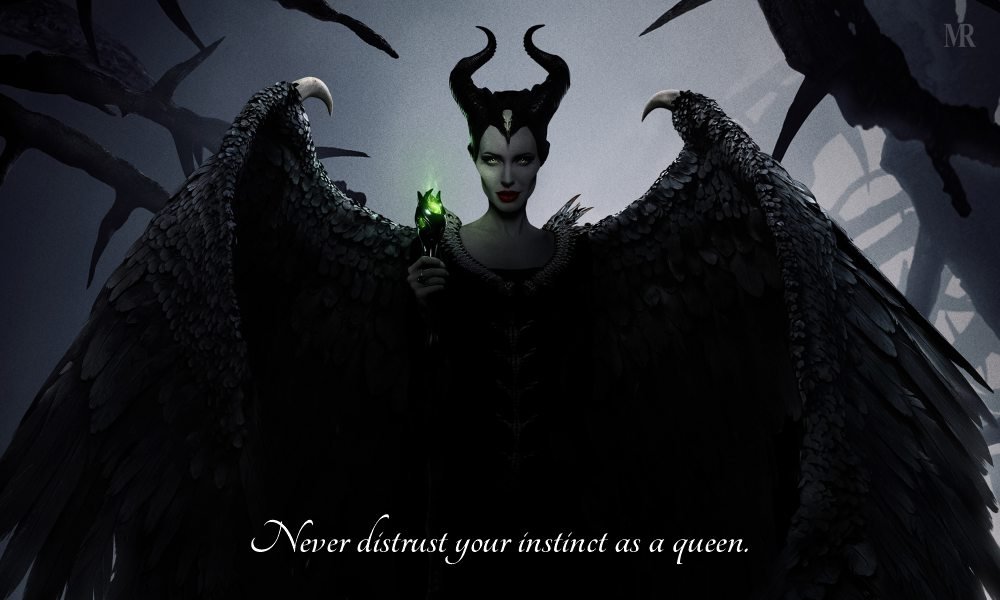 Ruling humans is a bit more complicated than running around barefoot with flowers in your hair.
Nature's greatest power is that of true transformation.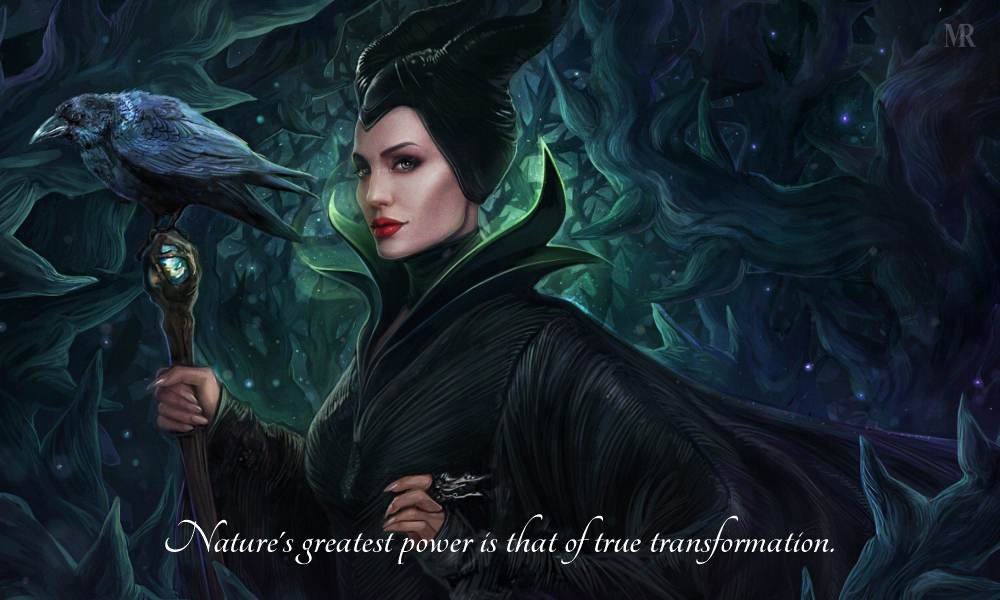 Roylty. Nobility. Gentry. How quaint. Even the rabble.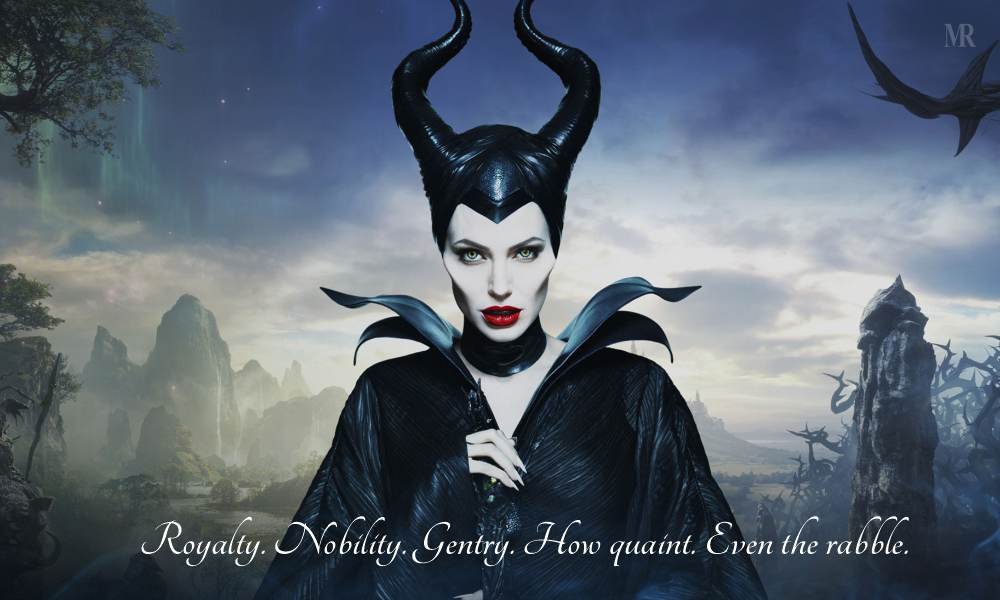 True love does not exist.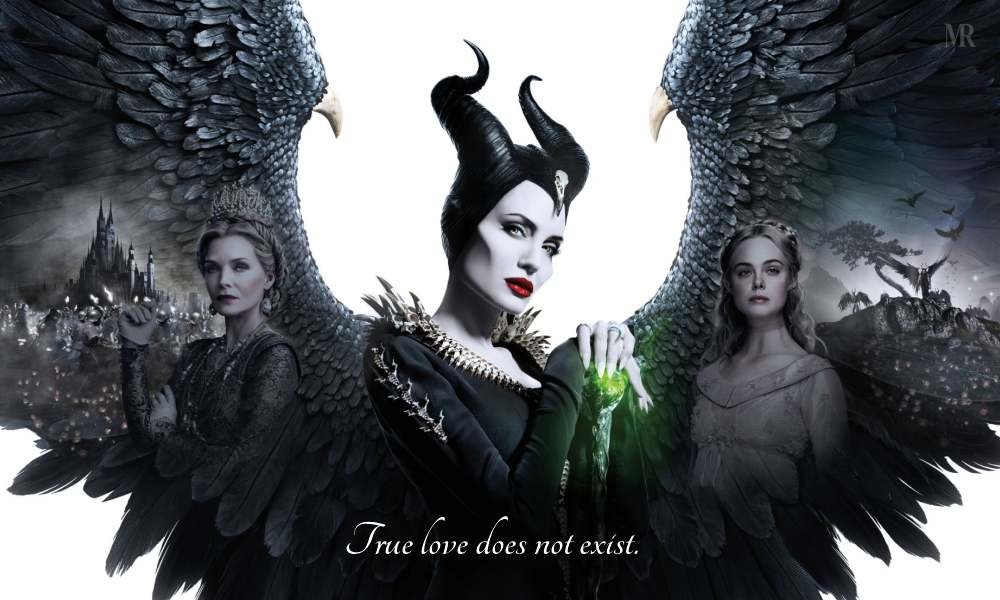 Nothing is indestructible.
There Is An Evil in This World.
Faeries can be quite mean if they are provoked.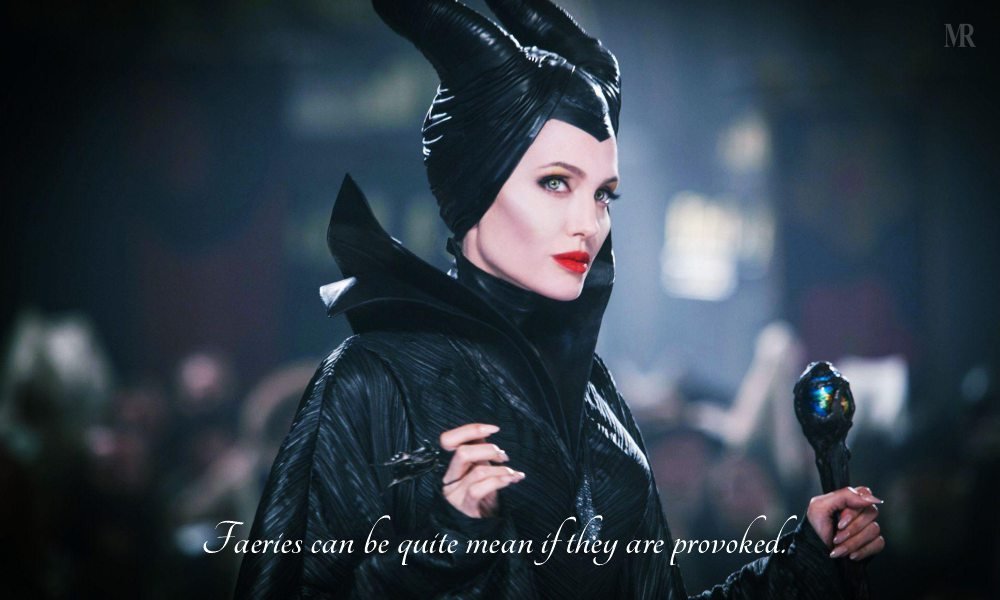 Let us tell the old story anew!
Moana Quotes: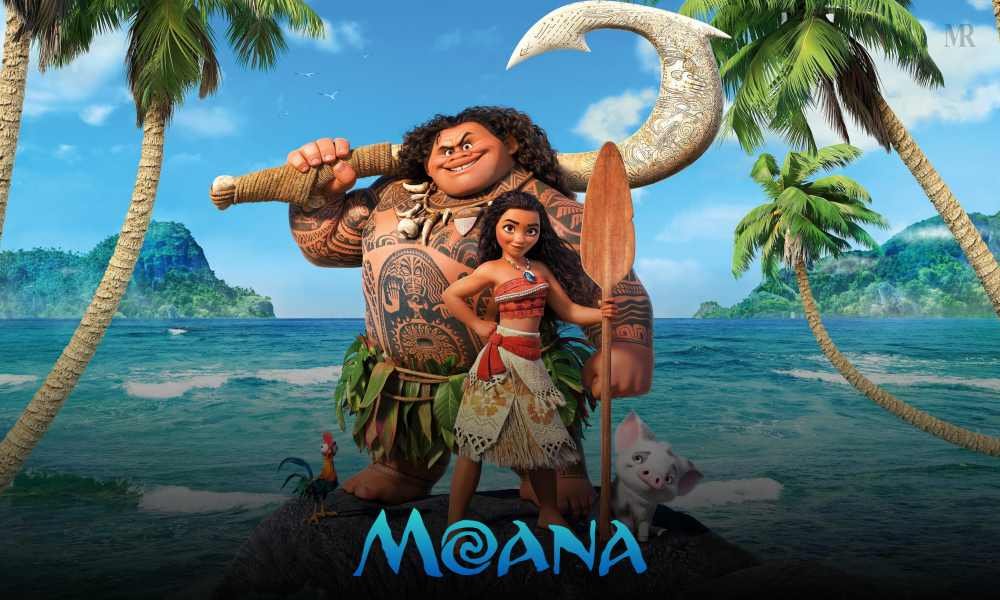 The Polynesian culture portrayed by Disney in the Moana movie has been explicitly phenomenal. Disney has embedded cultural mythology into world-building elements and is pretty much perfect. This story has all the Disney mainstream elements—Female lead, sidekick, big strong man, and older role model. The music given to this film is very awakening and motivating. The older role model of a grandmother has more purpose than just propping the female lead up and guiding her to follow her heart.
Sometimes our strengths lie beneath the surface … Far beneath, in some cases.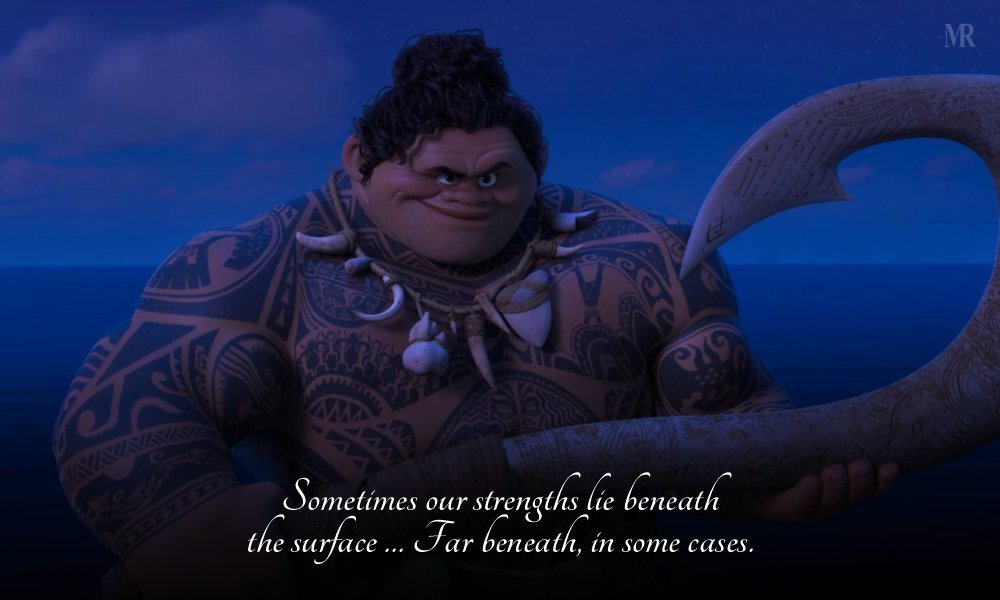 I've got your back, chosen one. Go save the world.
If you wear a dress and have an animal sidekick, you're a princess.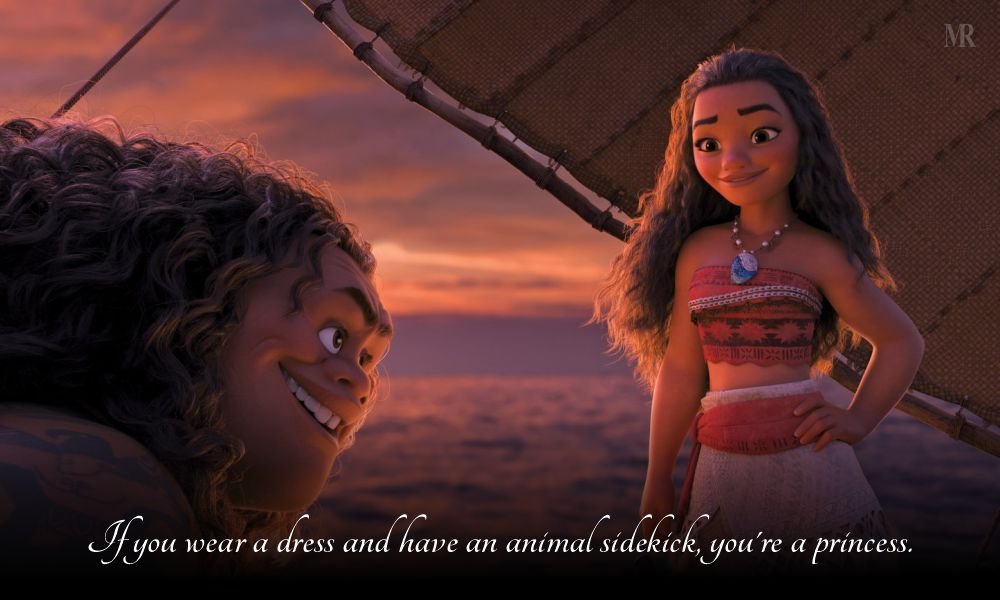 Sometimes, who we wish we were, what we wish we could do, it's just not meant to be.
When I die, I'm going to come back as one of these. Or I chose the wrong tattoo.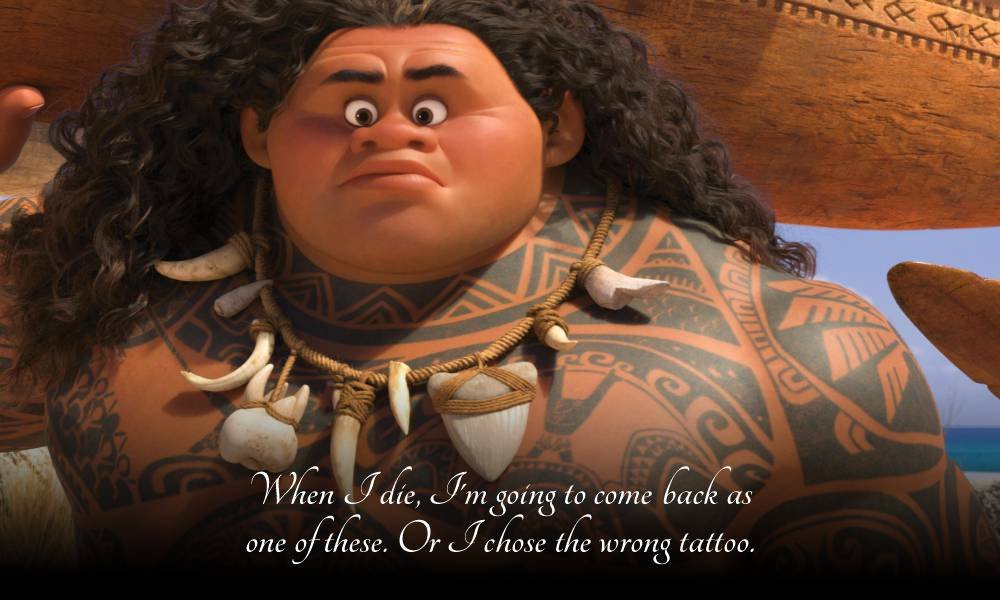 In the beginning, there was only ocean.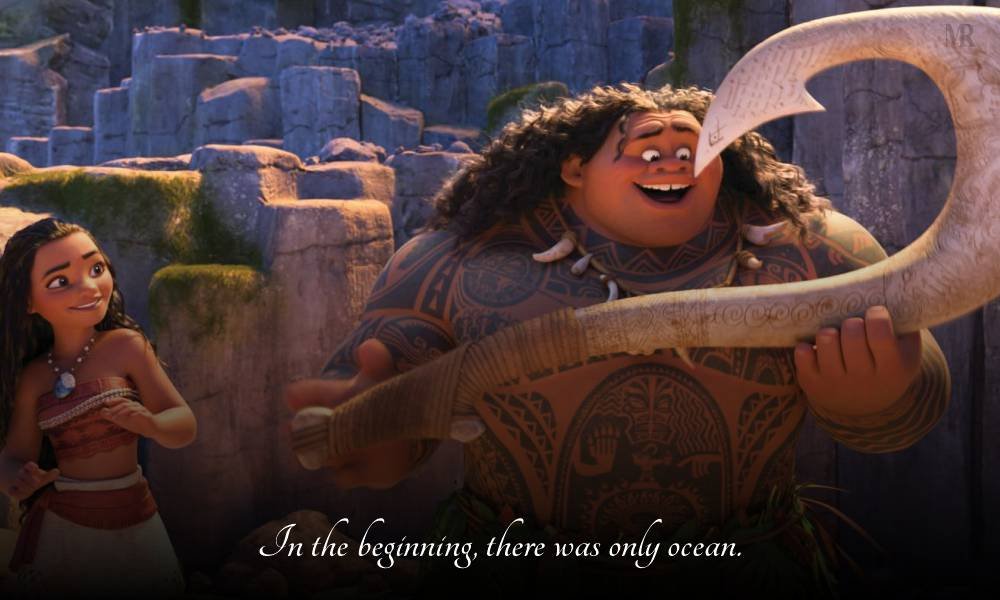 He's hard on you because … because he was you.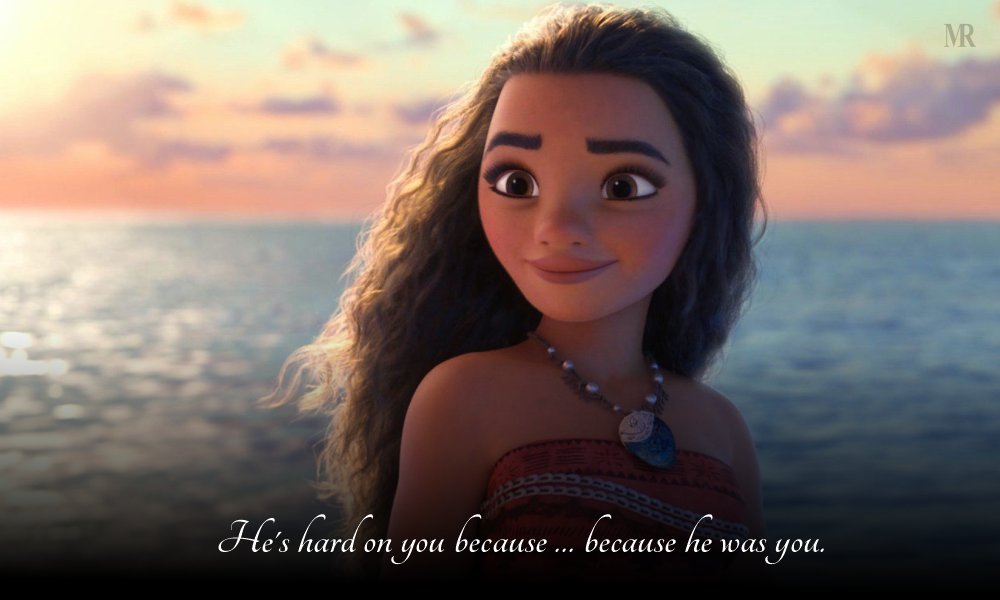 There's just no telling how far I'll go.
It'd be rude to refuse a gift from a goddess.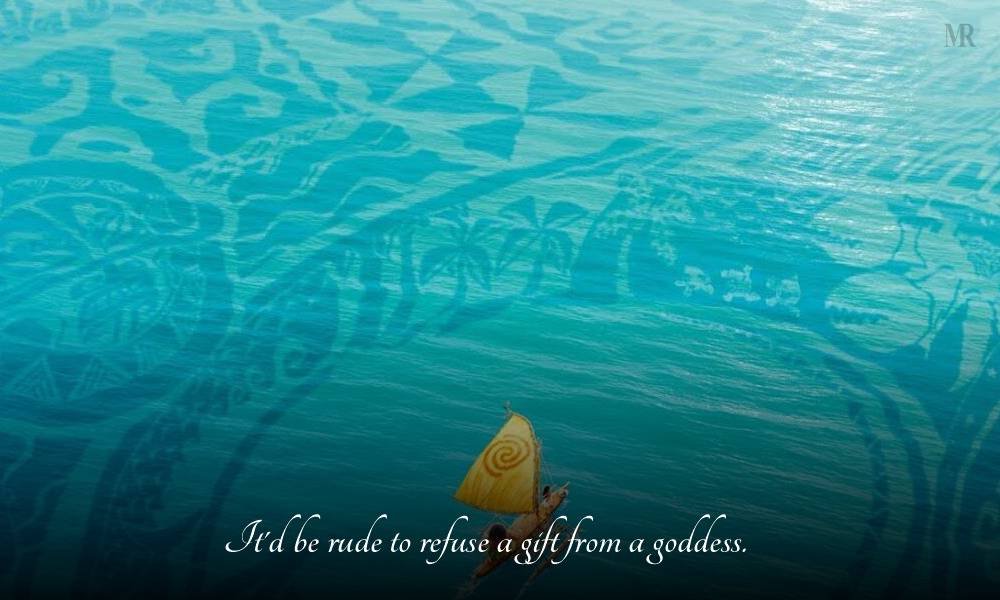 I will carry you here in my heart You'll remind me That come what may, I know the way.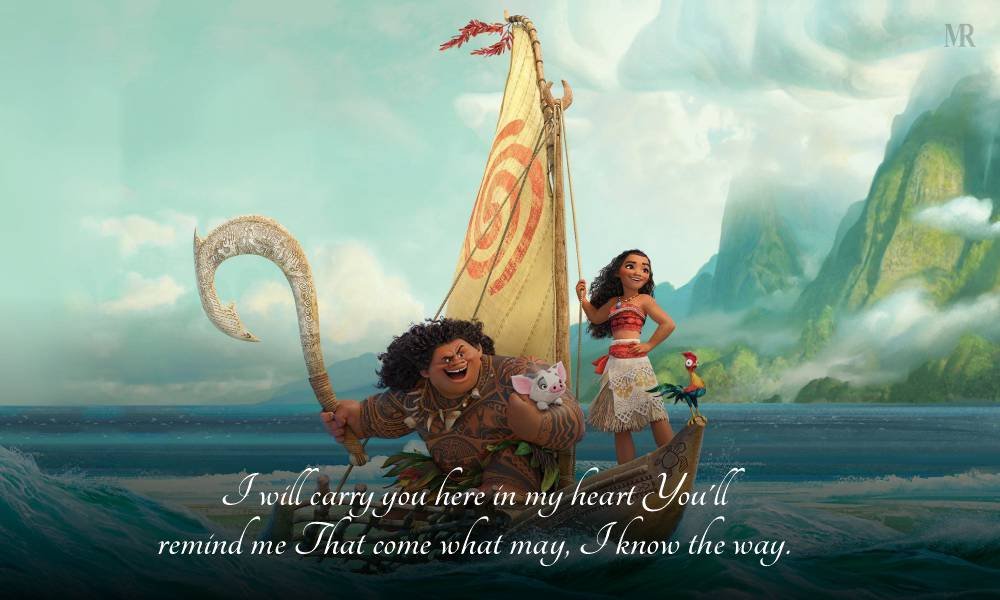 Finding Nemo Quotes: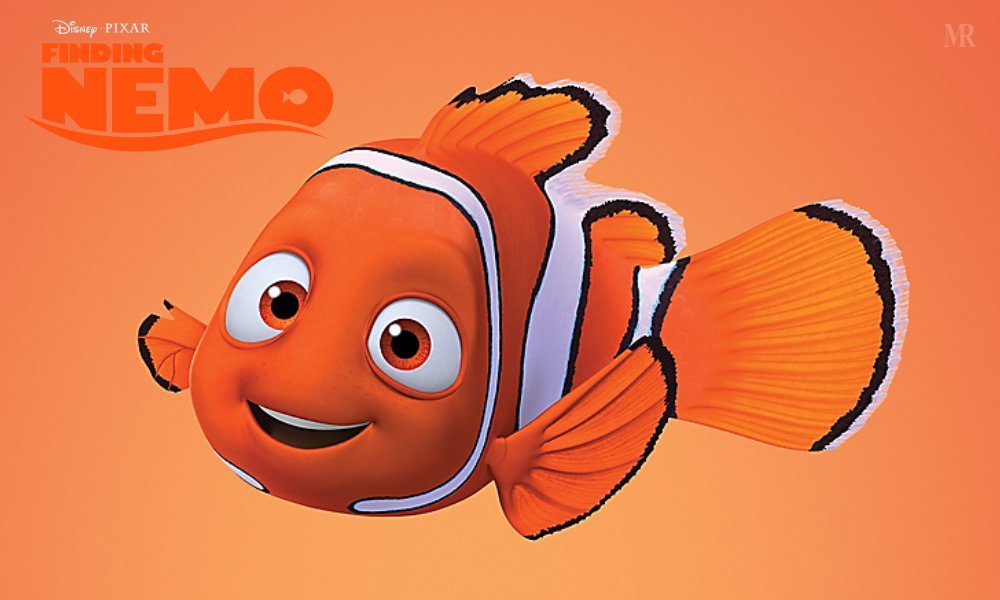 Finding Nemo is funny, tragic, inspiring, timeless, and gorgeous to look at and is literally everything you could want a movie to be. It keeps you hooked to the screen without flinching as this movie has a ton of thrilling scenes. If life hits you down, watching Finding Nemo is truly an inspiring and revolting movie.
I'd say it's half-full.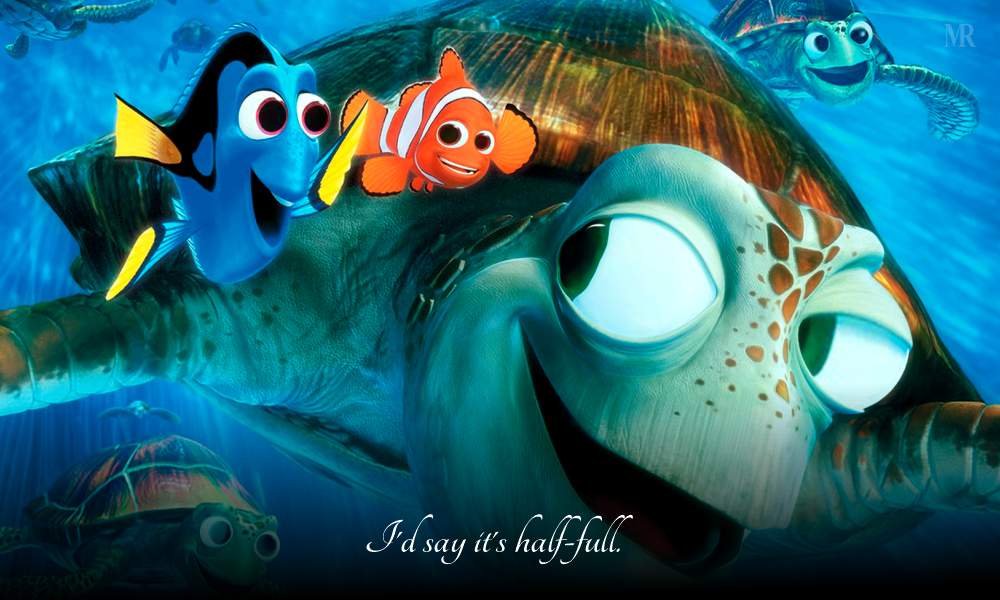 It's because I like you I don't want to be with you. It's a complicated emotion.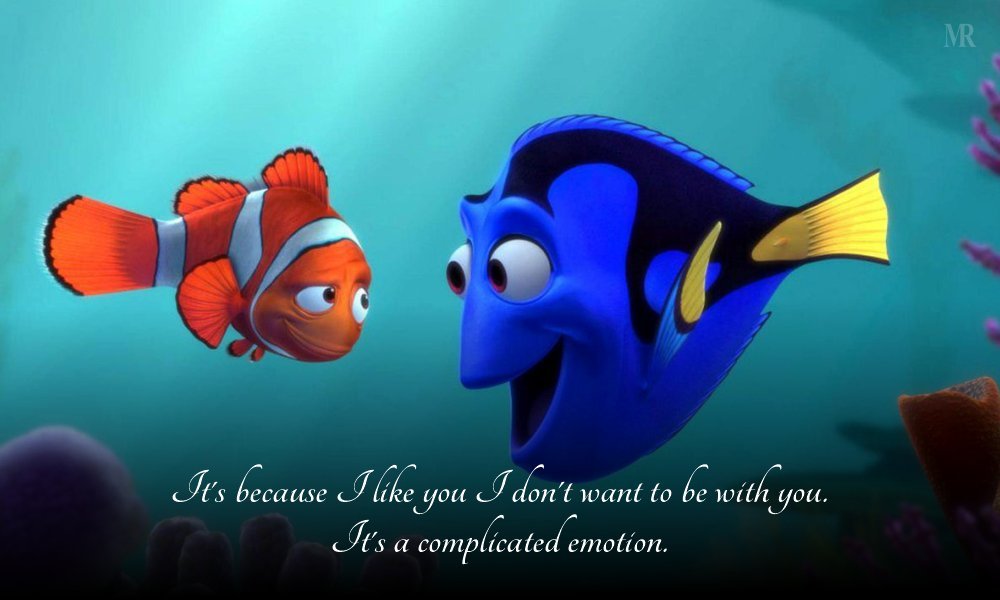 Fish are friends. Not food.
When life gets you down, you know what you gotta do? Just keep swimming.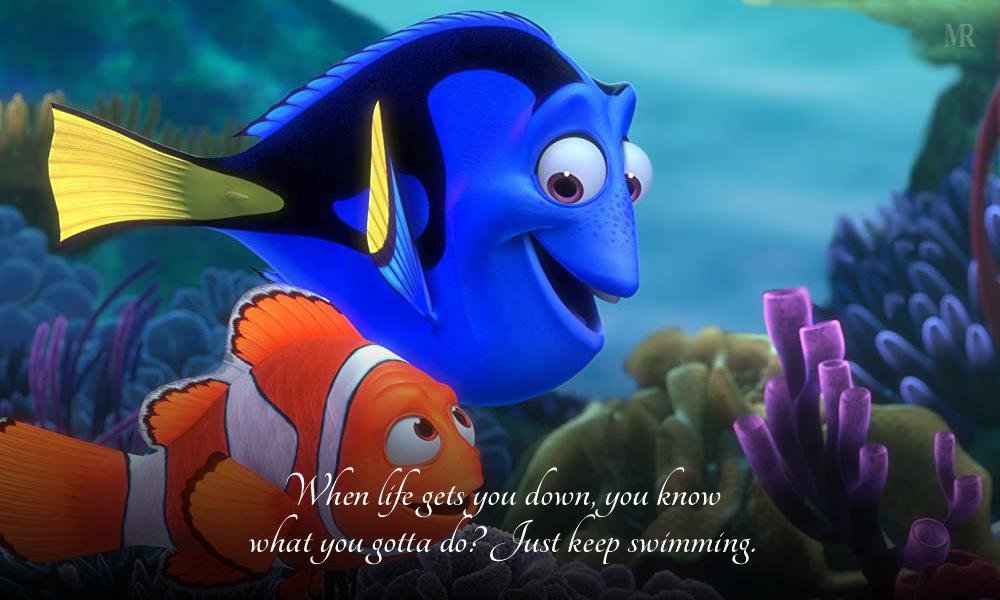 I promise, I will never let anything happen to you…nemo.
So, we're cheating death now. That's what we're doing, and we're having fun at the same time.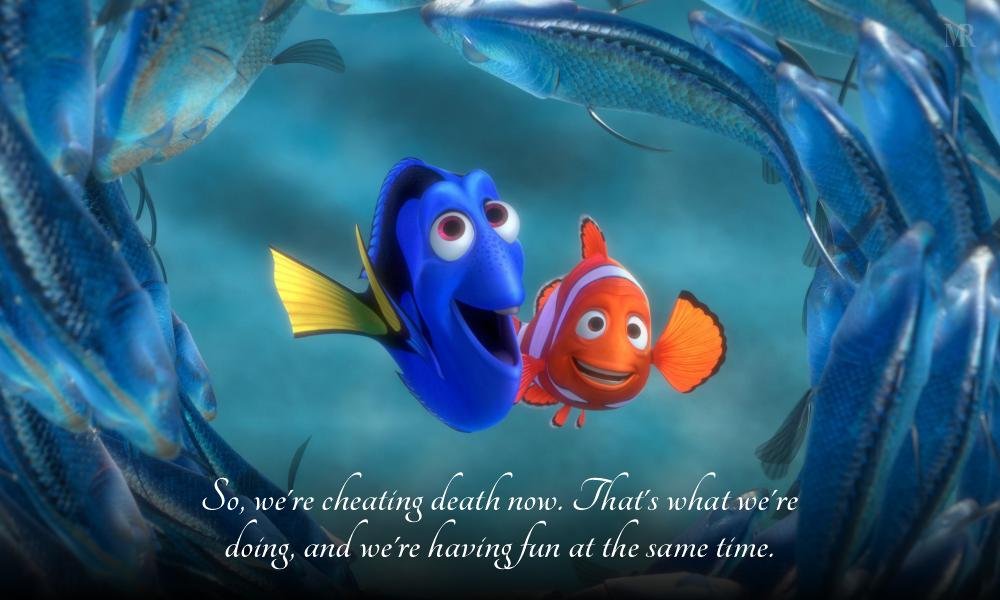 I look at you, and I… And I'm home. Please… I don't want that to go away. I don't want to forget.
Hold on, here we go! Next stop, knowledge!
There are no wrong choices. The only wrong choice is to sit there like you're doing.
The best things happen by chance.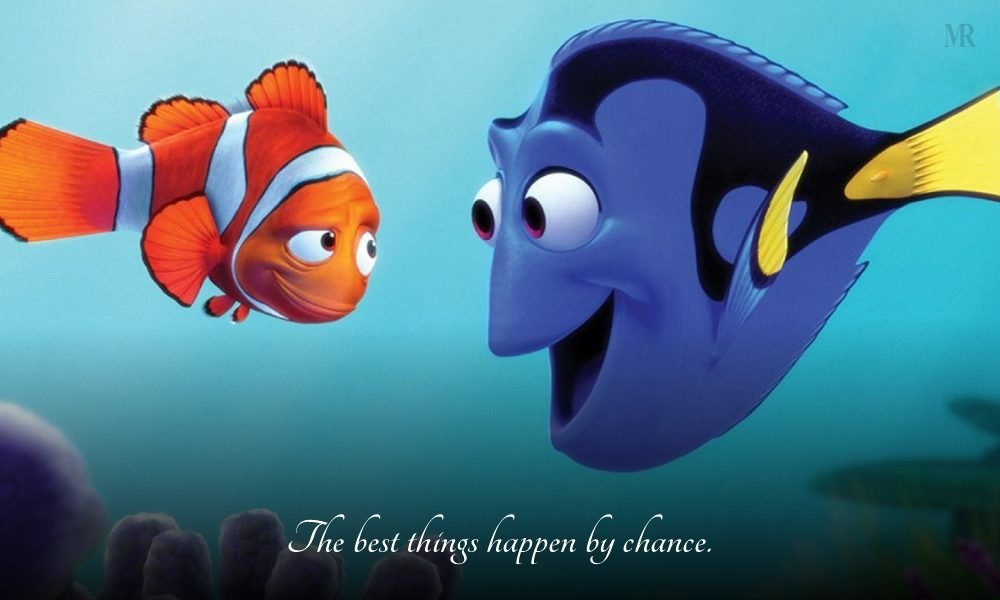 Frozen Quotes: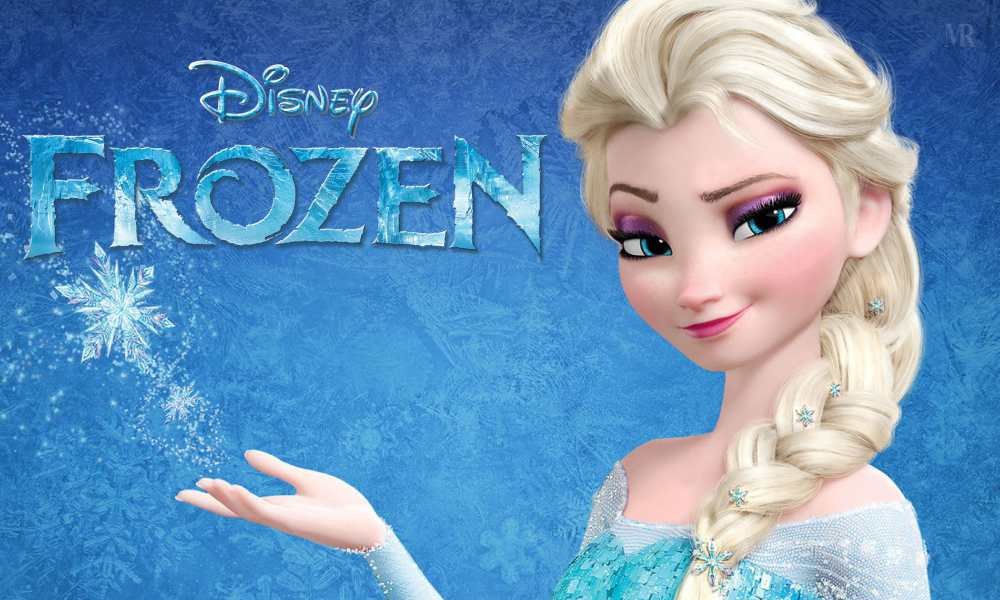 Frozen's depiction of the sister-sister bond is worthy of appreciation. Both the protagonists have different personalities, priorities, and outlooks on life, but they still love and care about each other. Olaf—the Snowman, was funny, entertaining, surprisingly touching, and just brilliant to watch. The movie is visually stunning and the soundtrack was indeed pleasing. Movie has sent an overly emotional message to the audience about how sisterly love is very important. The movie also highlights the power of love. Frozen has done a tremendous job in showcasing love.
You can't marry a man you just met.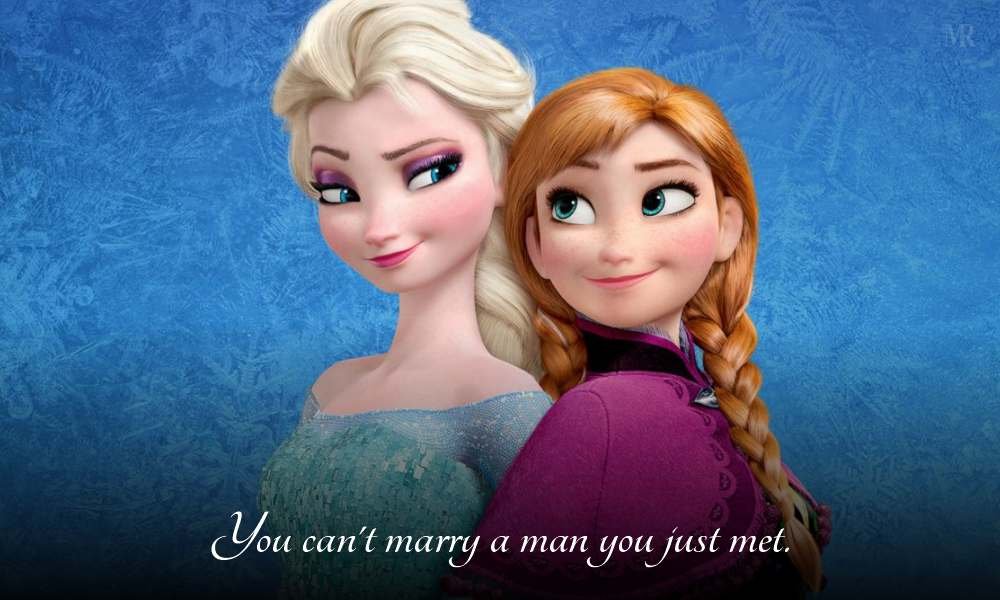 They Say, 'Have Courage,' And I'm Trying To.
Let it go! Let it go! Can't hold it back anymore!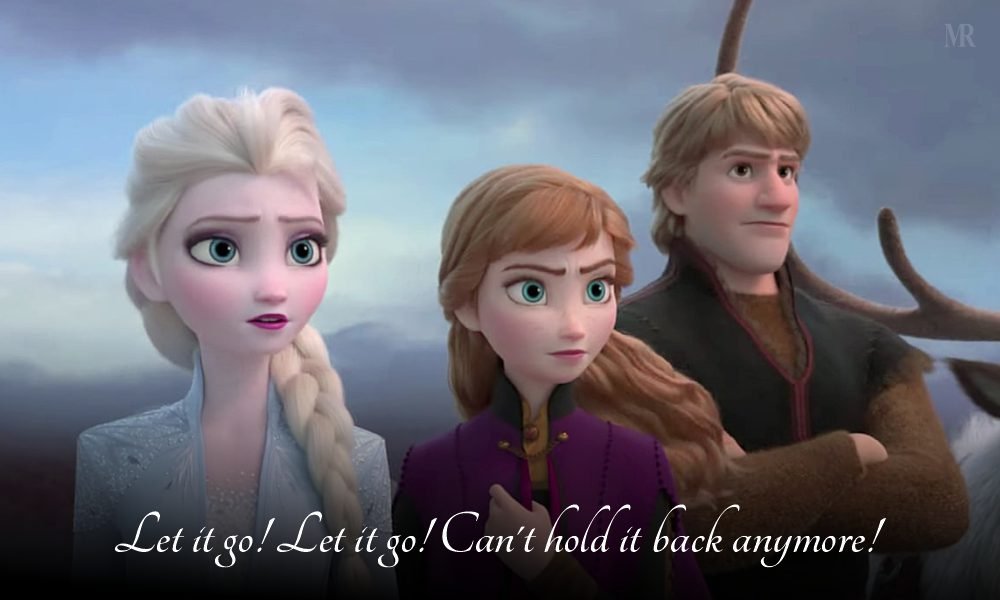 Some people are worth melting for.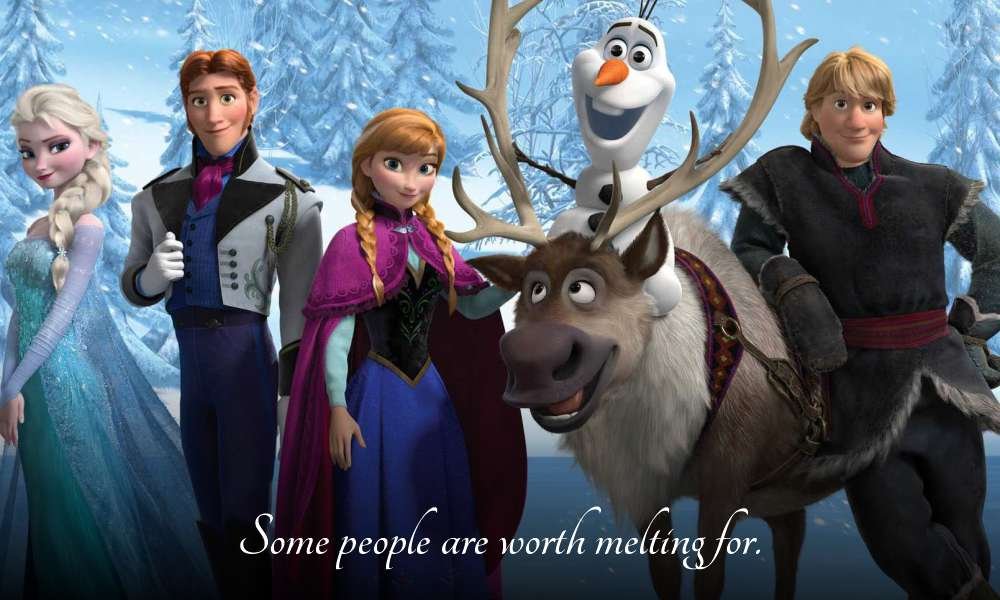 Love is putting someone else's needs before yours, like you know how Kristoff brought you back here to Hans and left you forever.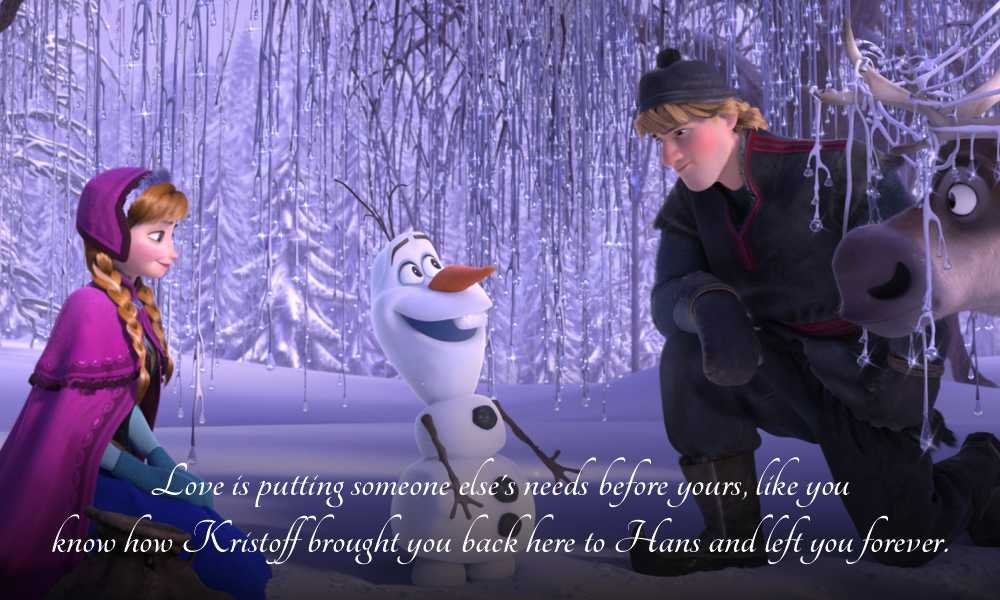 I am not leaving here until we find some other act of true love to save you!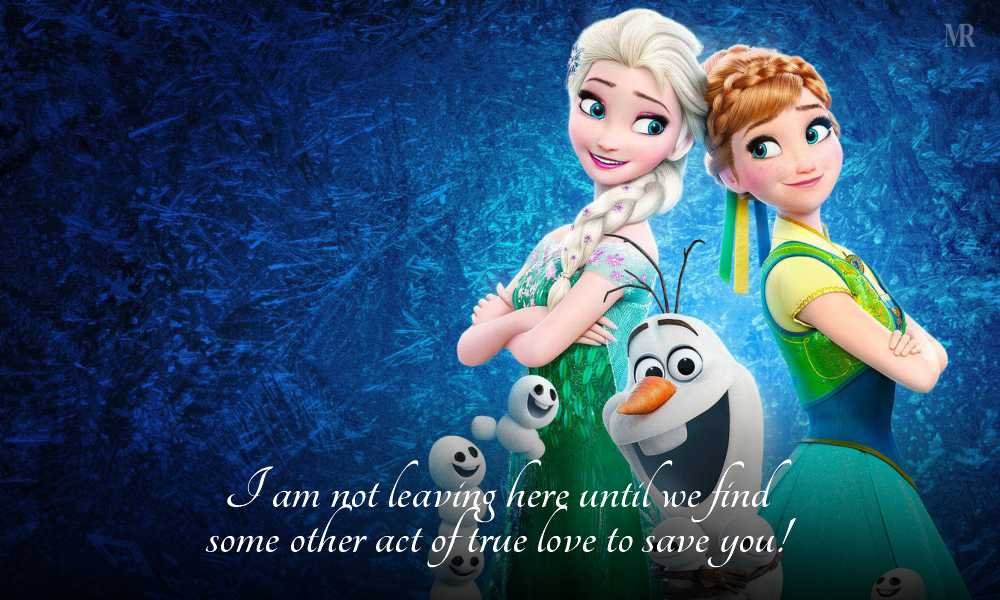 Hi, everyone. I'm Olaf and I like warm hugs!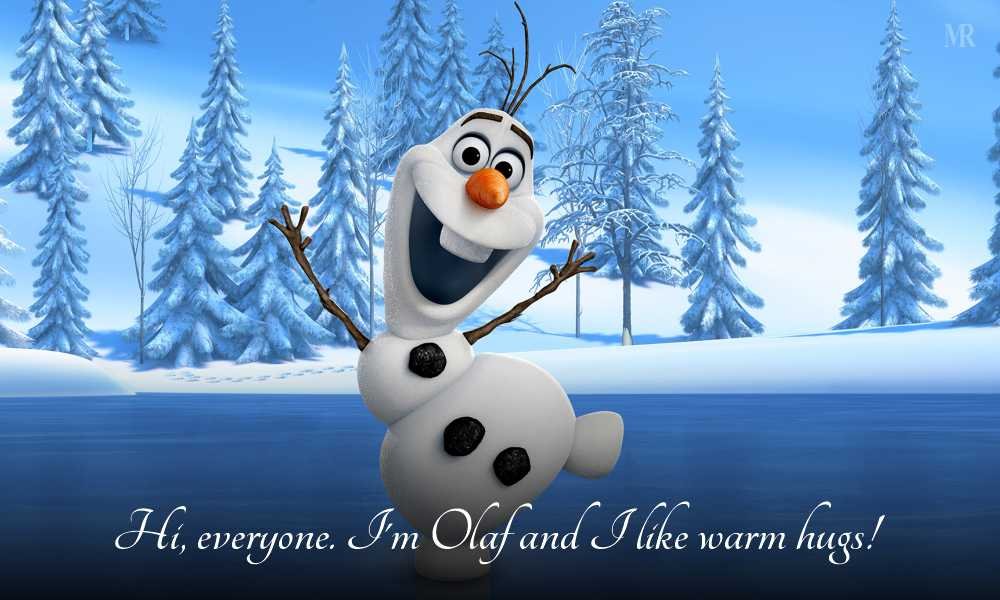 For the first time in forever, nothing's in my way.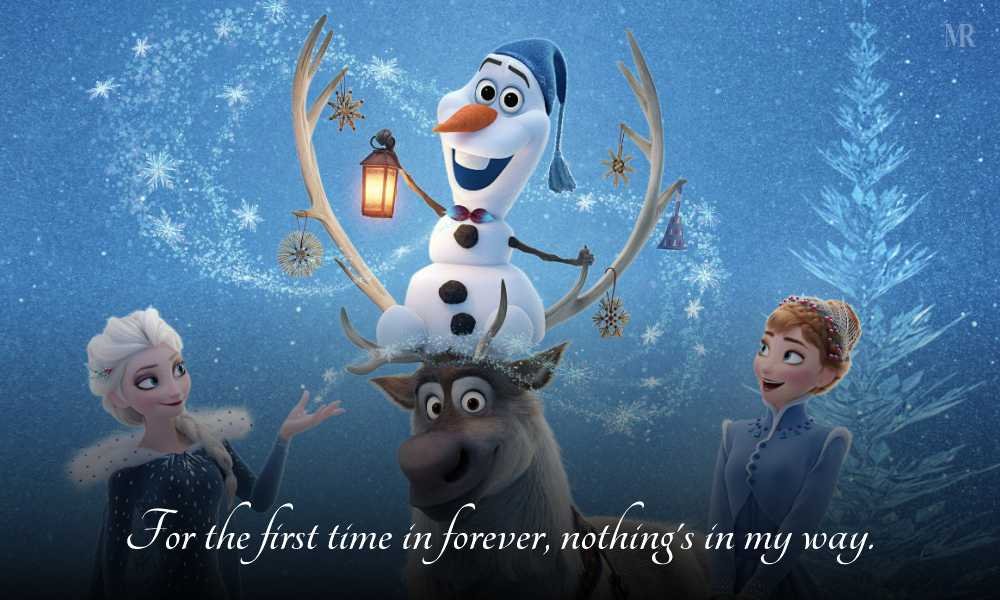 You don't have to live in fear, 'cause for the first time in forever, I will be right here.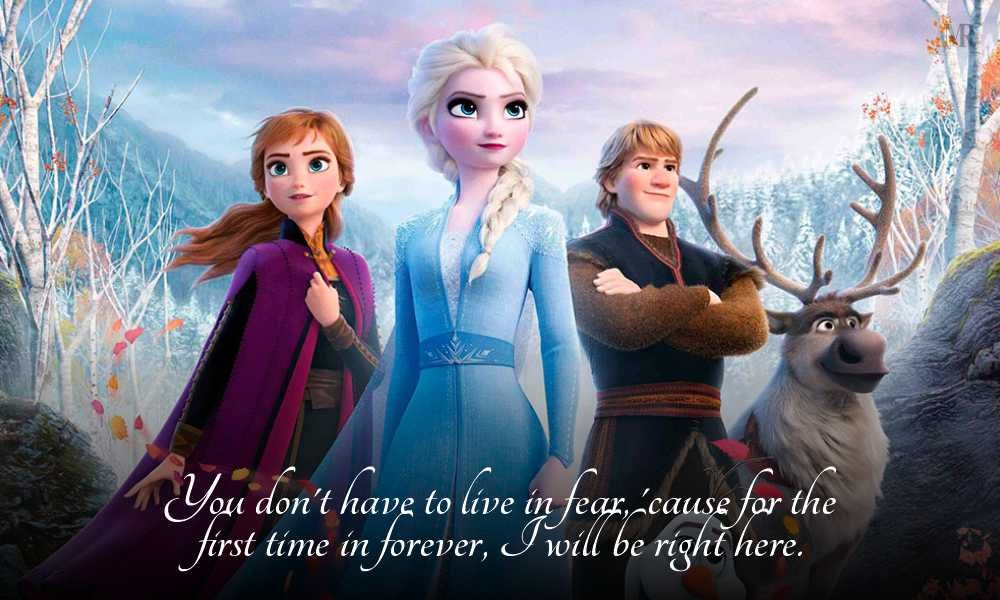 When you're older absolutely everything makes sense.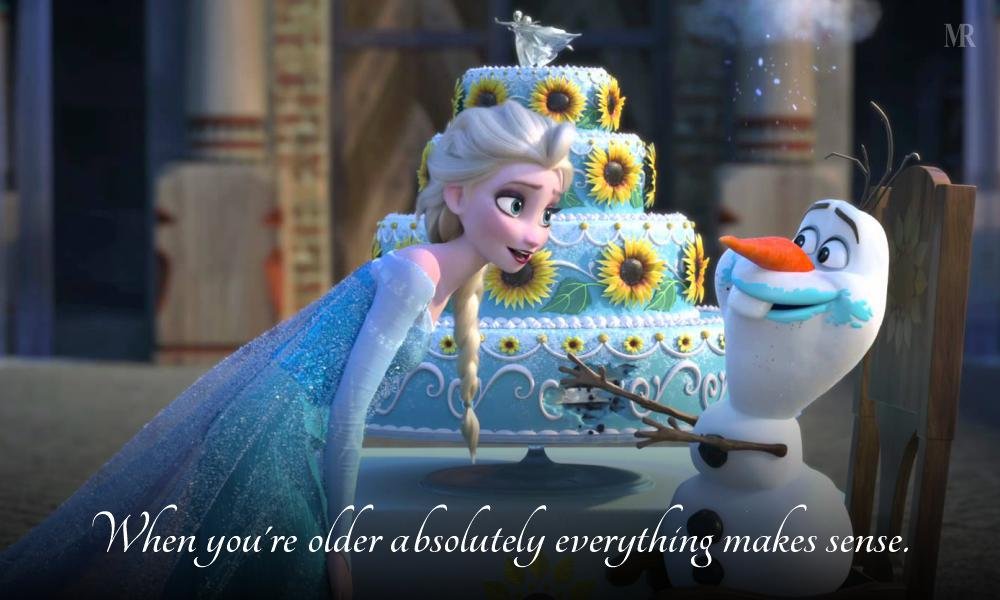 Also Read, 15 Witty Stock Market Quotes To Make You A Better Investor