Breast cancer is the second most common cancer globally. Of even greater concern is that breast cancer has become the leading cause of mortality among women globally. While breast cancer incidence is higher in high-income countries than middle-income countries where survival rates are the lowest. Yet certain precautions have been taken to dramatically reduce breast cancer risks.
Are you ready to go Pink this October?
The International Breast Cancer Awareness Month, marked in countries each October, to raise awareness about the disease. It is by far the most common cancer among women of different ages. The breast cancer awareness campaigns and research funding have enhanced the speed of breast cancer diagnosis and treatment. Therefore, survival rates have improved, and the death toll has decreased; due to early breast screening and new therapies.
Here are some world breast cancer awareness quotes.
"Breast cancer is scary and no one understands that like another woman who has gone through it too."
–Mindy Sterling (American actress and voice actress)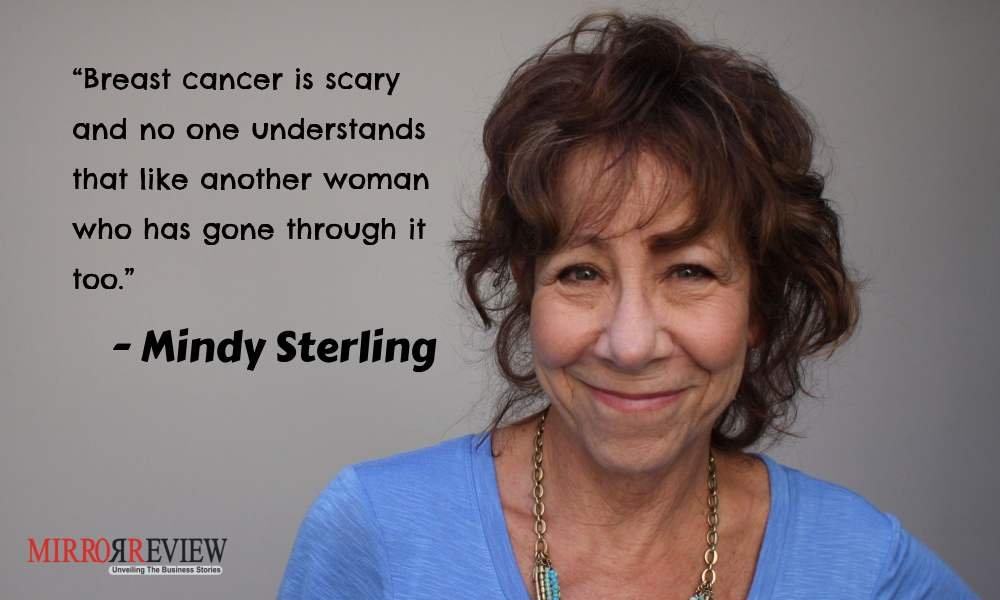 "I agree with cosmetic surgery for medical reasons – my mother had breast cancer and I think it's very sad when somebody has no choice in what happens to their body." 
-Paloma Faith (singer, songwriter, and actress)
"Women who have been recently diagnosed with breast cancer can learn a tremendous amount from women who have already been treated."
-Anne Wojcicki (Co-founder and CEO of 23andMe)
"I do not feel any less of a woman. I feel empowered that I made a strong choice that in no way diminishes my femininity."
-Angelina Jolie (American actress and filmmaker)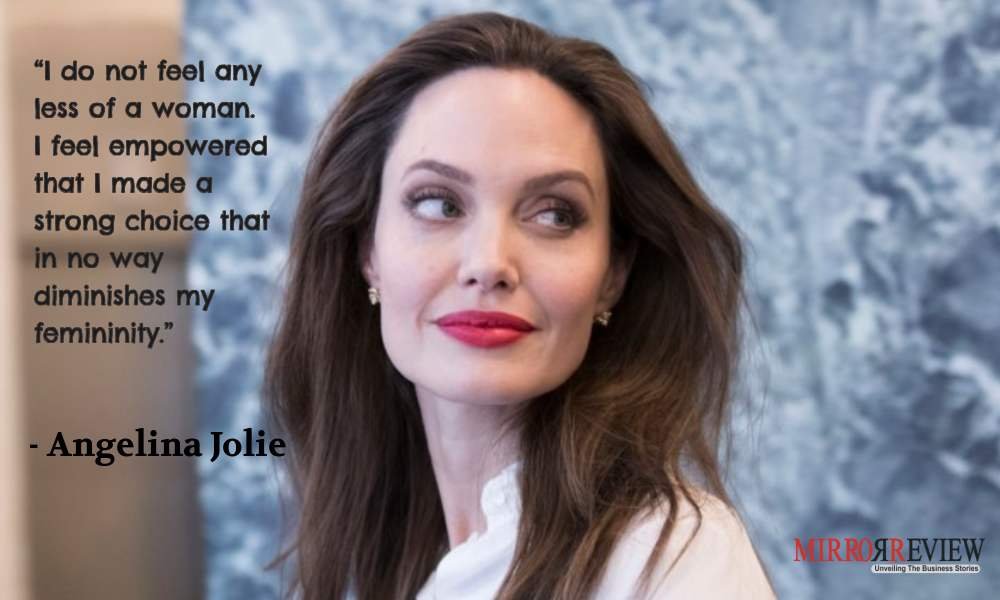 "One important thing to know is you're still the same person during it. I'm more eager than ever to do what I did. I want to do everything."
Kylie Minogue (Australian-British singer and actress)
"The only thing we have to fear is fear itself. So the only thing to really be afraid of is if you don't go get your mammograms."
-Cynthia Nixon (American actress)
"Whether you're a mother or father, or a husband or a son, or a niece or a nephew or uncle, breast cancer doesn't discriminate."
-Stephanie Mcmahon (American businesswoman and professional wrestling personality)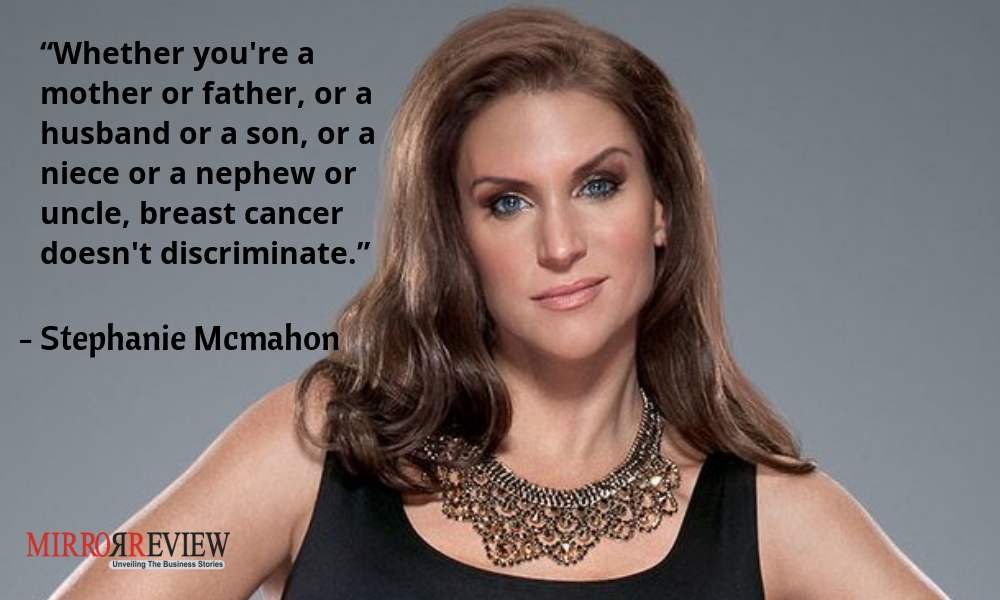 "Having cancer empowered me to take more risks. I knew beating cancer was going to shape me, but it wasn't going to be all of me."
-Hoda Kotb (American broadcast journalist, television personality, and author)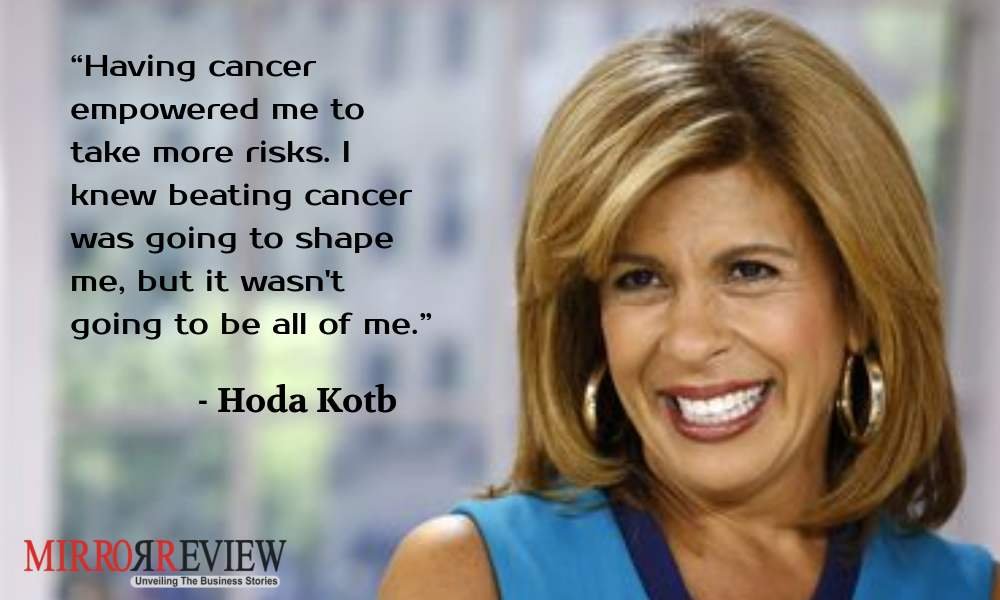 "Having cancer does make you try to be better at everything you do and enjoy every movement. It changes you forever. But it can be a positive change."
-Jaclyn Smith (American actress)
"I plan on encouraging so many women who are out there, who are still in the thick of it, who have yet to fight this fight, that you can do it; you can get through this one step at a time."
-Amy Robach (Co-anchor of 20/20 ABC News)