Everyone has some days when it does not feel right. We feel empty, dejected and lose hope for that period of time. When we are alone and there is nobody to pick us up and dust us down and say everything is going to be all right. We need to dig in and find that inner strength, no matter how hard it seems to keep moving forward. Nobody remembers the people who are left behind because they were not unable to handle their issues.
If you were looking for some inspiration, these 13 bad day quotes will inspire you to get back up and running.
1. Time keeps changing
Time does not remain the same always; we have the weather the rain and wait for the sun to shine as we move on with our lives. Keep living in the past will only make thing worse.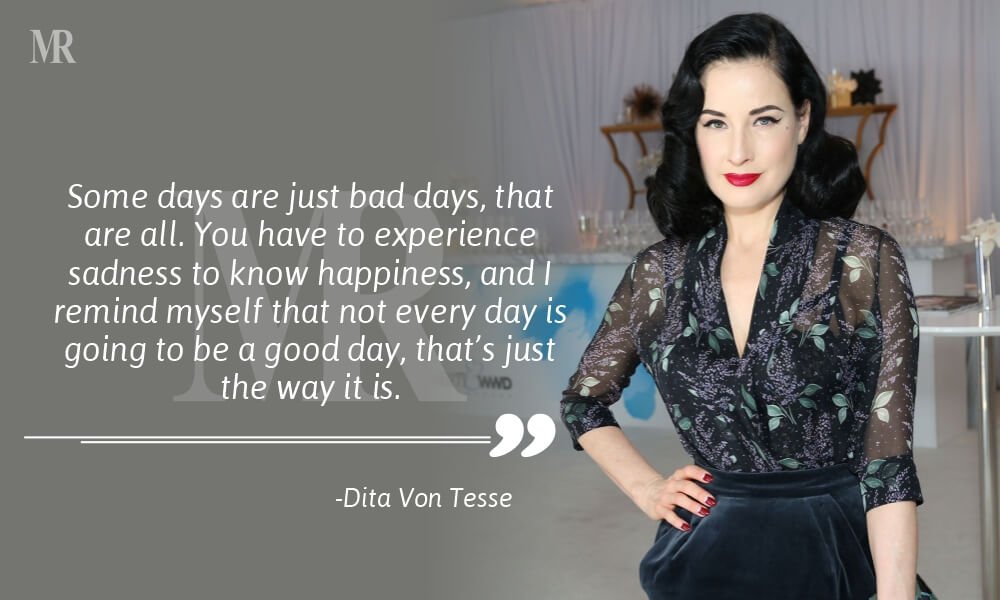 "Some days are just bad days, that are all. You have to experience sadness to know happiness, and I remind myself that not every day is going to be a good day, that's just the way it is." – Dita Von Tesse
2. Bad Days are Just Reminders
When we face adversities it reminds us that how precious are our lives and we need to do everything in our power to make it great again.
"The greater part of our happiness or misery depends upon our dispositions, and not upon our circumstances." – Martha Washington    
3. Focus on the positives
Every day brings some new experience in our lives and some are good some are bad. We can filter out the bad moments and start living and enjoying the good times. Positivity can help us to recover our thoughts and concentrate our energies on productive work.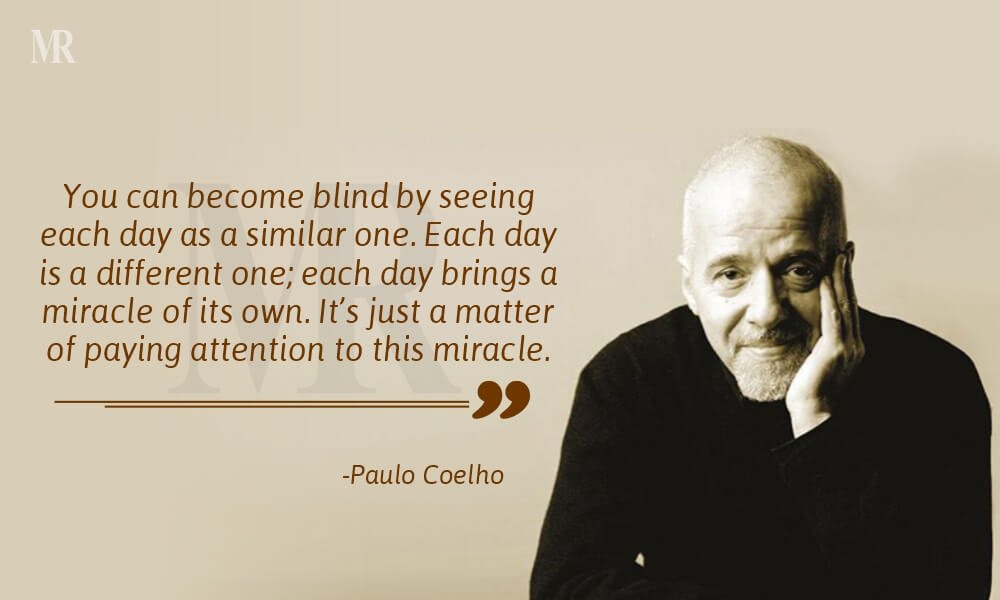 "You can become blind by seeing each day as a similar one. Each day is a different one; each day brings a miracle of its own. It's just a matter of paying attention to this miracle." – Paulo Coelho
4. Tough times are there to make you stronger
Nobody likes to be in a situation where it makes them feel dejected and drown them sentimentally. But if we try to be strong and face the tough situation with will it well get better after some time.
"Bad days make you stronger, those are the best days because God is talking to you. You just have to listen closely. Don't let your tears become louder than his voice." – Les Simple
5. It happens to everyone
Bad days are part of our lives everyone who is born goes through it. But we can't keep sobbing in our tears and stop the day to day work. Just think it as a minor setback and try to carry on with your life.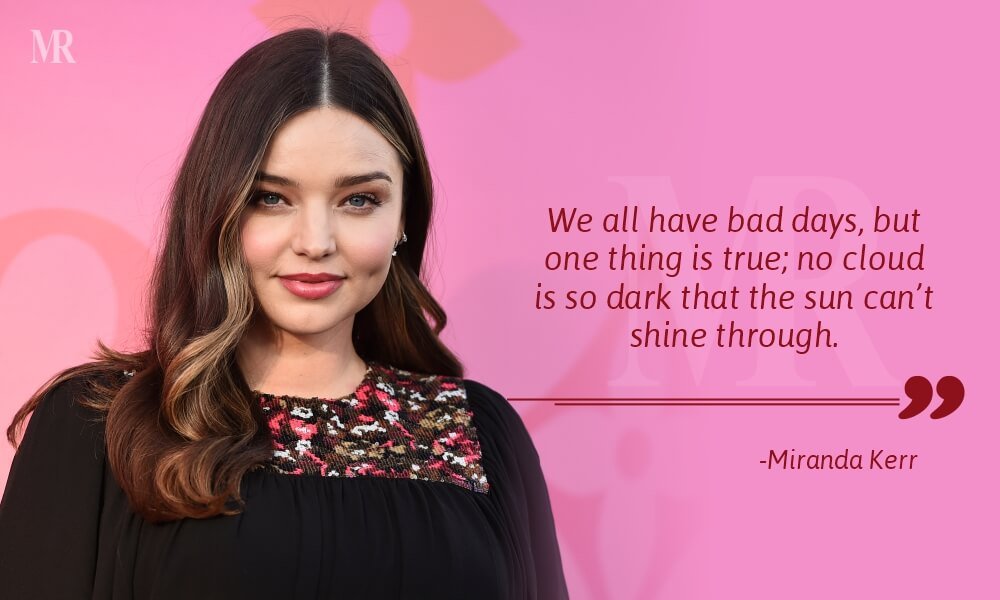 "We all have bad days, but one thing is true; no cloud is so dark that the sun can't shine through." – Miranda Kerr
6. Learn from the worst
Bad times are good teachers and if we can learn and evolve from them success will be at our feet. Those who have it easy good for them, those who have it hard belong in the league of the man who can say nothing was given to us we have earned it.
"You always have the choice to be happy. Learn to understand the purpose of bumps in the road, grow from them and stay positive."
7. Stop worrying and start enjoying
Constant worrying will degrade your life and make you miserable. Try to control it and live life to its fullest.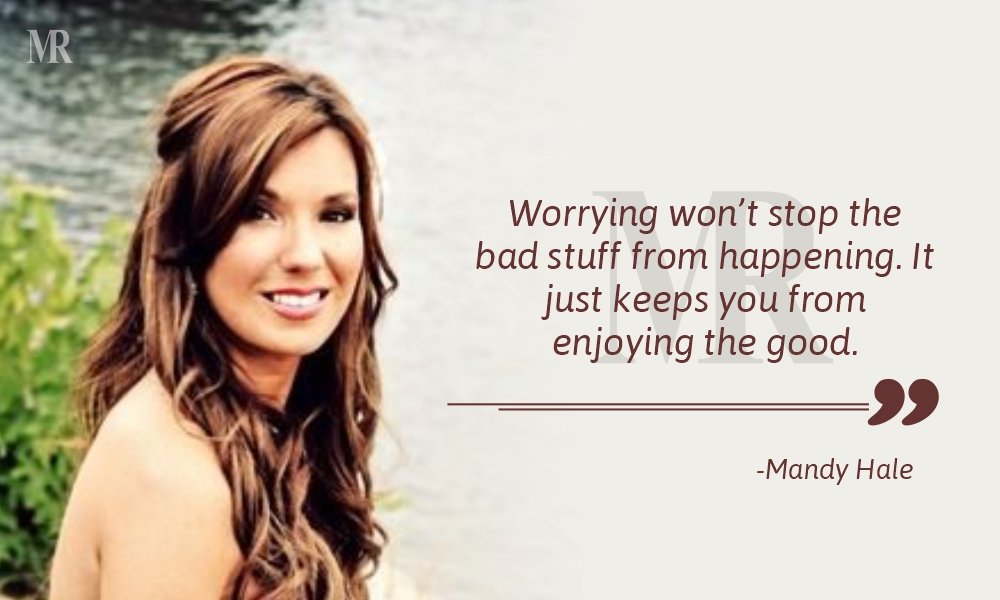 "Worrying won't stop the bad stuff from happening. It just keeps you from enjoying the good." – Mandy Hale
8. Turn your fear into strength and embrace life as it comes
Uncertainties are part of life and we can't run or hide from it. But can prepare ourselves to face it and come out of it as a winner.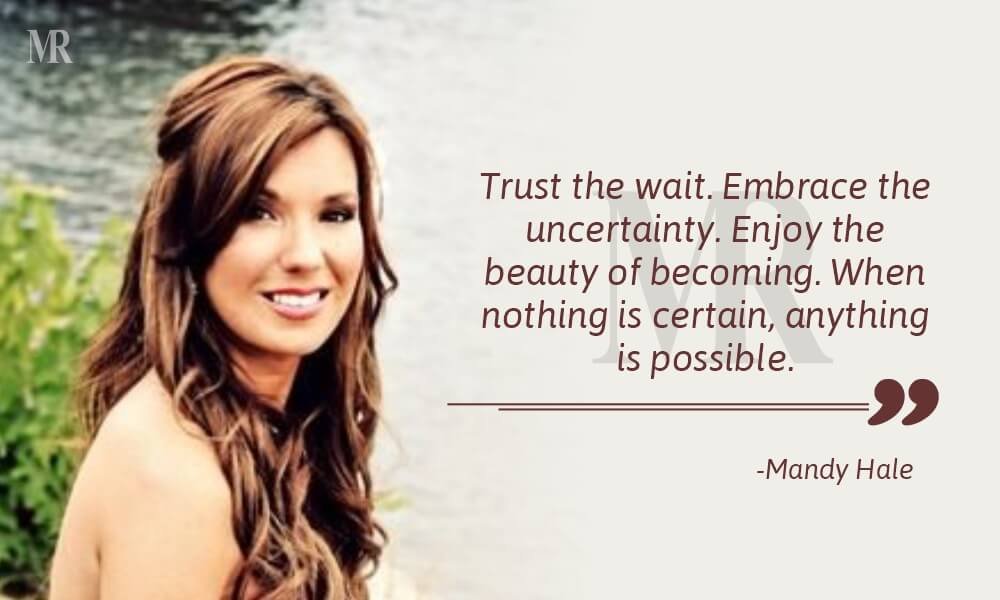 "Trust the wait. Embrace the uncertainty. Enjoy the beauty of becoming. When nothing is certain, anything is possible." – Mandy Hale
9. Persistence is the key to success
We give up easily due to pain, if we want to succeed and make it happen we have to bear the pain and persist with our job.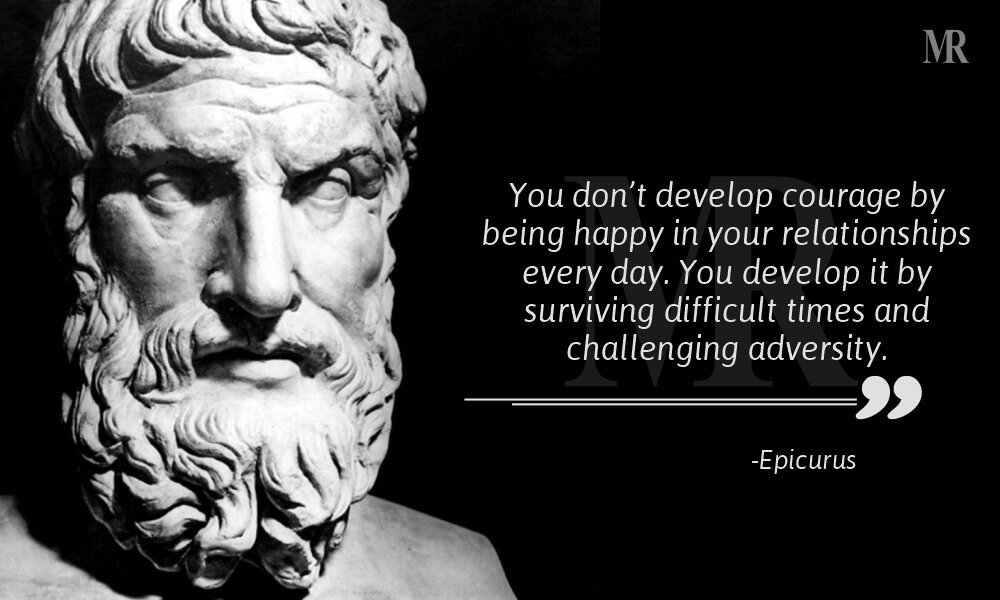 "You don't develop courage by being happy in your relationships every day. You develop it by surviving difficult times and challenging adversity." – Epicurus
10. Do not give up your dreams
Sometimes we tend to just give in to the pressure and let go of our dreams and fear just holes in our hearts. To succeed we need to let go of our fears and keep faith in our dreams.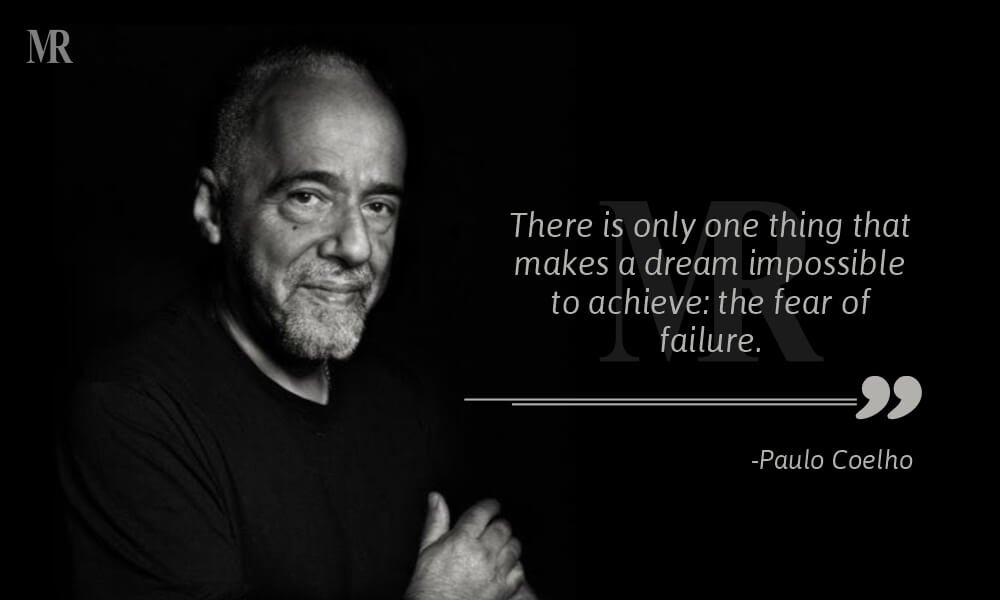 "There is only one thing that makes a dream impossible to achieve: the fear of failure." – Paulo Coelho
11. Some days are good some are bad, attitude is all that matters
Bad days will come and go it's the attitude that we adopt to handle the situation and recover ourselves from it tell what kind of metal was made of.
"Most of the important things in the world have been accomplished by people who have kept on trying when there seemed to be no hope at all." – Dale Carnegie 
12. Put in the hard yards for the future
The bad days might pain us but if we can work hard toward our vision irrespective of pain.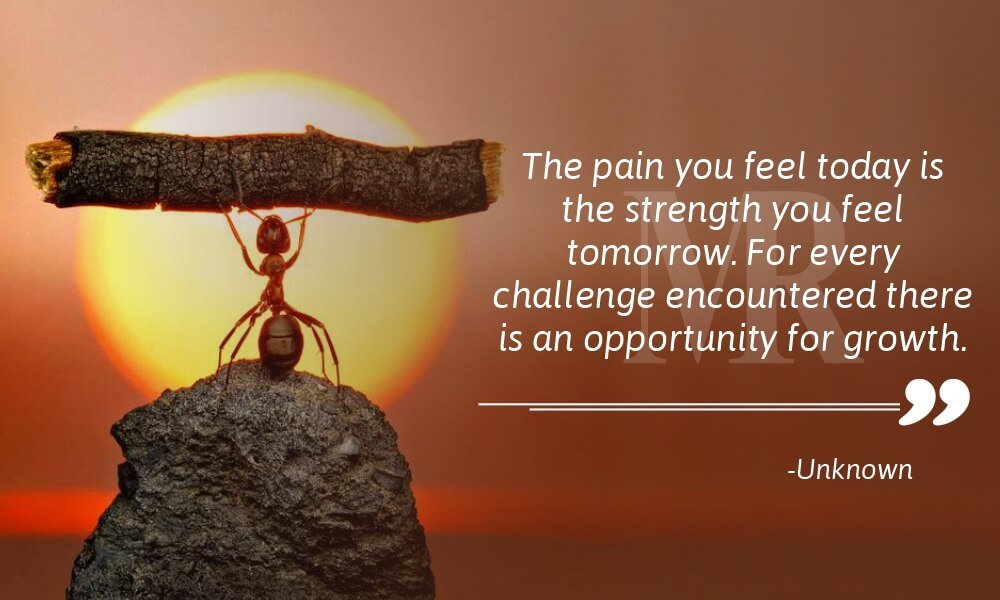 "The pain you feel today is the strength you feel tomorrow. For every challenge encountered there is an opportunity for growth."
13. Happiness is a choice
To be happy remain to be our personal choice. No matter how hard the day has been, you can always choose to be happy.
"Be happy not because everything is good, but because you can see the good side of everything."
Also Read: Jordan Peterson Quotes to Stay Motivated!