Cristiano Ronaldo is a Portuguese footballer who plays as a forward for Spanish club Real Madrid and the Portugal national team. Apart from a football player, he has an array of many deals including Herbalife, EA Sports and American Tourister, along with a growing line of CR7 branded products including shoes, underwear, fragrance, jeans, a children's line, a line of hotels and soon-to-open restaurants in Brazil.
Many qualities of this footballer can help a person to get success. These are some Cristiano Ronaldo Quotes which you can relate to your professional career.
Be Harder on yourself
I know I'm a good professional, I know that no one's harder on me than myself and that's never going to change, under any circumstances.
The key to success lies in your willingness and determination to prevail, even in the face of adversity. It is an inner knowing, despite evidence to the contrary, that you will overcome your obstacles and silence your critics.
Never miss a chance to win
I have my flaws too, but I am a professional who doesn't like to miss or lose.
Everybody has a weakness, that doesn't mean they should not chase the winning point. You must be capable of transforming your weakness into success. In professional career you should make the weakness into your strength.
Hard work
Talent without working hard is nothing.

Success is more a combination of how hard one is willing to work or practice than the god given talents we are born with. Practice makes you a better profession.
Don't prove yourself to anyone
I don't have to show anything to anyone. There is nothing to prove.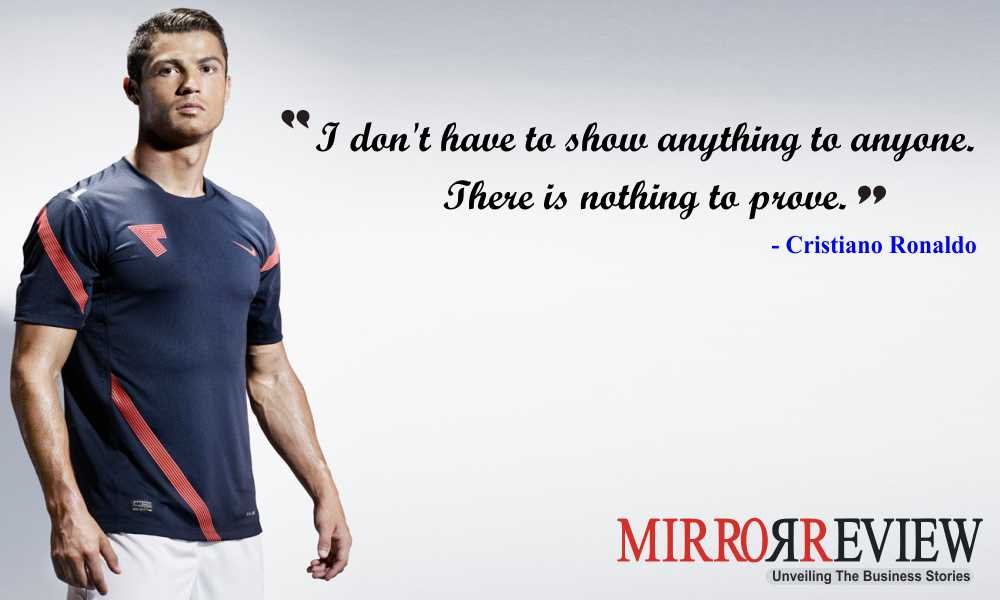 You can define happiness and success according to what's right for you. You may catch some grief for it and it may not always be a comfortable journey, but you can live your life happily. In professional life never prove yourself, just show them the results.
Think independent, not about others
We cannot live being obsessed with what other people think about us. It's impossible to live like that. Not even God managed to please the entire world.
People are more possessive about what other think about them. The solution is that we should stop thinking on what others will or are thing about us. If this applied to professional life than one should think independently to get the success.
The above quotes by Cristiano Ronaldo will help you in performing the better professionalism in your career. FIFA18 is going to start from June 14, 2018, which will be held in Russia. We will again be watching him as chasing the goal, keep chasing yours…
Also Read: Top 20 Helen Keller Quotes to evoke Positivity and Optimism