Penetration of IoT devices, increasing number of mobile devices, emergence of social media, demand for smart devices, and needs for enhanced organizational procedures are a few of the trends that are creating enormous processable data. This outbreak of data needs to be efficiently collected and processed into a usable format.
Furthermore, generation of such a huge amount of data deals with potential security threats. Organizations operating within sensitive market segments such as Finance, Healthcare, and Insurance are more concerned about the security features provided by big data solutions. Big data solution provider companies around the globe are determined to overcome all the complications related to this technology, in order to allow their clients to relish the power of data.
In the issue, The 10 Most Promising Big Data Solution Providers of 2019, we have picked the companies that are helping their clients to leverage the advantages of big data. These enterprises are staying ahead in the technology curve by discovering new applications of data computing and by eliminating current complications.
Here are the 5 best Big Data quotes that signifies innovative approaches by these companies towards leveraging the power of Big Data.
1 . Truth about Big Data
Jason Tober is the CEO of Delaget, a company providing restaurant business intelligence and management systems to the quick service industry.
Jason shares, "Big Data is a phrase that many organizations wrongly assume is outside their purview. But the truth is, more and more small- to medium-sized organizations are reaping the rewards of analytical thinking and self-service data insights."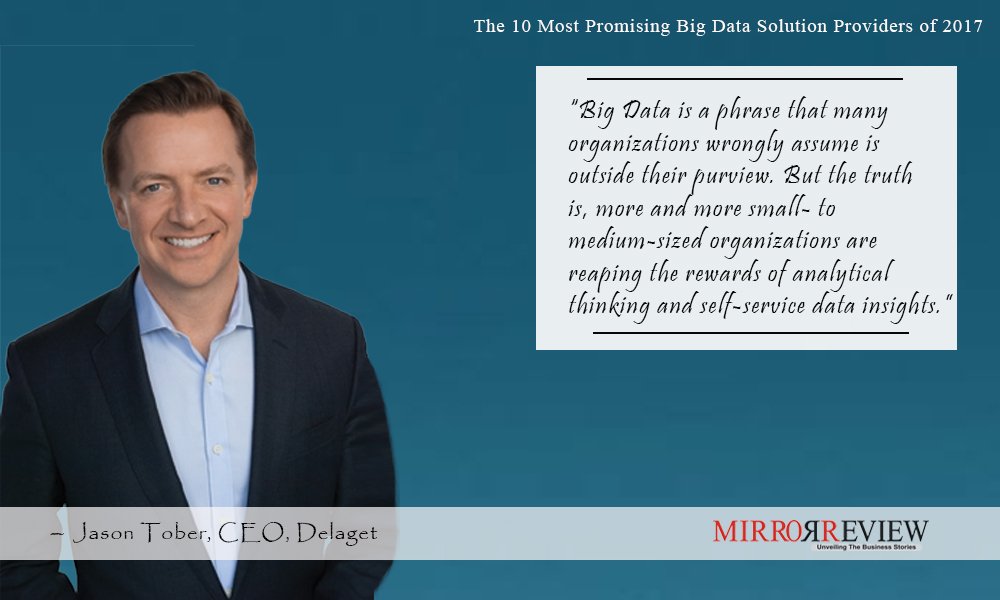 2. Big Data in the Telecom Industry
Vikash Varma is the CEO of Argyle Data, which provides adaptive, real time machine learning applications for high speed telecom networks, specializing in fraud detection, revenue assurance, 'never pay' prevention and Internet of Things (IoT) security solutions.
Vikash shares his thoughts on the possibilities of Machine Learning and Artificial Intelligence in the Telecom industry.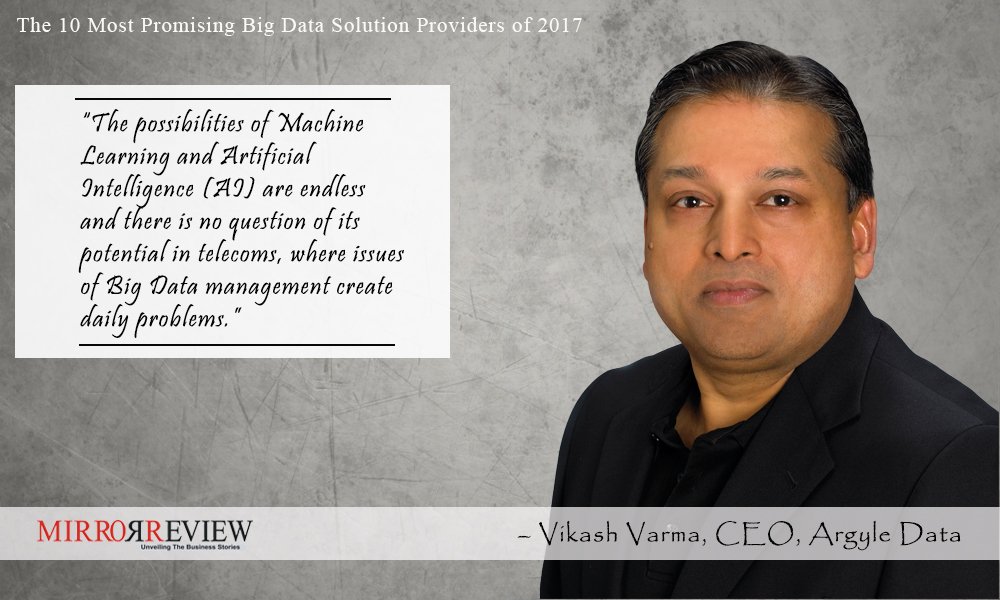 3. The Biggest Challenge with Big Data
Harry Carr, CEO and President of Bay Microsystems shares the biggest challenge that the Big Data industry is facing currently. Bay Microsystems is a company that leverages their innovative and patented technology to allow their clients to move or access remote data with deterministic, lossless performance, bridging the gap between enterprise or cloud storage systems across regions, nations or the globe.
Harry tells us about the biggest challenge Big Data is facing today.
4. Need of Constantly Improving the Technology
Steven J. Ramirez, CEO of Beyond the Arc, leads Beyond the Arc's practice in data science and predictive analytics in the Bay Area.Beyond the Arc helps their customers assess their business and technical requirements and then develop big data, machine learning, predictive analytics, business intelligence, and cognitive solutions.
Steven asserts why techniques that leverages Big Data must be improved constantly.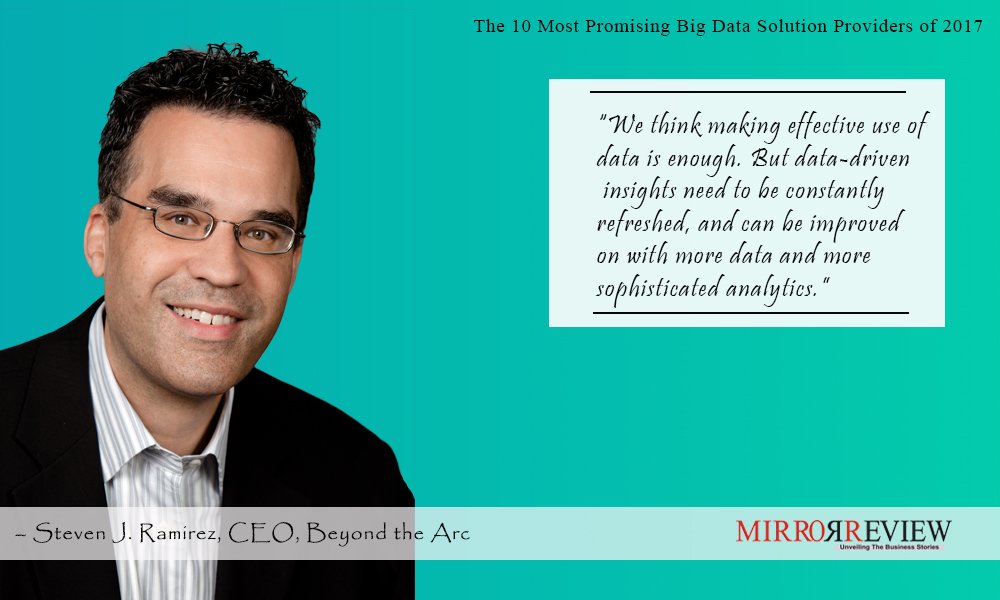 5. Confusion due to High Growth
Divakar Tantravahi co-founded Innominds with guiding principles of focusing on customer needs and their success, and providing a platform of freedom and growth for employees. Innominds is a trusted innovation acceleration partner focused on designing, developing and delivering technology solutions for specialized practices in Big Data & Analytics, Connected Devices, and Security, helping enterprises with their digital transformation initiatives.
Divakar says, "Focus on a 'business-first' rather than a 'data-first' view of data, provides the clarity to the confusion on how to deal with the hyper growth of data."
To know more about current trends in the Big Data industry, follow us on Facebook, Twitter, and LinkedIn.