A leader plays an important role in every organizational decision. Irrespective of gender, a quality leader is one who can motivate the team when all the chips are down. Indra Nooyi is one such leader who is consistently ranked amongst the world's 100 most powerful women. Here are some similar inspiring stories and quotes from top 8 influential women.
In Mirror Review's latest magazine issue of "The 10 Most Influential Women in Tech 2019', we have captured the influential Women who are leading the tech companies.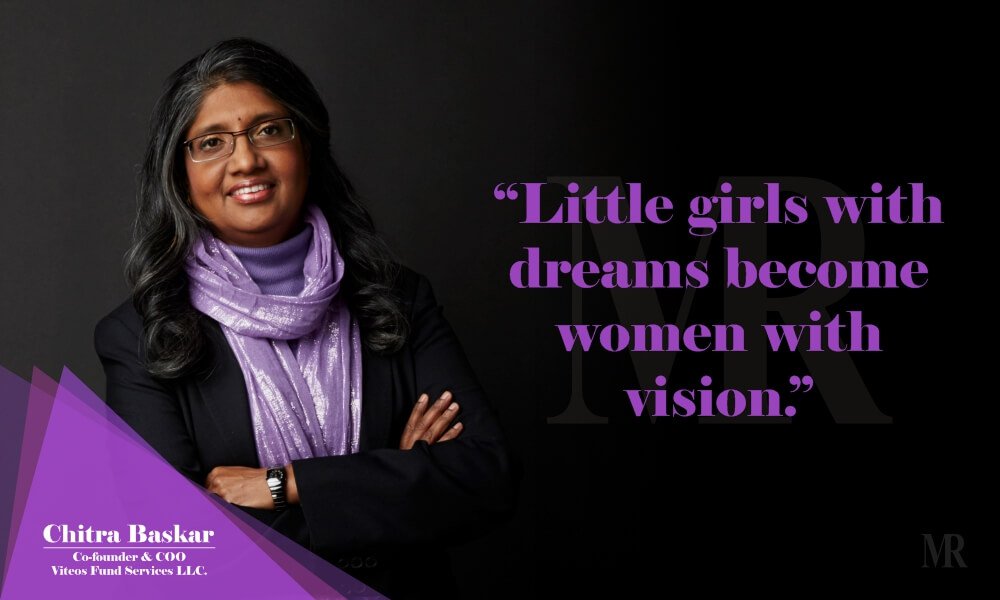 1. Chitra Basker
Chitra Basker Co-founder and COO of Viteos Fund Services LLC. As a successful tech centered-woman, she is also changing the dynamics in a male-dominated industry. Chitra empowers other women to increase their roles in the company. Since the beginning, Chitra always brought creativity, innovation, learning, growth, and integrity into her work. She encourages and motivates the Viteos team to utilize those values in the company's environment. Armored with two and a half decades of experience in financial services, Chitra has successfully build Viteos from strength to strength. The dynamic COO of Viteos gives credit to her colleagues and clients for her success. She also appreciates her family for their essential support, enabling her to maintain a good work-life balance, and in her outside activity, most especially in brining Indian music into the U.S.
"Little girls with dreams become women with vision."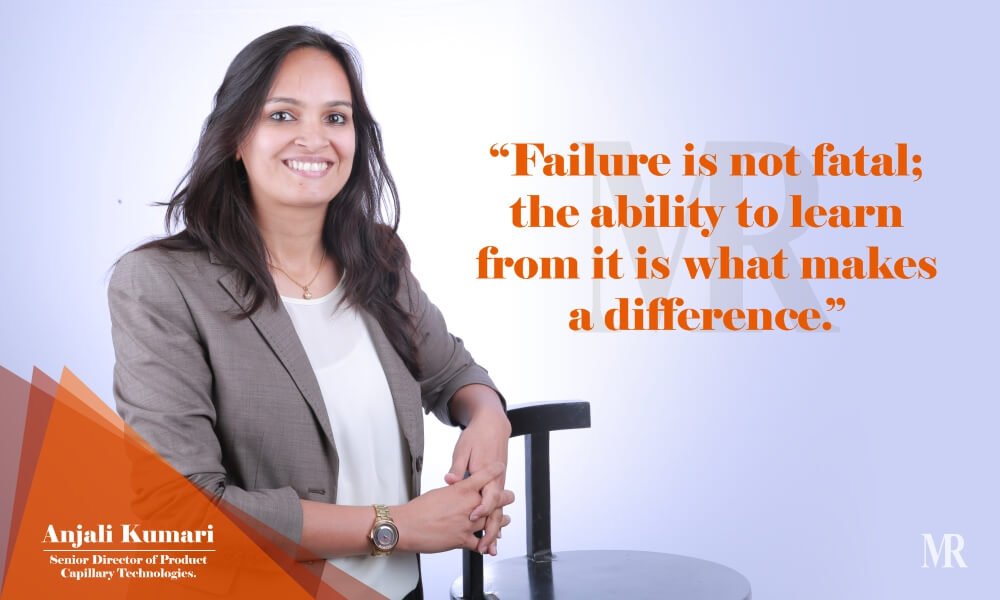 2. Anjali Kumari
Anjali Kumari is Senior Director of Product at Capillary Technologies. She handles several responsibilities with great proficiency and finesse. Anjali is a dashing leader with tremendous courage who makes sound decisions and stands by them. She makes decisions which are best for the clients, consequently empowering the company and her team. Moreover, she also makes sure that her decisions are making consumers' journeys beneficial.
Anjali concentrates on the part where most humans fail. It sounds basic but the most complicated job in the world is to keep things simple and this small piece of advice has helped her immensely in her professional career. It has also aided her to identify and focus on the top priorities and deliver a solution in the most simple and efficient way. Today, Anjali looks at everything with the lens of simplicity, thereby making her a successful and impactful leader.
"Failure is not fatal; the ability to learn from it is what makes a difference."
3. Cay Gliebe
Cay Gliebe is the SVP of Marketing and Product Management at OneSource Virtual (OSV). Cay's professional journey is the prime factor behind her successful leadership role at OneSource Virtual. She leads a marketing department, a corporate sales development team, and product development teams. At OneSource Virtual, she helps the company to determine the future direction and strategies with her expertise in Sales Leadership & Execution, Process Improvement, Business & HR Transformation, and Redesign & Project Management.
"It's important to assess and weigh constructive feedback, but in the end obsessing over advice is unproductive."


4. Clare Parry-Jones
Clare Parry-Jones is the Sector Director of Enterprise at Computacenter. With her excellent leadership qualities and influential communication skills, she contributes to a path of sustainable growth. Clare has significantly contributed to the company to new horizons of growth. Being a mother and a senior leader in a reputed organization is not an easy task. Clare always tries to approach everything with an open mind and trust her instincts while taking decisions. Clare's customer-centric approach was learned from her parents. She always thinks about remaining relevant to her customers and concentrates on their end goals to better assist them with Computacenter services.
"Treat people as you would want to be treated, approach each day with a smile as if it's your first and never be afraid of failing."


5. Daphne Thomas
Daphne Thomas, who is an active Chief Transformation Officer (CTO) at iPipeline, Inc. She joined iPipeline as the Head of Services and developed a solid delivery methodology that helped the firm to grow its customer base to over 130 insurers and 1,300 distributors & financial institutions, with best-in-class profitability.
While developing iPipeline's strategies, the customers are Daphne's top priority, as enhancing the lives of customers and helping them protect their families is at the forefront of everything she does. Similarly, Daphne and her team focus on how the potential strategy will improve the lives of the consumer as they consider buying insurance. Further, the viability of bringing a potential strategy to market is also a priority in the decision process at iPipeline.
"I would like for my legacy to be that of a leader and mentor. I hope the individuals I have mentored will remember me for what I taught them and how my leadership helped them grow."


6. Kiran Bhagotra
Kiran Bhagotra is Founder, CEO, and President at ProtectBox. Having worked in completely different industries, Kiran never imagined herself as a cybersecurity entrepreneur. But, the highly curious Kiran fell in love with cybersecurity when she was contracting for the UK government's Cabinet Office & Foreign & Commonwealth Office managing international cyber relations. She moved forward with her passion and founded ProtectBox. In today's "customer is king" market, UK & US-based ProtectBox is successfully helping choice-rich buyers to find the right fit cybersecurity solutions for them.
If you don't ask, you don't get".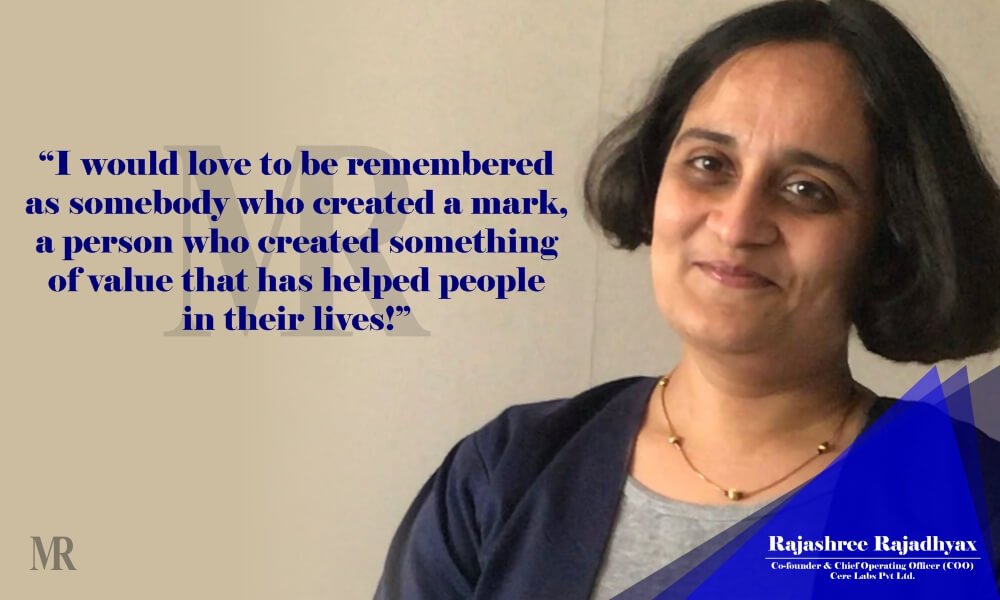 7. Rajeshree Rajadhvax
Rajeshree Rajadhyax is the Co-founder and Chief Operating Officer (COO) of Cere Labs Pvt Ltd. Rajashree believes that leadership is about getting people with multifarious skills and talents to work along to share a leader's dream. As long as a leader shares a vision that inspires employees to follow, his/her demands will be fulfilled anyway. Rajashree has always been passionate about technology and performing arts. After having worked in the healthcare tech industry for some time, she decided to start something on her own by bringing her love for technology and performing arts together.
"I would love to be remembered as somebody who created a mark, a person who created something of value that has helped people in their lives!"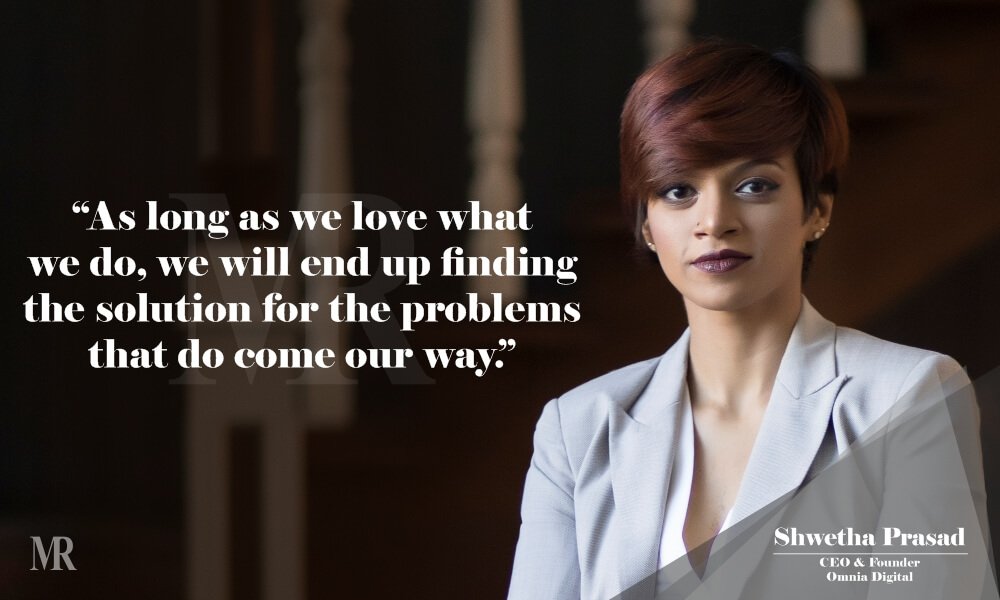 8. Shwetha Prasad
Shwetha Prasad is the CEO and Founder of Omnia Digital. As an experienced professional with a demonstrated history of working in the marketing and advertising industry, Shwetha has led and built many startups where she was the youngest core member having to do handle key departments from accounts, operational, tech, etc. Those practical experiences gave Shwetha, a clear expectation about the VC's and PE's and how valuation and other business-related things in her previous company which was a startup.
"As long as we love what we do, we will end up finding the solution for the problems that do come our way."
We hope these thoughts from the top 8 influential women in tech; inspire you to stand against the odd. For more such inspiring stories, you can subscribe to our best business magazine. And don't forget to visit our website for the latest news updates, articles, blogs, and quotes.
Also Read: 20 Strong Women Quotes to Encourage you