Indra Nooyi is one of the women leaders in the world who is been consistently ranked among the world's 100 most powerful women. Currently working in Amazon as board member, which is the largest ecommerce business in the world. In 2015, she ranked 2nd in most powerful women on the fortune list.  She has been inspiration to all the people around the world. Her excellent leadership and business skill made her icon for many people.  
Here are Indra Nooyi quotes which make her world's most powerful women in the world.
Leadership is hard to define and good leadership even harder. But if you can get people to follow you to the ends of the earth, you are a great leader.
Just because you are CEO, don't think you have landed. You must continually increase your learning, the way you think, and the way you approach the organization. I've never forgotten that.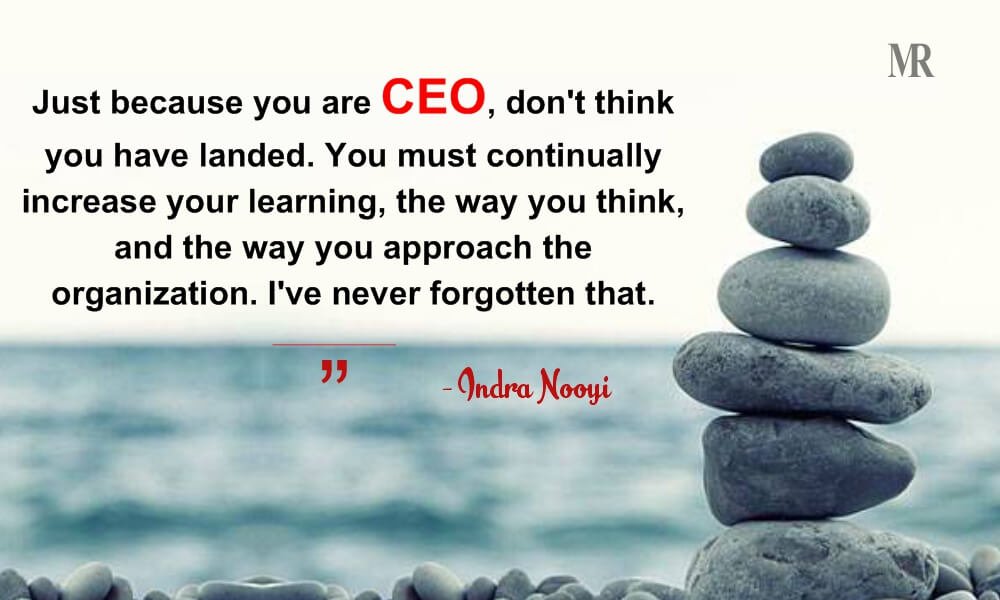 As a leader, I am tough on myself and I raise the standard for everybody; however, I am very caring because I want people to excel at what they are doing so that they can aspire to be me in the future.
Every year in consulting is like three years in the corporate world because you have multiple clients, multiple issues – you grow so much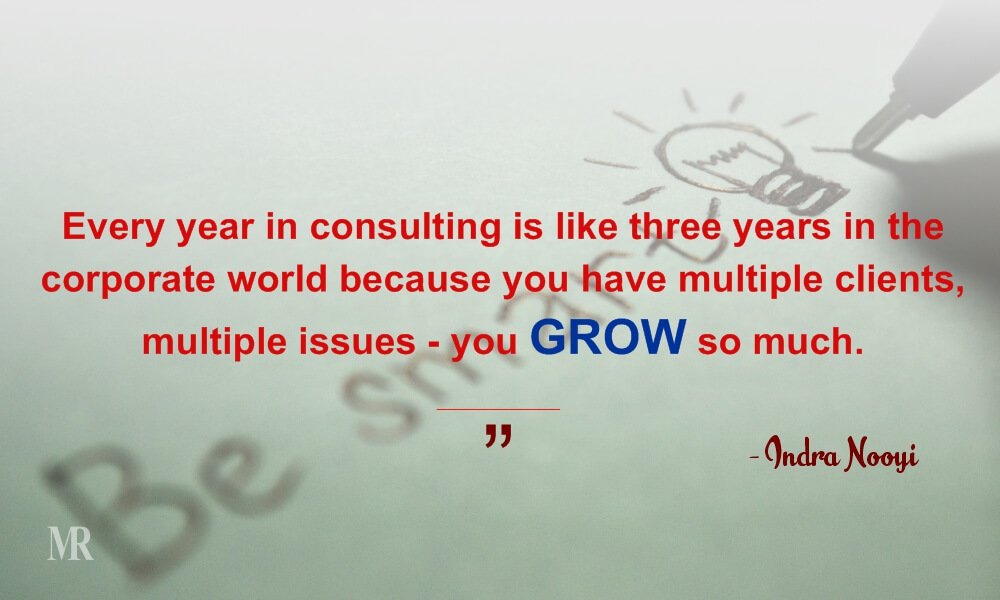 I pick up the details that drive the organisation insane. But sweating the details is more important than anything else.
I wouldn't ask anybody to do something I wouldn't do myself.
"There's constant reinvention: how you do business, how you deal with customers."
Also Read: 15 Powerful Women Leadership Quotes to Inspire Young Minds